This Steak and Cheese Stuffed Peppers Recipe is one of my family favorites. A few weeks ago, I discovered just how many options are available when looking for a soft spread. This week, I used one of those spreads to make a twist on 2 family favorites and came up with this recipe. I liked knowing that I was sauteing the vegetables in a soft spread that  is made with a blend of oils rich in Omega-3 ALA and has 0g trans fat per serving.  The spreads enhance the flavor of the veggies without overpowering or changing the taste, something that's important to me.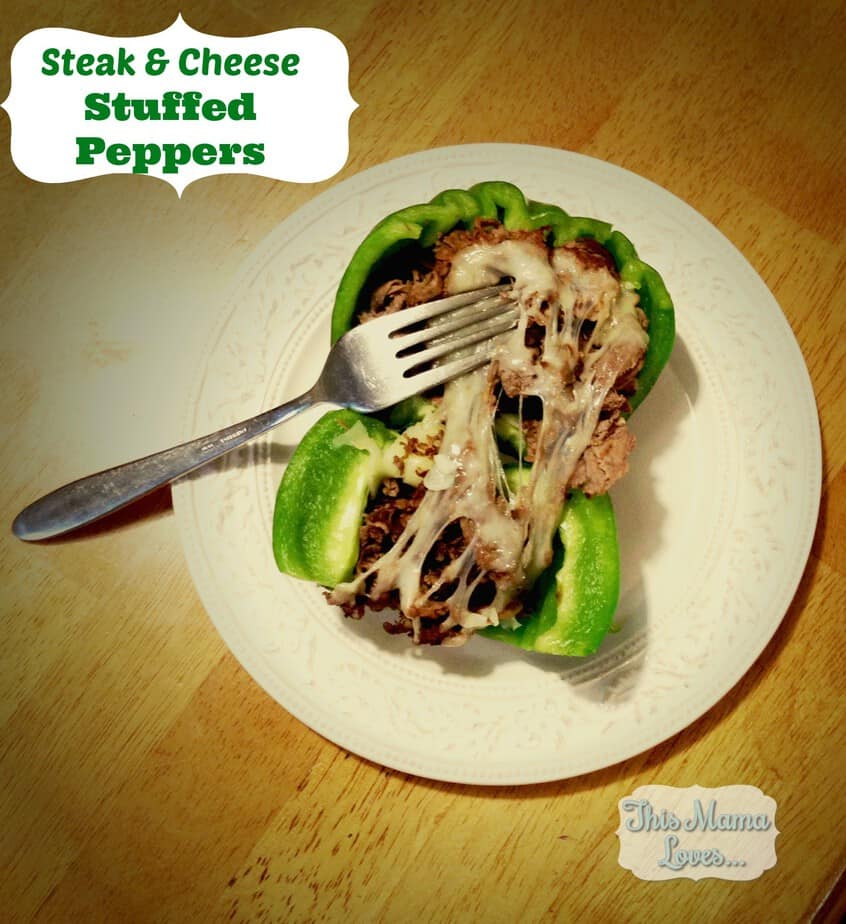 Steak and Cheese Stuffed Peppers Recipe #CookwithSpreads #ad
Recipe Type
:
Steak and Cheese Stuffed Peppers
Author:
Prep time:
Cook time:
Total time:
Easy to follow recipe combining stuffed peppers and steak and cheese grinders.
Ingredients
1lb shaved steak
1 pepper (we like to use red, orange or yellow) sliced
1/2 medium red onion, sliced
garlic (to taste)
Worcester Sauce (to taste)
Pepper (to taste)
2 TBSP Brummel and Brown soft spread
5 large green peppers, halved and seeded OR topped and seeded
5 slices provolone cheese
Instructions
In skillet, saute onion and the sliced pepper (I actually dice mine) until soft.
Remove onion and pepper from skillet, set aside.
Brown shaved steak in skillet
Add onion/ peppers back in, season with garlic, salt, pepper and Worcester sauce
Lay one slice of cheese in bottom of pepper
Fill pepper with steak and veggies
Bake in shallow baking dish for 15 minutes at 350
*If you LOVE cheese, you may want to add a second piece of cheese about 5 minutes before you remove the peppers from the oven.
My family LOVES stuffed peppers and steak and cheese grinders, so I decided to marry the two recipes and see how they'd like best of both recipes combined.  Sautéing the veggies before stuffing the peppers really just adds so much flavor to the whole meal!  I'm thinking these might be great for picnic dinners- messy the traditional way, but if you top the peppers and use them almost like a bowl with the steak and cheese, it's really easy to see using these almost as an edible bowl.