One of the first shows I remember loving as a kid was The Incredible Hulk. People feared him- I adored him. I felt bad that he got so angry, but I loved him so much. Fast forward to recent  years with the Avengers movies being so successful, and The Incredible Hulk movie from 2008, and I still adore him. That's where the inspiration for this no churn ice cream came from!
No Churn Ice Cream: Hulk Smash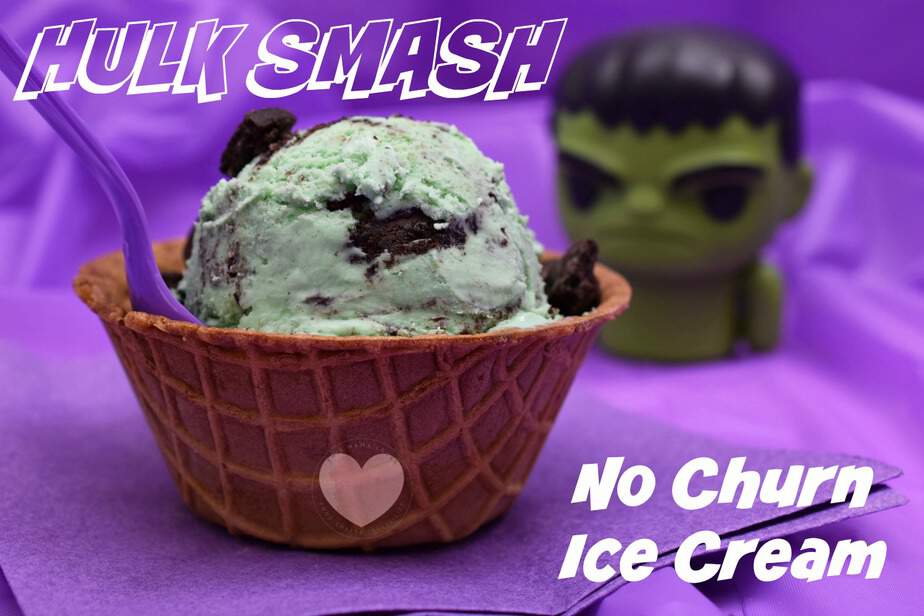 Ingredients
14-ounce can sweetened condensed milk
1 teaspoon vanilla extract
1 teaspoon peppermint extract
2 cups heavy whipping cream
Pinch of salt
Chocolate sandwich cookies
Green food color (I like gel food colors, I feel like they give a better, more even color to foods)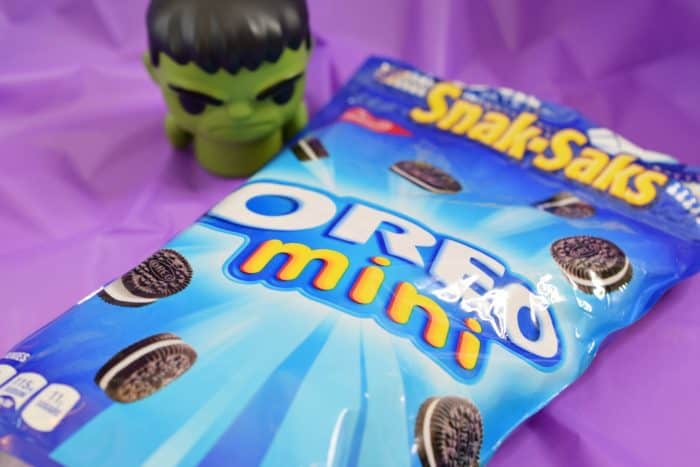 Directions
Combine milk, extracts and salt with green food color.
Smash chocolate sandwich cookies until you have coarse chunks. Stir cookies into milk mixture.
Whip heavy cream with green food color until heavy peaks form.
Fold half of whipped cream into milk mixture.
Fold milk and whipped cream mixture into remainder of whipped cream.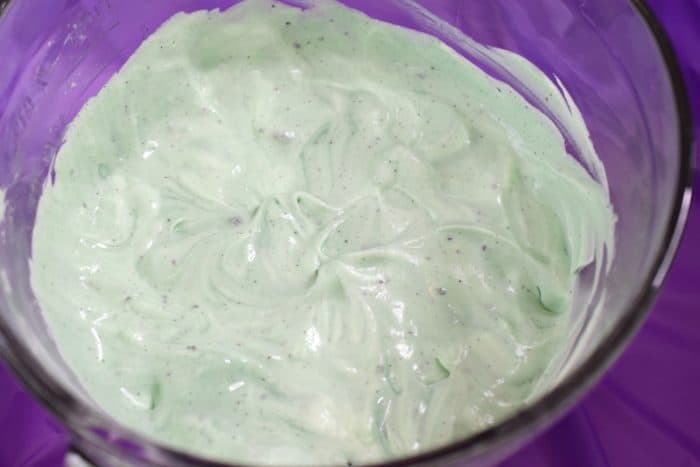 Spoon mixture into a chilled loaf pan and cover with plastic wrap.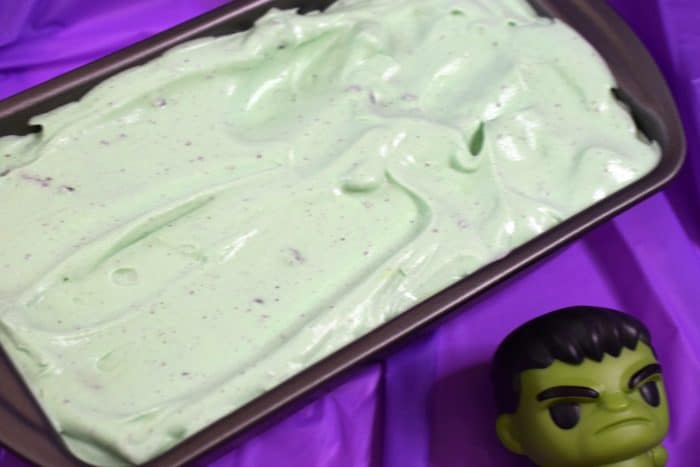 Freeze overnight.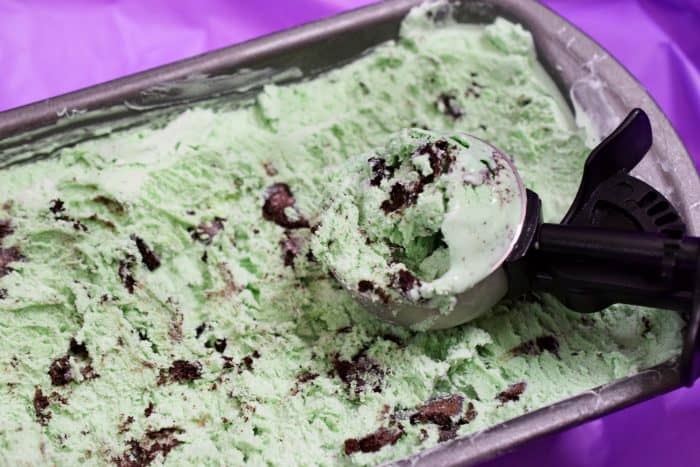 Scoop.  Serve. Enjoy.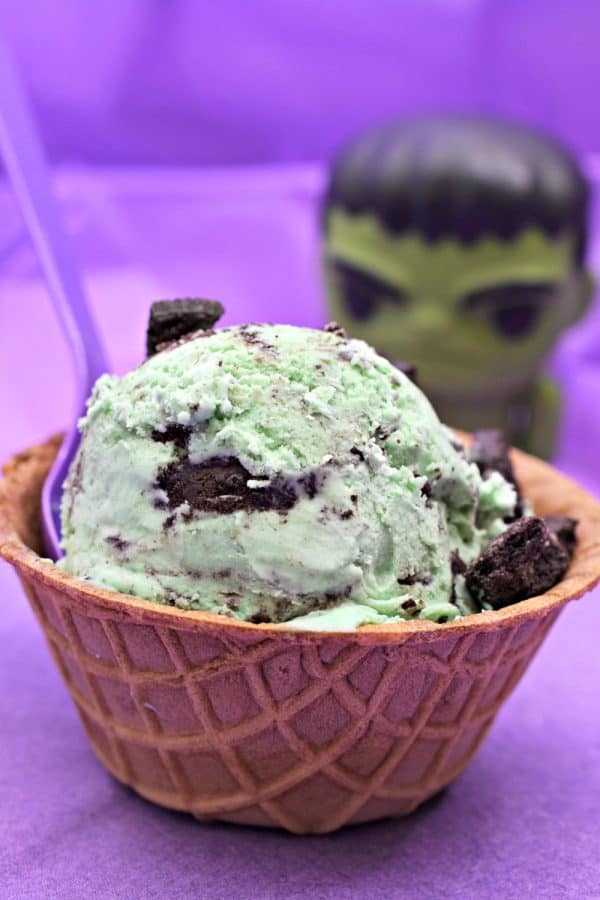 Want other homemade ice cream flavors? Try our peanut  butter, vanilla, and our strawberry sorbet.
[mpprecipe-recipe:2297]