2 Ingredient Peanut Butter Ice Cream
It's summer vacation and the kids want ice cream all of the time.  MOM! Can we have something cold to eat!?  I don't mind them having cold snacks but I do NOT want them eating ice cream every single day of the week, either. Healthier options are always a good thing and finding super simple recipes to make like this 2 ingredient one are my favorite. Still a cold, creamy treat and the kids don't even have to know it's just simple, good for you ingredients! Plus, the peanut butter gives them some protein during a snack to get them through their day, they are constantly on the go on the swingset or in the pool and burning energy like crazy!
You can, of course, do some mix-ins or toppings if you want.  At least it'll still be a healthy base for a treat!!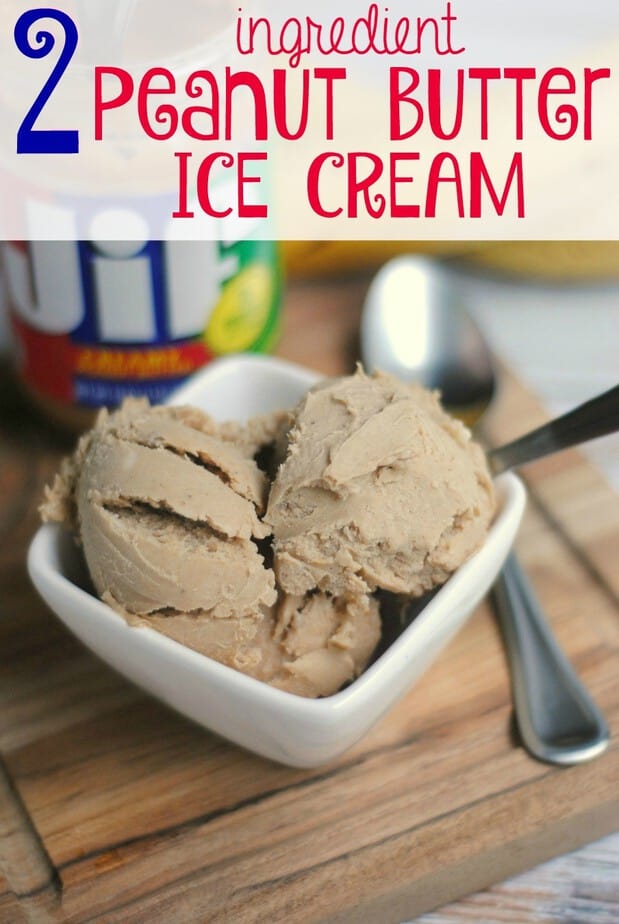 2 Ingredient Peanut Butter Ice Cream
Ingredients – 
3 bananas, sliced and frozen
1/2 C. 
creamy peanut butter
Directions – 
Place the frozen banana slices into the food processor and pulse (see photo).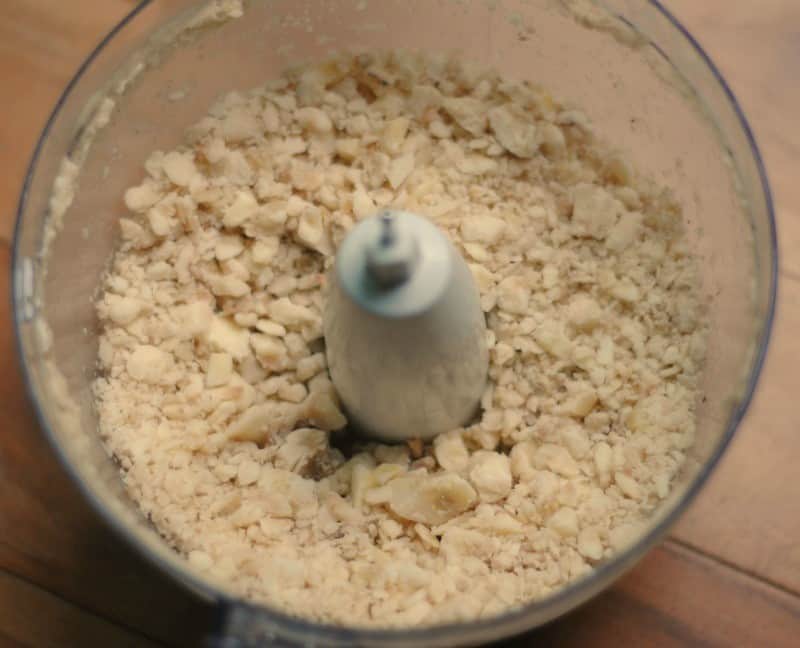 Add in the 1/2 a cup of creamy peanut butter and pulse until the bananas and peanut butter are combined (see photo).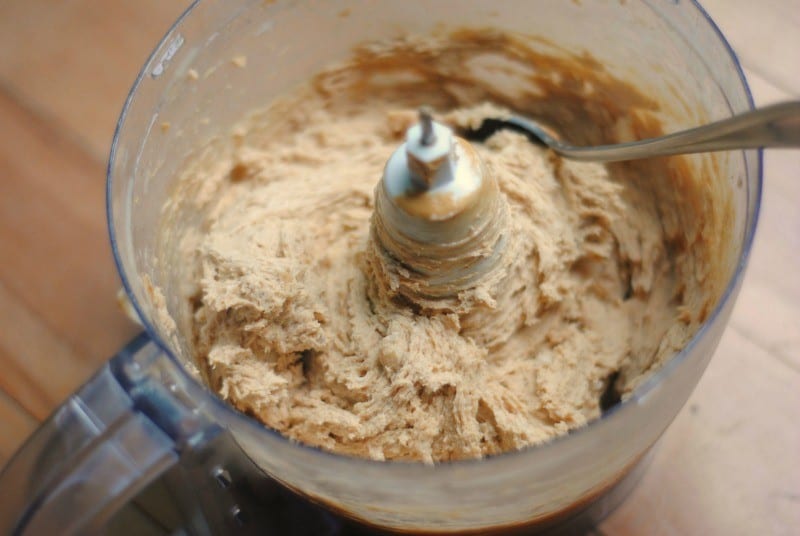 Pour the ice cream mixture into a
freezer safe dish
, cover and freeze 1-2 hours prior to serving.
*Makes approximately 2 servings
[mpprecipe-recipe:2174]