Me.  Queen B.  Brett.  This Mama who loves her bargains.  I'll be there.  Right there, rubbing elbows with the other people who are at the red carpet Hollywood premiere of Cars 2.  I'm so excited and thrilled and honored and I will be sharing with you all along the way- you don't think I'd go all the way to Los Angeles and not bring a smartphone and my laptop, did you?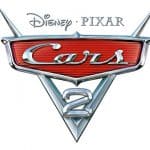 I'll be attending press day for Winnie the Pooh at the Walt Disney Animation Studios, attending the junket for CARS 2 with John Lasseter, Owen Wilson, Larry the Cable Guy, Emily Mortimer, etc. and will be in one of the very first audiences to see DreamWorks' The Help – based on the best-selling novel by Kathryn Stockett!

I'm a huge Disney fan.  Random fact you may not know: I have 2 tattoos. One is Mickey Mouse on my lower right side of my back.  I LOVE Disney.  I can't even explain to you how amazing this trip is going to be, and I promise I'll do my best to share the amazing-ness of it!!  I will definitely be tweeting and trying to post updates on Facebook, and will share lots more when I return.
I *thought* I was excited about the Cars 2 movie coming out in June- that kind of pales in comparison!
I will be receiving airfare and accomodations but all opinions are and will be my own.
[ad#glam between posts]