While I am over the moon excited and honored to be one of the 20 bloggers invited by Disney & Dreamworks to fly to Los Angeles in a few weeks for the screening of Winnie the Pooh and the red carpet premiere of Cars 2 (seriously, STILL waiting for someone to pinch me- is this really happening??)- I'm also a little bit freaked out.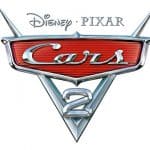 You see, I've recently lost almost 30 lbs. I've lost inches in my measurements. None of my clothes fit anymore- they are too big. I know, this isn't something to be upset about.
But I've also been a stay home mom for just about 6 years (mid -June is when I stopped working before Busy was born) and I've been attired as a chunky stay home mom.
Something tells me that what I wear here in CT as a mom isn't going to fly as I spend time in LA attending the events and activities planned for us when we are there…and this is where you come in.
I need clothes. I need business casual attire that is appropriate for mid-end of June weather in LA. I *think* I have a dress for the red carpet premiere, but the rest of the week? Um, notsomuch.
I did order this top (and its reversible- bonus!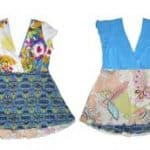 I found some dark denim capris that look more like a trouser pant that I ordered, and a nice pair of khaki capris from the same place.  Hoping those are OK (thankfully I'm short so no capris are really ever "short" on me!!) and that they'll suffice!!
That's not going to work for 5 days, though, friends. 
Affordable options are a BIG PLUS.
HELP.
[ad#glam between posts][ad#glam between posts]
0