If you're among the 30 million Americans with flexible spending accounts, you may still have time to spend your 2012 FSA dollars. FSA plans end at different times depending on the account, but for many plans there is an additional grace period to spend your funds. The grace period gives you an extra 2 ½ months, and if your plan has it, it ends on March 15.  We've had a flexible spending account for several years now, and we've frequently found ourselves having a balance left at the end of the year.  I don't know about you, but the idea of use it or lose it makes me 100% certain to use- I don't want to give our hard earned money away simply because we didn't use it- that's just silly to me- and wasteful.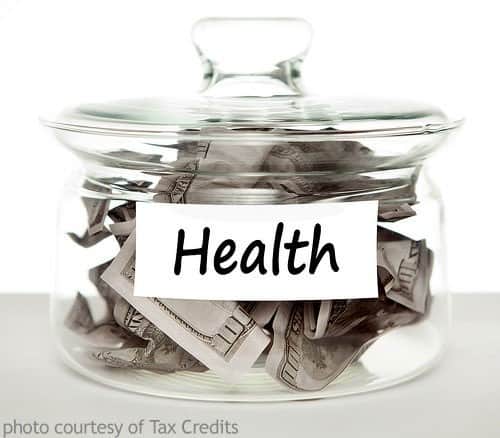 Millions of dollars are lost each year when people don't use their pre-tax FSAs on time. You should contact your benefit administrator to find out if your plan has this particular deadline before it is too late. You might like to know what you can use your FSA on if you recently got an FSA.  If you don't want to use yours, I'm more than happy to take it off your hands.  But please, please don't just let it go to waste.  Not in need of FSA items?  Consider buying some of the first aid kit items that sports teams and schools need and donate them.  Or just buy some items and donate to a local shelter. Then you aren't wasting your money, you are helping others, and filling a need.  That's a win all around!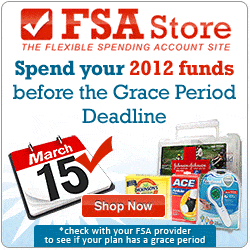 FSAstore.com is a site that was created to help consumers easily use their FSAs. You can shop for thousands of FSA eligible products depending on your health care needs.
Products Ideas:
Keep your heart healthy with blood pressure monitors or heart rate monitors.
Stock up your first aid kit with bandages, Band-Aids, and gauze.
Safely soak up the sun with FSA-eligible sunscreen.
Wondering about baby care? Everything from breast pumps to prenatal vitamins is also FSA eligible.
If you or someone you know has a flexible spending account, check out FSAstore.com. FSA Store carries brand name FSA eligible products, provides a database where you can find health care providers, and find answers about your FSA in the Learning Center. The store accepts all FSA debit and major credit cards, offers 24/7 customer service, one-to-two-day turnaround for all orders, and free shipping on orders $50+. There is also no need to submit receipts for products purchased with an FSA card.
This post is brought to you by FSAStore.com.  Opinions are my own.