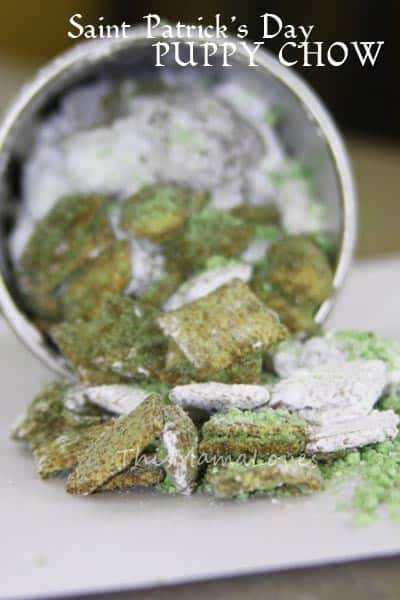 It's early March and the East Coast is getting slammed with another snowstorm.  So, What do I do?   I head to the kitchen to make this Vegan Puppy Chow recipe for Saint Patrick's Day. A few months ago I had never heard about Puppy Chow.  It was one night, when I was browsing Pinterest, that I came across it.  I made a batch and it was an instant favorite with the family.
I wanted to try naturally coloring the confectioners sugar, I was inspired by this post to color foods naturally from on TurningClockBack.com.  Using my high speed blender I naturally colored the sugar with kale.   I placed 1 and 1/2 cup confectioners sugar in the blender with one leaf of kale (stem removed) and set to high speed.  I was impressed with the outcome.  The sugar turned out green and tastes great.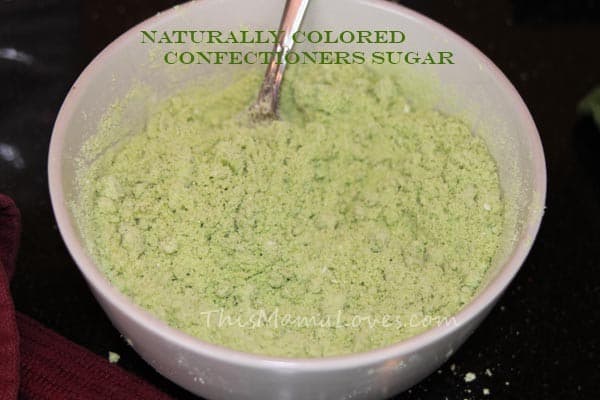 Vegan Puppy Chow Recipe
Ingredients: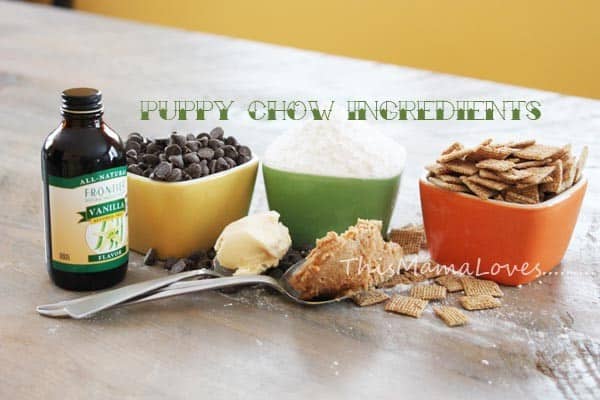 9 Cups Waffle Cereal (ex. Chex)
1 cup chocolate chips (I used 365 Brand Vegan chips)
1/2 cup peanut butter
1/4 Earth Balance buttery spread
1 1/2 cup naturally colored confectioners sugar
1 teaspoon vanilla extract
What to do:
Put the cereal in a large bowl and set aside.
Place chocolate chips, peanut butter, and Earth Balance in a microwave safe bowl. Microwave on high for 1 minute, stir and return to the Microwave for 30 second.  Continue until the mixture is smooth and pourable.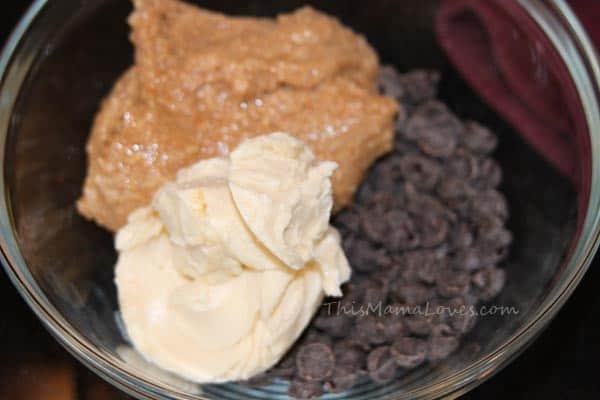 Add the vanilla to the chocolate/PB/Earth Balance mixture and pour over the cereal.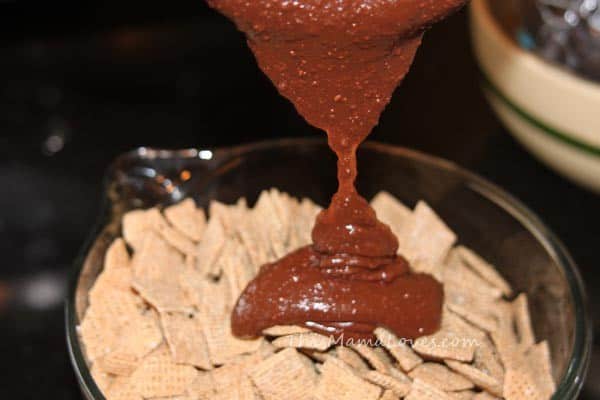 Use a spoon or spatula to coat the cereal with the mixture.  This is messy but well worth it.  Pour the coated cereal into large freezer bag, along with the colored powdered sugar.  You may have to do this in two batches.
Close tightly and shake contents until well-coated.  Then pour onto a cookie sheet, wax paper or parchment paper.  Separate any large bunches.
Now it is time to sample the puppy chow!  I love the combination of chocolate, peanut butter and the crunchy cereal.
Puppy Chows stores well in an air tight container.
What is your favorite cereal mix recipe?