Living healthier means drinking a lot of water.  While I don't mind, I do often get bored of plain old water.  So having flavor ideas that won't add calories and/or offer great flavor are a BIG bonus for me.  This pineapple orange ginger infused water recipe gives me great flavor without added calories and tastes so refreshing!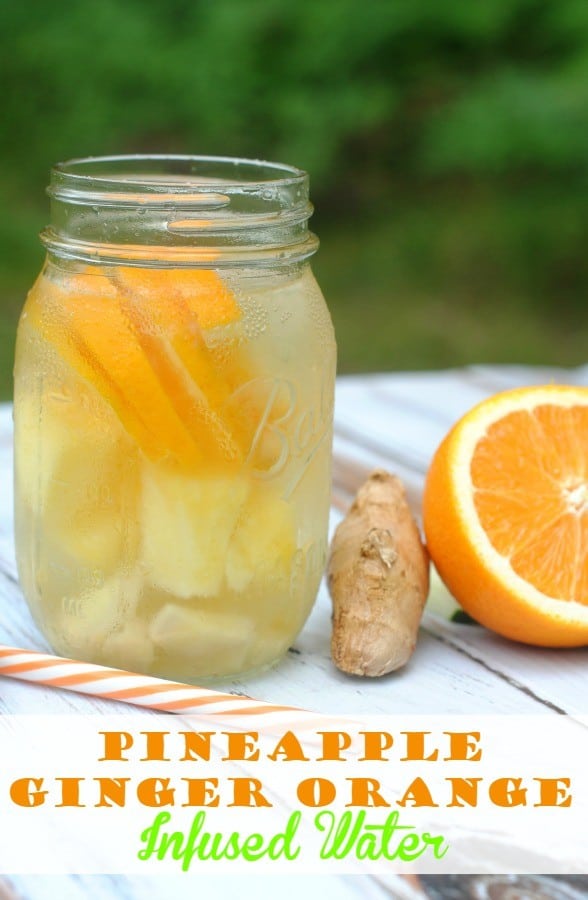 Pineapple Orange Ginger Infused Water
Ingredients –
½ cup of fresh pineapple cut into chunks
½ a medium size orange cut into slices
6-7 slices of fresh ginger
Directions –
Add the fresh pineapple, orange slices and ginger to your jar. Next, use a spoon or a fork to mash them up a bit to let the juices out.
Next, fill the jar with water, place the cover on and refrigerate overnight for the best flavor.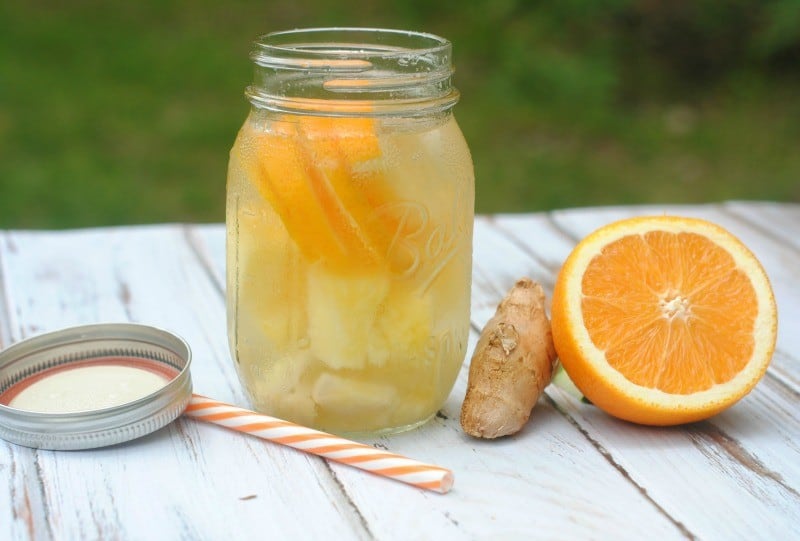 *1 16 oz. jar = 2 servings.
**If you'd prefer to use a larger or smaller canning jar, simply double or cut the recipe ingredients in half and refrigerate overnight
[mpprecipe-recipe:2262]