For a summer meal that's fun to make and easy to eat (no more wrestling with large, leafy pieces of lettuce) try an Italian Chopped Salad. Each forkful is a delight, with bite-size pieces of chicken, salami, cheese, olives, and vegetables. Tossed with a homemade balsamic dressing right before serving, this salad will be a summertime staple in your household.
This recipe is just a beginning. Add or substitute whatever appeals to you: cucumbers, sweet onion, pastrami, chick peas, chopped peppers, celery…anything goes! Just make sure to cut everything into small pieces so it will blend together well and be easy to eat.
Iceberg and romaine are the easiest lettuces to chop, but you can experiment with other varieties if you prefer. Make this salad your own!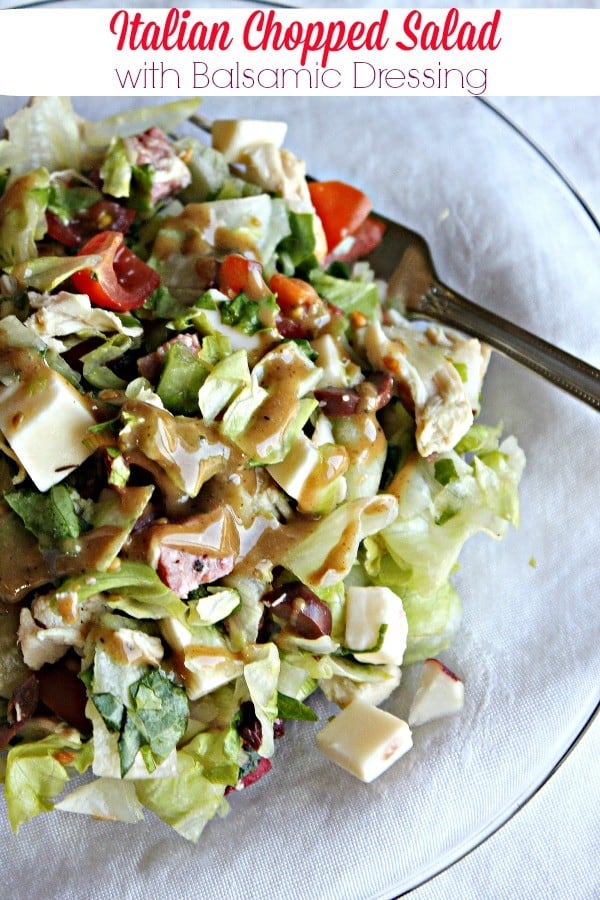 ITALIAN CHOPPED SALAD
Ingredients
Serves 8
8 cups chopped lettuce (about 1 large head of iceberg)
1/2 pound Genoa salami, chopped into small cubes
2 cups chopped cooked chicken breast
4 green onions, sliced
5 small radishes, chopped
3 ounces provolone cheese, chopped
5 ounces Monterey jack cheese, chopped
2 tablespoons chopped fresh basil
1 pint grape tomatoes, chopped
8 Kalamata olives, chopped (or use sliced black olives)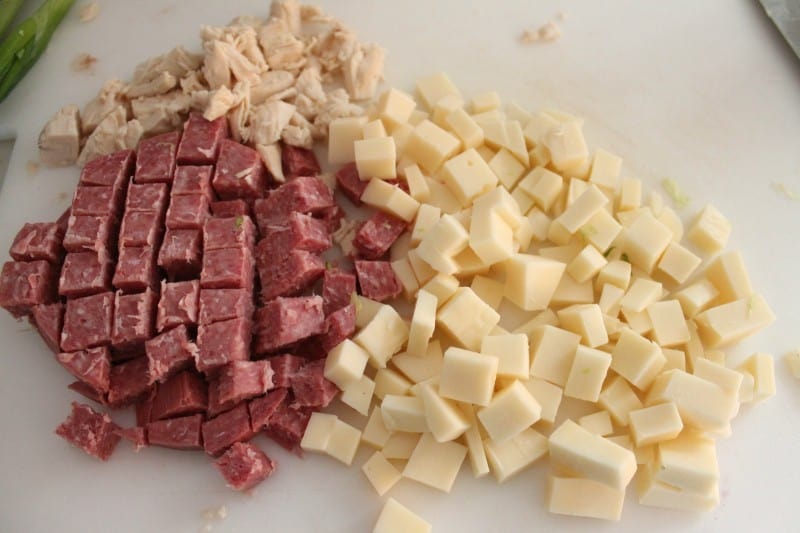 Directions
Toss all chopped ingredients together in large bowl.  Once your dressing is prepared, toss salad with dressing.  Serve chilled.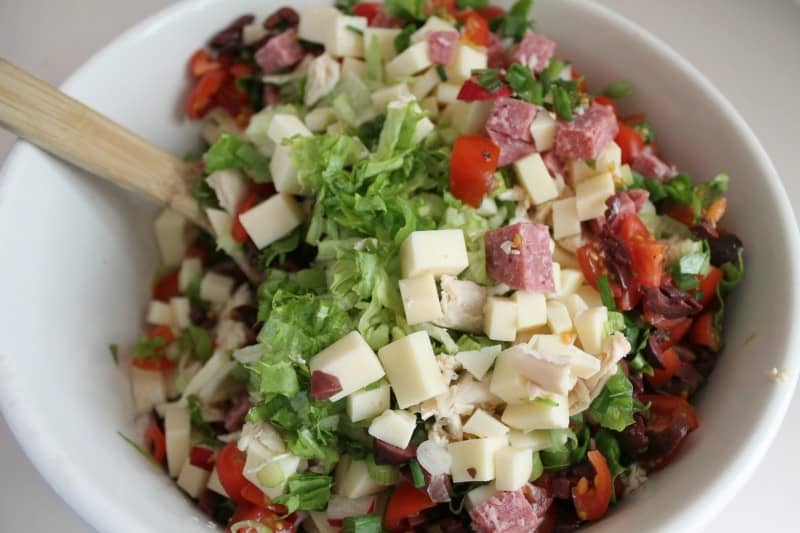 Balsamic Dressing:
2 teaspoons brown mustard
4 tablespoons balsamic vinegar
4 cloves fresh garlic
1 teaspoon salt
1 tablespoon sugar
1 tablespoon lemon
1 teaspoon coarse black pepper
1/2 teaspoon Herbes de Provence – or use Italian Seasoning
1 tablespoon fresh or dry parmesan cheese (optional)
3/4 cup olive oil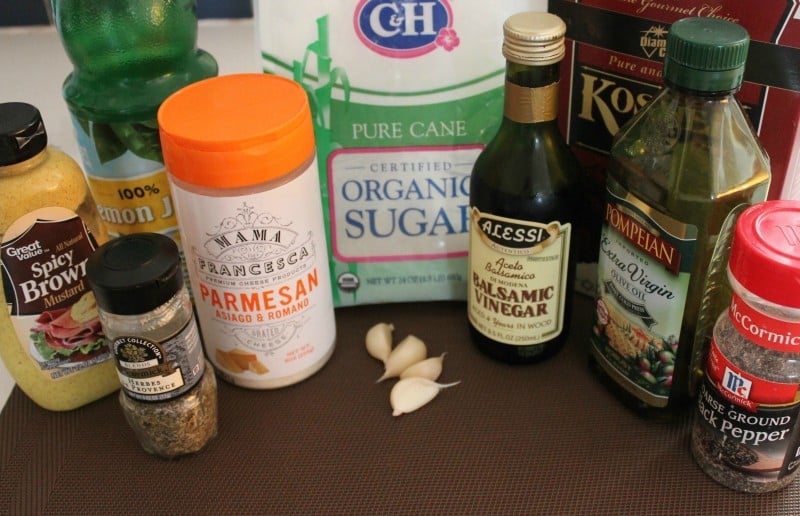 Directions
1. Place in a blender: mustard, vinegar, garlic, salt, sugar, lemon, pepper, and Herbs de Provence. Blend on high for 30 seconds.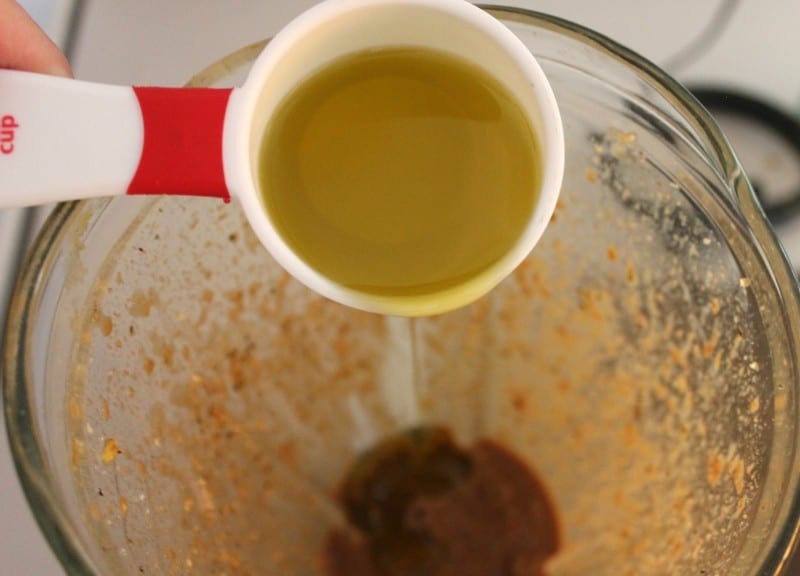 2. Drizzle the olive oil very slowly into the blender, processing on low. You may want to loosely drape a paper towel over the top as you add the oil, to contain splatters.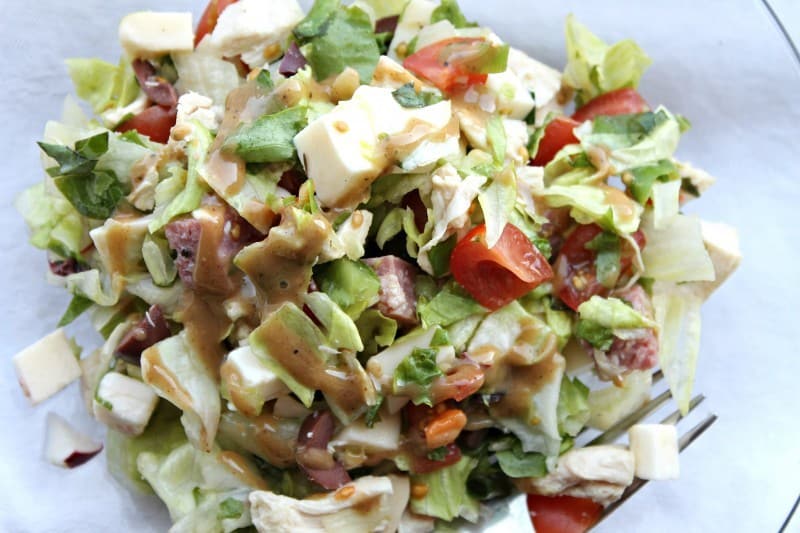 3. After all of the oil has been added, increase the speed to medium and blend for 30 seconds. Serve.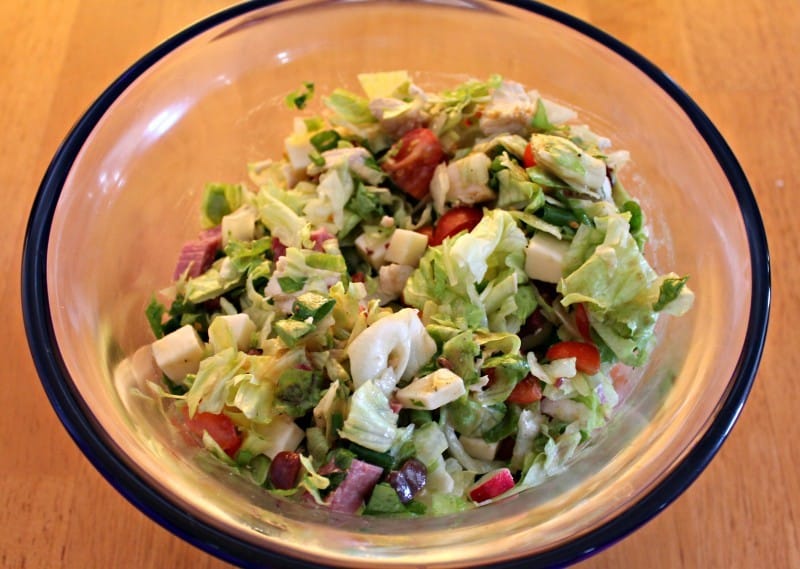 [mpprecipe-recipe:2261]