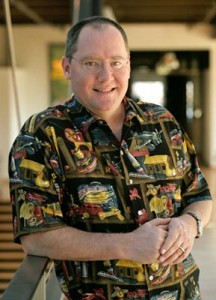 I'm not sure I will even know where to start when we get the chance to meet and interview John Lasseter, the brains behind much of Pixar's success.  Just, wow.  I might be speechless.  Maybe.  For a moment.  But really- the man is genius! He's a man of many talents and seems to know how to use them all at the same time to create masterpieces like Cars and…without a doubt…Cars 2. 
Mr. Lasseter will also be IN Cars 2, as John Lassetire!!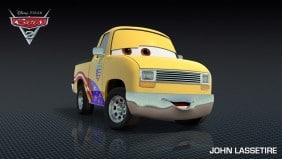 Mr. Lasseter has 5 kids- can you imagine having a guy this creative and talented for your dad?  They must have some fun playtime at their house!!
I ask once again, what would you like to know about John Lasseter?  What would you like to know about the ins and outs of Cars 2?[ad#glam between posts]
0