Yay for lower pricing!  I'm so glad companies like Nintendo are lowering pricing and making things more affordable and accessible to everyone!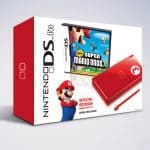 The portable Nintendo DS™ Lite system has a new suggested retail price. Effective June 5, the system was available at a suggested retail price of just $99.99 in the United States. Also in June, six Mario™ games for Nintendo DS received new red packaging, making it easier than ever for consumers to identify these hit titles in stores.
"From the moment it launched, Nintendo DS Lite hit a sweet spot for consumers in terms of value, experience and fun," said Nintendo of America President Reggie Fils-Aime. "This new price point will introduce Nintendo DS Lite to even more consumers, and the new red packaging will make it easy for them to find their favorite Mario titles."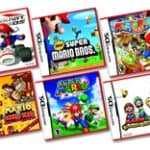 The six Mario games that will begin sporting the new Mario-red packaging in June are New Super Mario Bros.™, Mario Kart™ DS, Super Mario 64™ DS, Mario & Luigi™: Bowser's Inside Story, Mario vs. Donkey Kong™: Mini-Land Mayhem! and Mario Party™ DS. Mario is one of the most beloved video game characters and the top video game franchise of all time. Thirty-one Mario games have topped sales of more than 1 million units since 1995, more than any other franchise. Through the end of March 2011, more than 262 million games in the core Super Mario™ series have sold worldwide.
For more information about Nintendo DS Lite, visit http://www.nintendo.com/ds.
Information provided by PR.[ad#glam between posts]
0