How many of you have asked your kids a question and gotten a one word answer?
How many of you have carefully worded your question so that the response will clearly need more than a one word answer?
How many of you have kids who can still turn any question into a one word answer?
That happens here far more often than I care to admit.  It used to be that I could ask 2-3 questions and it would almost breeze into them sharing detail for a moment or two about their school day.  Like " Who did you sit with at lunch today? What were you playing at recess?" and quickly I'd know a good amount of information about how at least part of their day played out.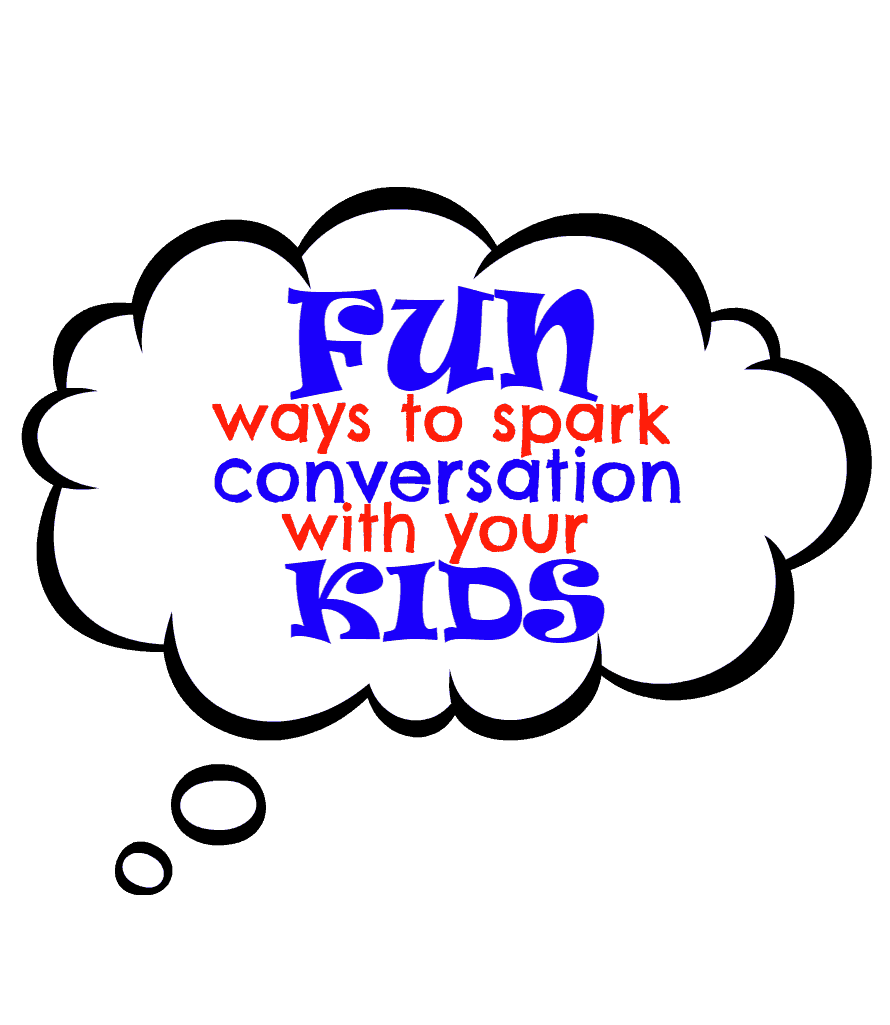 My kids are, however, smarter than I am and I have to really work to get them to talk (to me) at times.  Sure, they talk incessantly, but often it's to one another (in talk or screaming, or both), but to mom and dad?  Not always.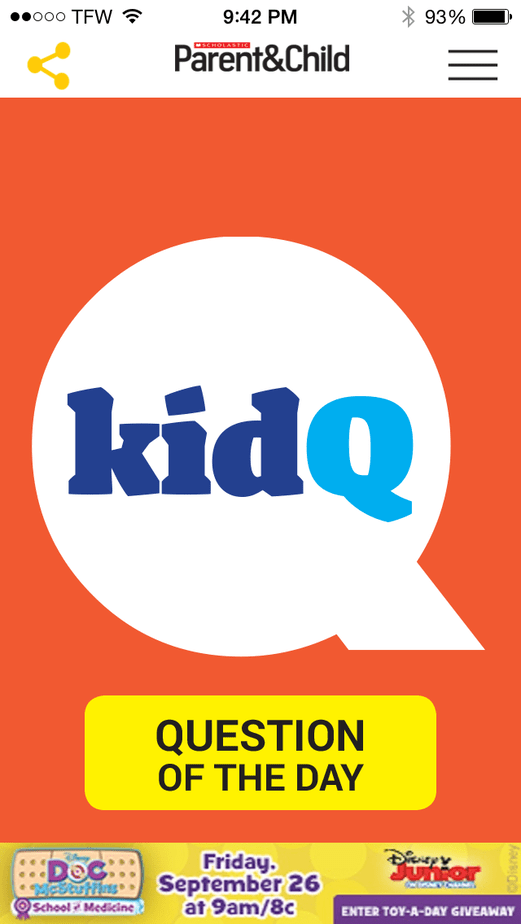 Well, I found an app to help with that.  An app from our friends at Scholastic that offers fun ways to spark conversation with your kids.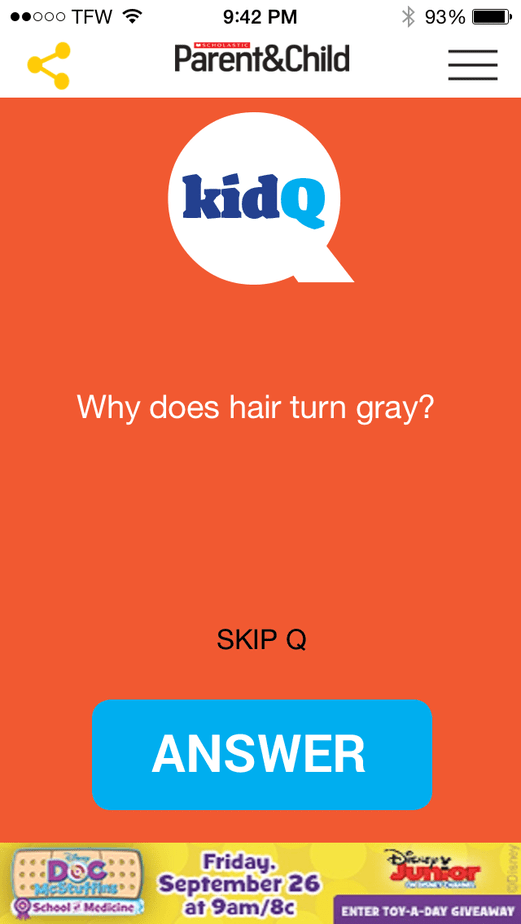 What I like about this app is that it's FUN stuff about things that kids and adults can be and often are curious about or want to know more about.  Little factoids, answers to those questions that pop up in the middle of nowhere that are relating to something mom and dad haven't ever studied not for one single second of their lives. Stuff like that.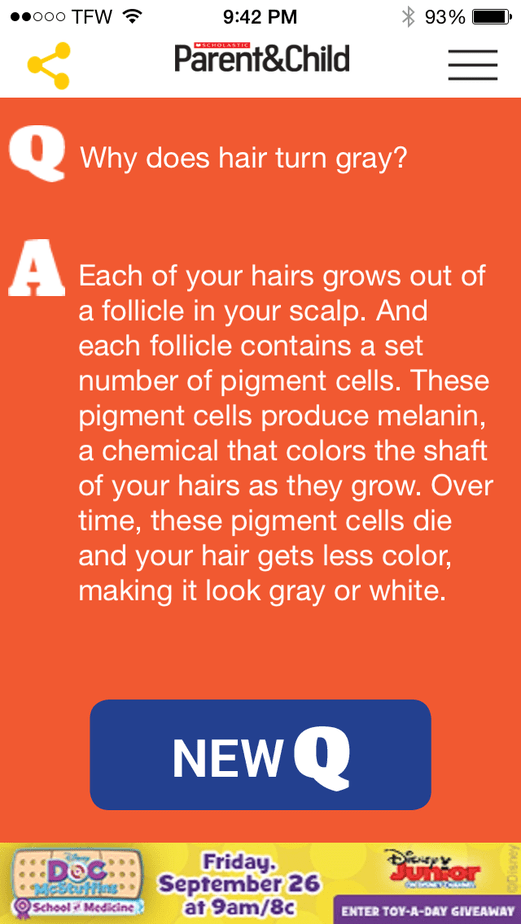 Questions and facts to ward off boredom, to spark conversation, or further dialogue. Sadly for some of us (me), you won't find answers like "Hair turns grey when kids don't listen" and you may find many parenting myths dispelled.  I'm so sorry. 😉
Scholastic Parent & Child believes that one of the best ways to connect with your child is through conversation. The KidQ app for iPhone and Android facilitates conversation via fun Q&A's about the things that kids (and parents!) are the most curious about, like Why is the sky blue? And Why do we say "ears" of corn? Each day, users are notified of a new playful question that serves as a conversation starter along with the official answer. Families will have a blast as they compare their explanations to the facts!
Download the free KidQ app from Scholastic Parent & Child by visiting http://www.scholastic.com/apps/#/kidq and see where your conversations go now!
What are your favorite ways to spark conversation with your kids?
I received compensation from Scholastic Parent & Child in return for your agreement to post on behalf of this program