Fall is by far my favorite time of year and fall in America means harvest time.  This past weekend, as part of a paid SocialMoms and American Heritage Chocolate blogging program, I had the opportunity to visit Monticello, home of Thomas Jefferson, and attend the annual Heritage Harvest Festival.  We celebrated the harvest and the legacy of revolutionary gardener Thomas Jefferson, tasted heirloom fruits and vegetables, visited with artisan crafters, and learned so much about our history.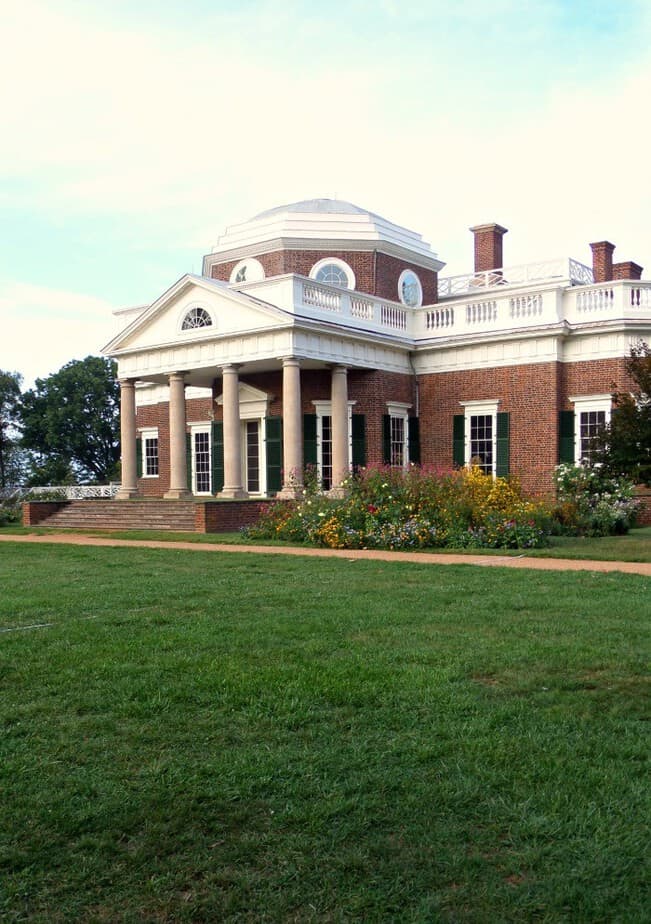 As guests of American Heritage Chocolate, we had the privilege of a complete guided tour of Jefferson's home.  We were able to step back into history and see Monticello as it existed during Jefferson's life.  I had no idea that Thomas Jefferson was such an incredible architect.  As a former interior designer with an education in architecture, this experience was fascinating to me.  Photos cannot do justice to the detail and design of this home.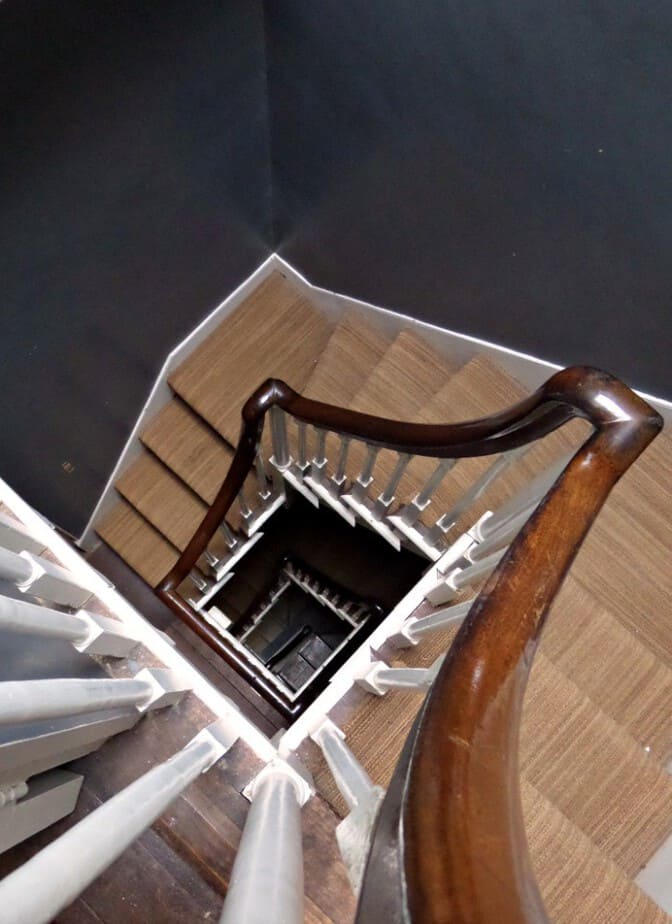 This is the stairway looking from the top floor of Monticello to the basement level.  Narrow and steep and hidden.  Unlike most homes built in this period, Jefferson did not have a grandiose staircase upon entry to the home.  He also chose to design Monticello in a fashion that would conceal the true size of the home.  Monticello is an incredible 11,000 square feet while Mount Vernon is 8000 square feet and appears much larger.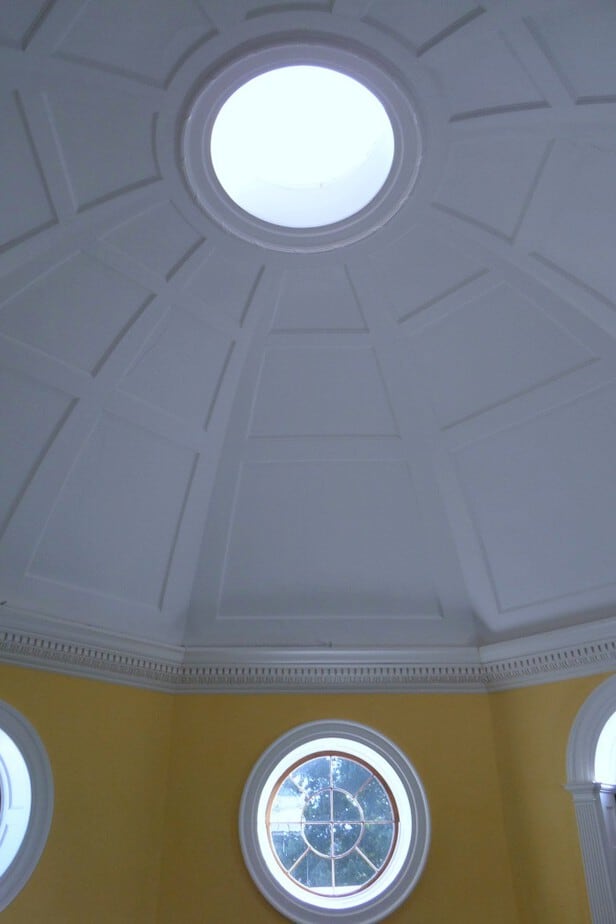 The inside of the dome shaped room at the top of Monticello. During our tour we were introduced to not only facts about Jefferson and his life but also to the origin of chocolate in America.  This is a men's travel grooming kit from Jefferson's day.  Inside you can see grooming necessities, drafting tools, and everything needed to enjoy chocolate while traveling!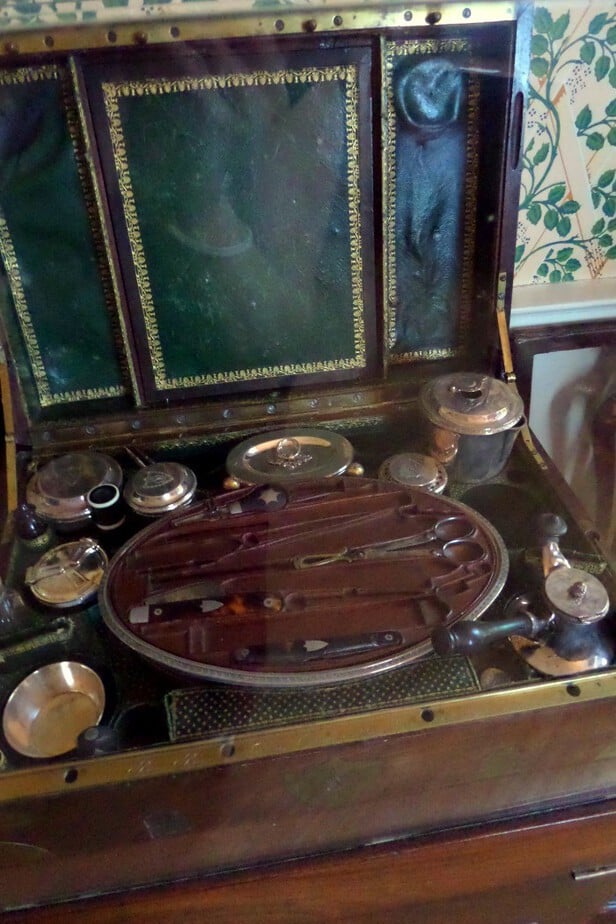 After our special tour of Monticello Friday evening, we attended the Chef's Harvest Dinner atop Montalto.  Monticello means hillock or "little mountain" while Montalto is Italian for "high mountain".  From one side of Montalto the city and University of Virginia is visible below, from the other Monticello.  The panoramic views from the harvest dinner were breathtaking.  We sampled rich foods from local and regional chefs, tasted Virginia wines, and had the opportunity to talk with one of our hosts from American Heritage Chocolate, Rodney Snyder.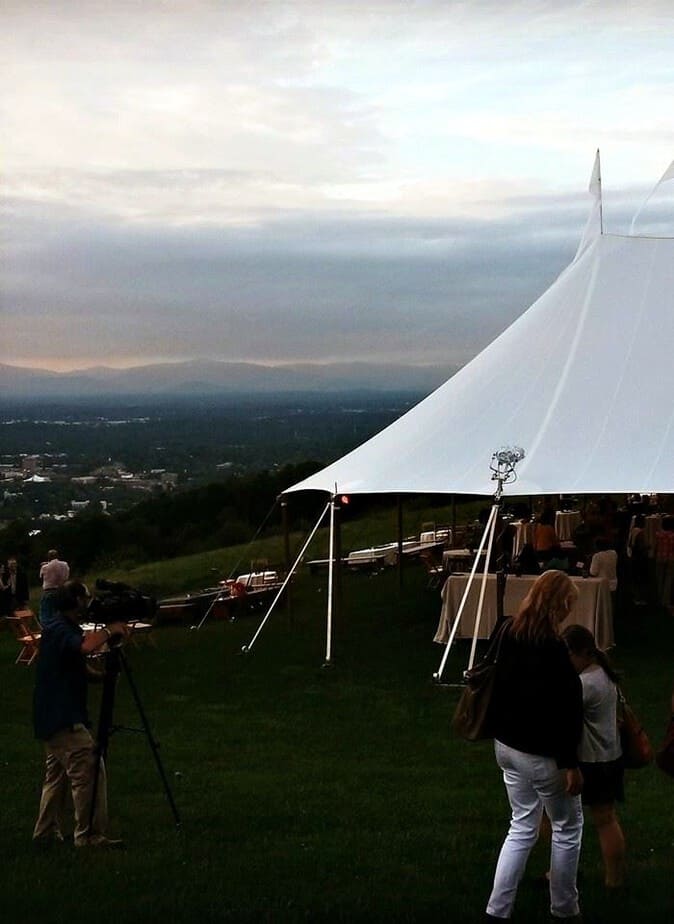 Rodney is the Chocolate history Research Director for Mars Chocolate North America.  His passion is educating people about the fascinating journey of chocolate throughout human history and culture.  He's the author of "From Stone Metates to Steel Mills: The Evolution of Chocolate Manufacture" as well as part of the chocolate history book "Chocolate: Culture, Heritage, and History".  He guided the development of American Heritage Chocolate which is a historic chocolate based on the recipes from Colonial America.  American Heritage Chocolate lets us taste and experience chocolate as it was enjoyed by our founding fathers.  We learned so much about the history of chocolate and how it has been woven into American culture for centuries. During Saturday's Heritage Harvest Festival we spent some time with the Chocolate History Ambassadors from Mars as they demonstrated how chocolate was historically made and enjoyed.  These ambassadors volunteer their time to share the chocolate-making experience at historic sites across the country.  It was a so interesting to see the authentic tools in use as chocolate was made before our eyes.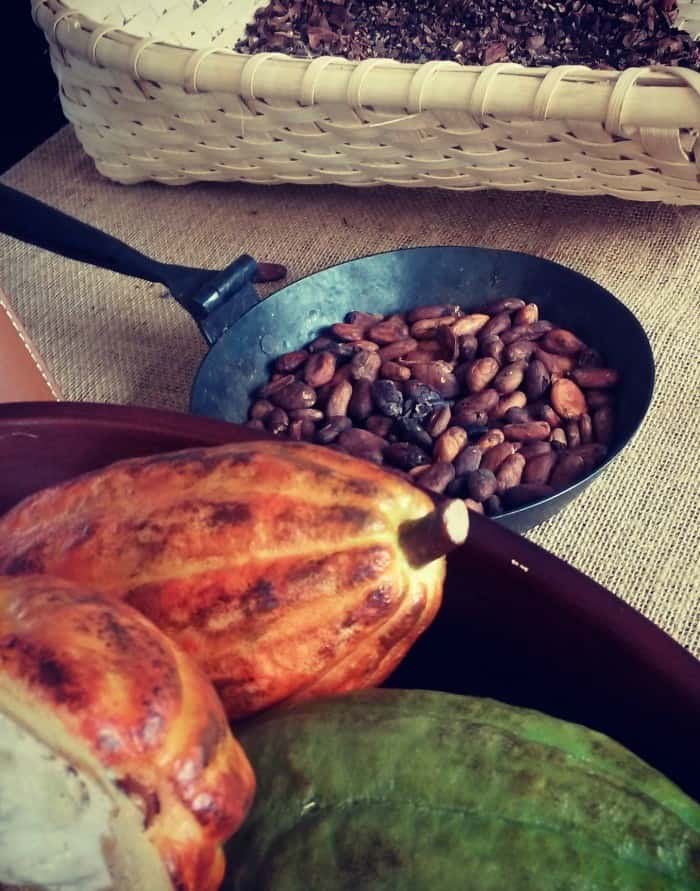 The Chocolate History Ambassadors make delicious hot chocolate for all to sample.  They introduced us to true hot chocolate, the way founding fathers like Jefferson enjoyed chocolate.  Hot chocolate is a rich and creamy drink made from melted historic chocolate and hot water.  The servings may look small but it is the perfect amount of this sweet drink.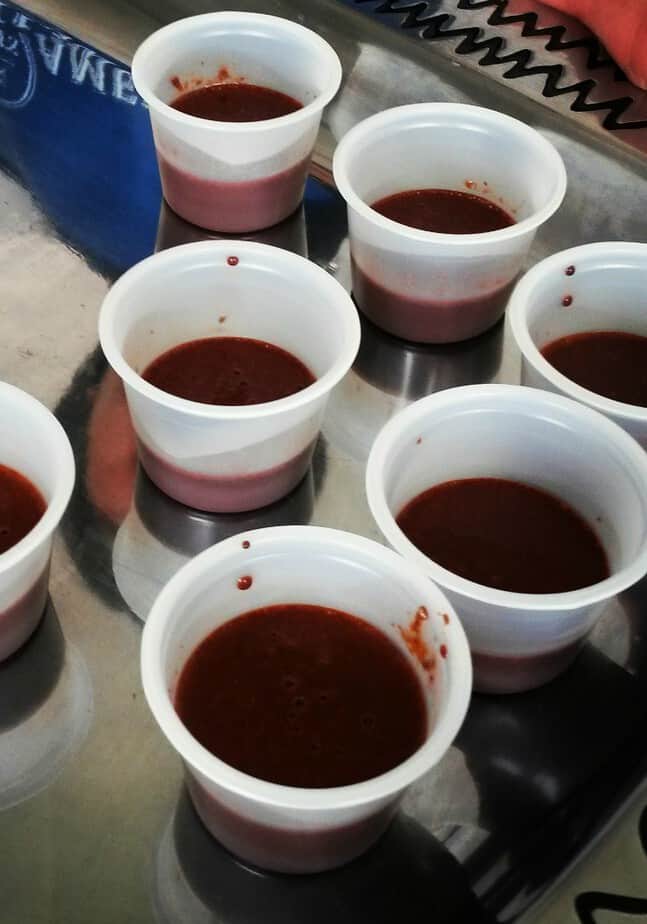 In addition to tasting the chocolate drink while visiting the wonderful people from American Heritage Chocolate, we sampled delicious baked goods created with this rich historic chocolate.  American Heritage Chocolate is exclusively sold at gift shops at historic sites, museums, and historic inns.  The employees at these fine locations have a passion for creating recipes like these from the chocolate sticks, bites, and chocolate baking blocks from American Heritage Chocolates.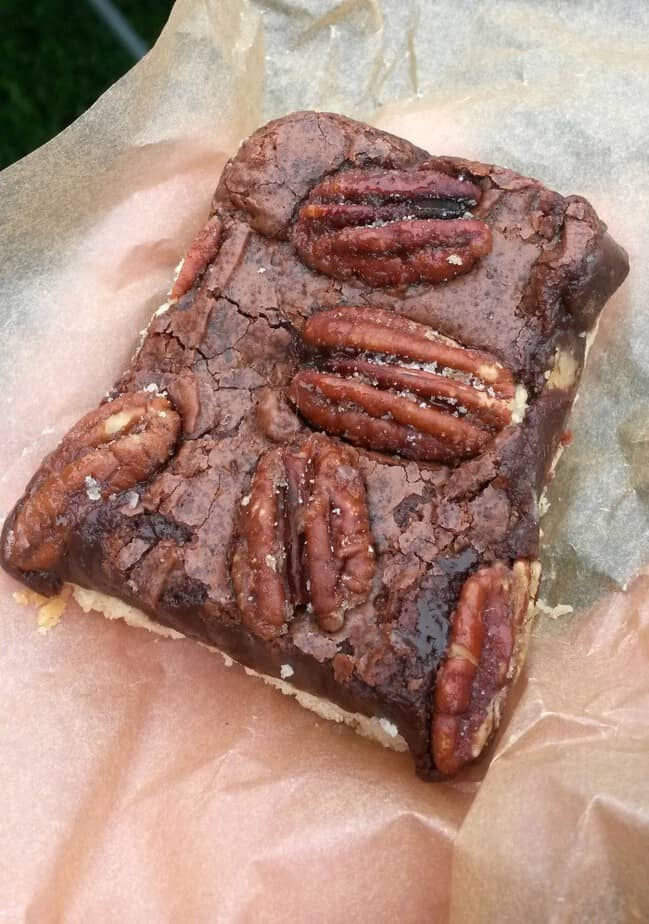 I couldn't wait to get home from my trip and prepare the delicious hot chocolate I'd learned to make for my family.  I feel good about creating recipes from this chocolate because I know it's made with all natural ingredients and no preservatives.  I'm looking forward to using the product in new recipes and improving some family favorites.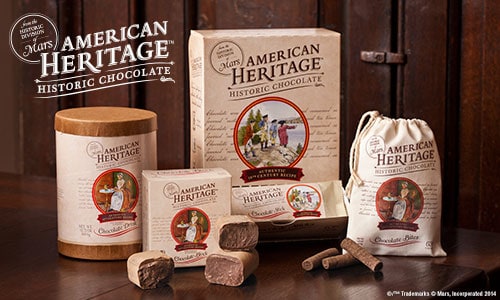 This weekend Brett is traveling to George Washington's Mount Vernon to explore our amazing heritage and learn more about chocolate's journey through time.  I cannot wait to hear all about it!
This blog post is part of a paid SocialMoms and American Heritage blogging program. The opinions and ideas expressed here are my own. To read more posts on this subject, click here.