This post is part of a social shopper marketing insight campaign about kids fashion with Pollinate Media Group™ and KuKee, but all my opinions are my own. #pmedia #KuKeeapp  http://cmp.ly/3/8vNxcO.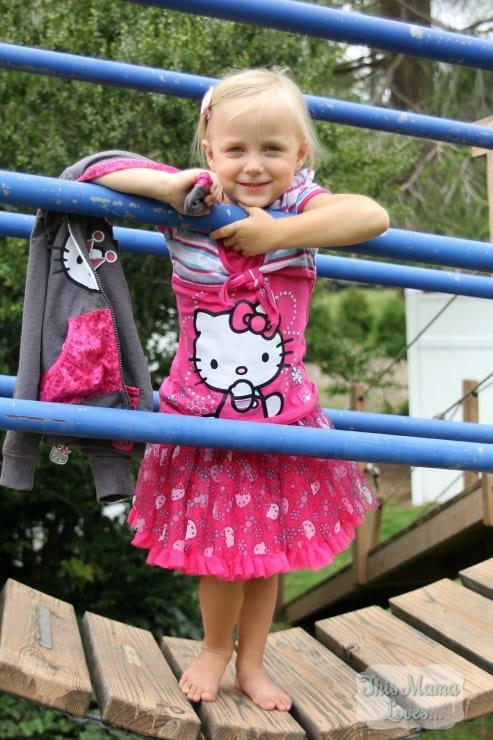 One thing my girls both love and adore is Hello Kitty.  Anything and everything with the fabulous Hello Kitty gets an enthusiastic thumbs up from them (and, well, me).  We love it.  When I first heard that there was a fun app that had an interactive component that included Hello Kitty clothes for girls, I had to jump at the chance to check it out. I mean, it's Hello Kitty.
So off we Martins went to Macy's at our local mall, to discover the Hello Kitty line by Evy of CA…which is the product line you can scan with the KuKee app and make your own Hello Kitty magic happen.
Not just scan and play, but REALLY play.  Literally.  The adorable sweatshirt is awesome alone but when you but it, it comes with a superb little HK finger puppet.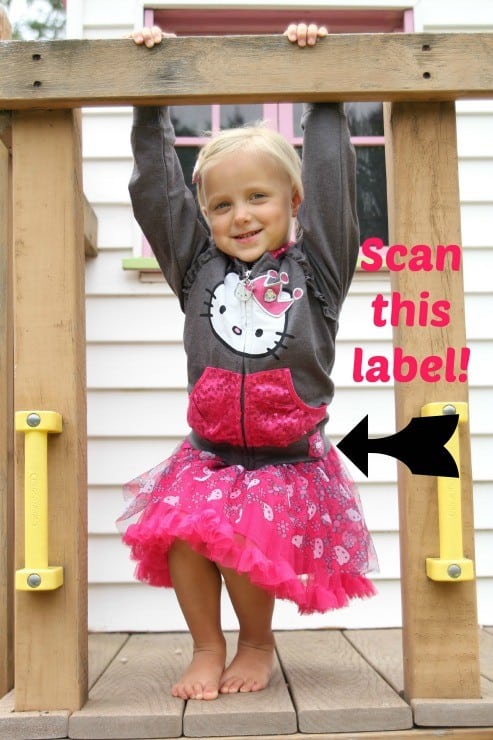 Using this app is really quite simple.
1. Download
2. Scan a KuKee marker
3. Take some photos
4. Check out the collection of items available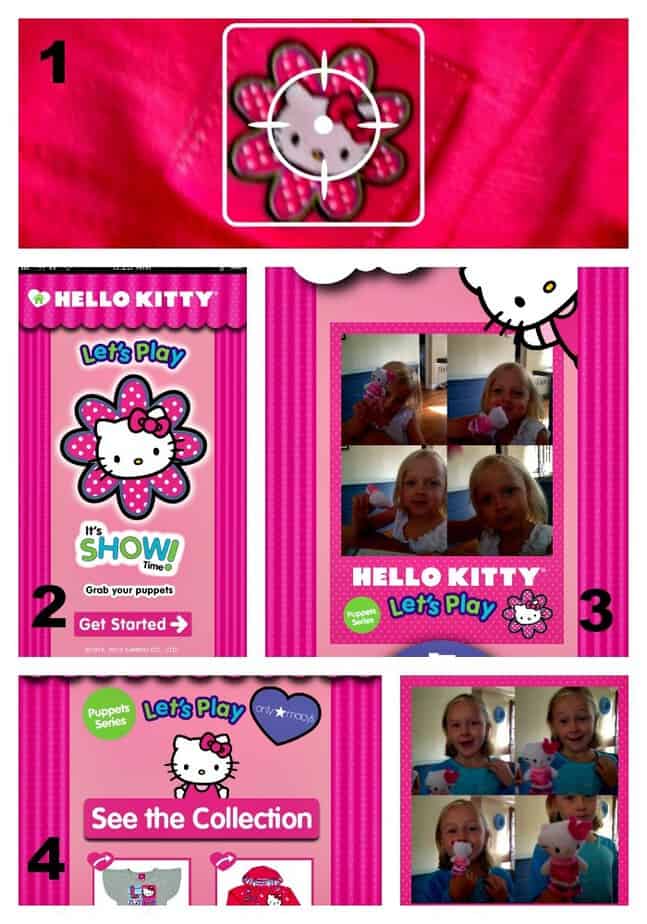 Get ready to unlock the fun with KuKee – an outrageously, fun portal that activates unique augmented reality experiences.
KuKee is an awesome adventure of cool new content, fun user-experiences and zany attitude.
It's simple – download the app (it's free!), find the marker/label (the marker is ON the garments….), aim the scanner to activate, and the fun comes to life!
It's KuKee time! Unlock the fun!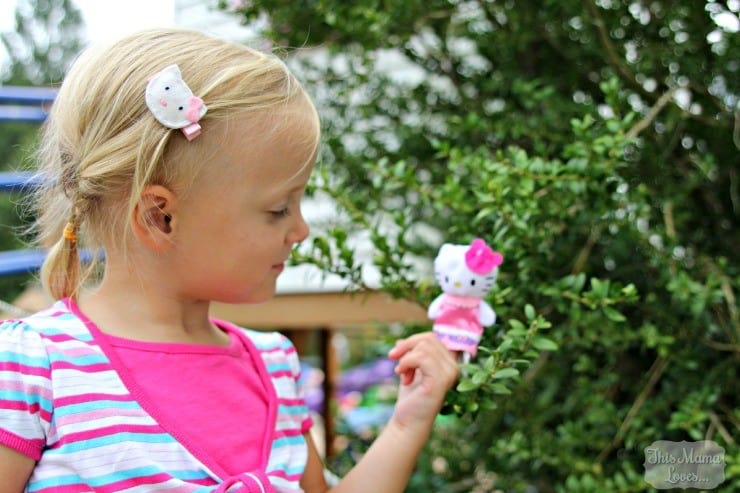 The hair clip is from The Bowtique– many of you have asked about it today, it's called the White Kitty Clip.
Other items in the collection have tattoo finger puppets- and yes just like you'd think, you apply the temporary HK finger puppet tattoos to her little fingers and she can put on shows to her heart's content.  Take my advice- do NOT apply these just before going out side to play.  I'd recommend the tattoos on a rainy, inside or generally more quiet day- we were playing outside and taking photos for the post and within moments the tattoos rubbed off.  Lesson learned, and now we know- save the tattoos for a rainy day, so they don't rub off.  Here are the tattoos before we went outside- aren't they just ADORABLE?!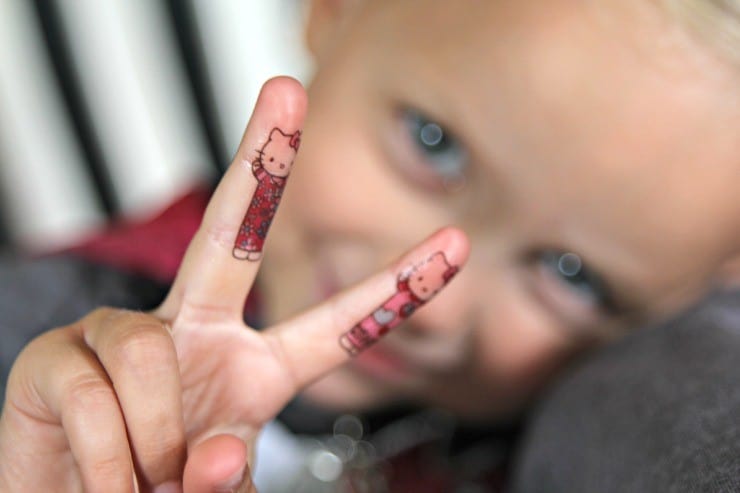 and mere minutes later…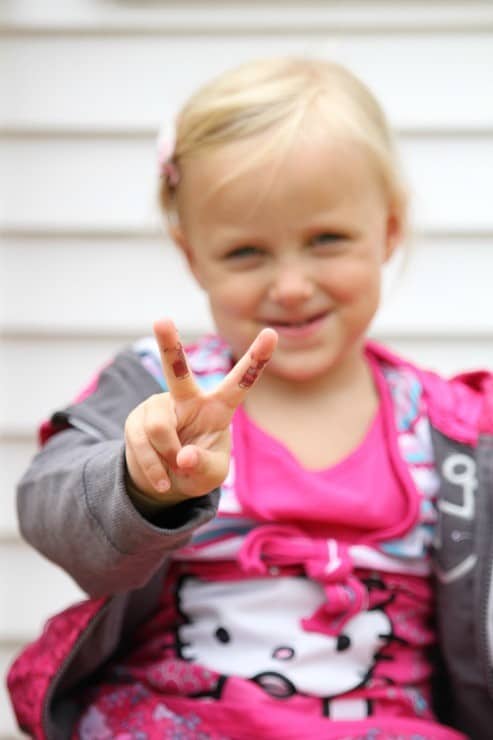 Totally not anyone's fault but my own.  Just learn from us. 🙂
There's a lot of pink in the entire Evy by CA Hello Kitty line at Macy's that you can check out- it was a very long and thorough process for my 4 year old to decide on the right pieces for her new outfit.  (Plus, we had a gift card to buy things, and I wasn't going over…or at least, I meant to NOT go over…things happen…)  There's also a lot of grey, and black.  There's lots of pieces and styles to let your little HK fan look sweet and adorable like my little one, but there's also trendier options for girls who don't want to look, well, like a little girl. The skirt she chose was a MUST have.  (It's also avail in a black with HK heads all over it, but she just loved the pink and wasn't leaving without it)  I think it was the whole package with this skirt- it's full, it's twirly, it has HK all over it…and…its pink.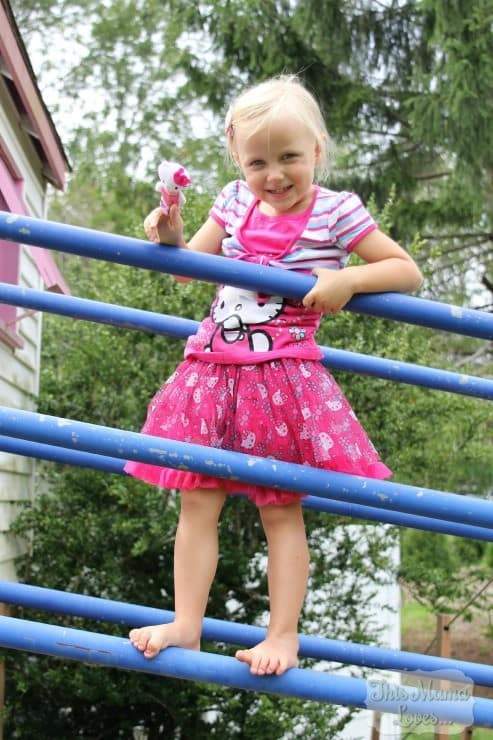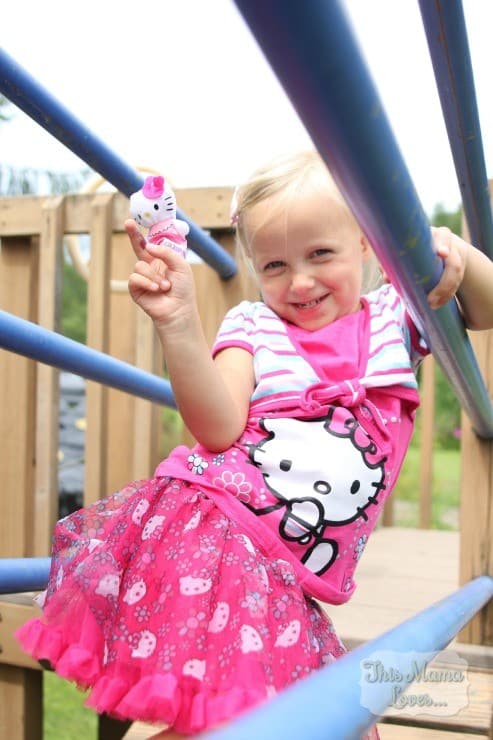 I see other licenses on the Evy site and I can't wait to see what comes next to check out with the KuKee app.  What a fun concept- and what a GREAT way to keep kids busy and entertained when they are shopping with mom or dad!!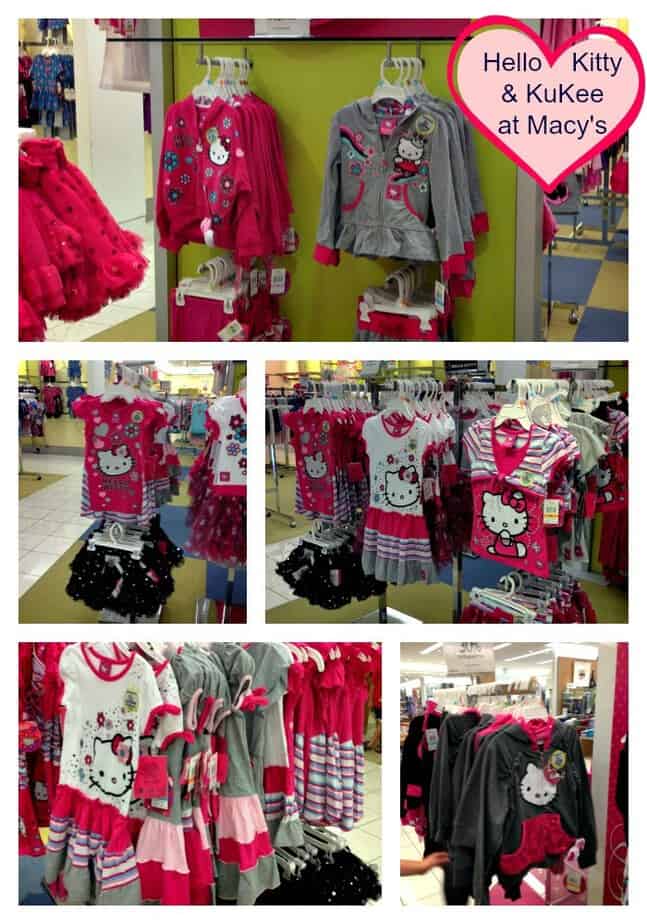 If When you download the KuKee app, the folks at Evy of CA would love to see pics of your little ones on Instagram, Twitter or Facebook!
0