It's almost here, it's almost time for Thanksgiving!  Even if we don't host, ,we end up making a full spread over the holiday weekend.  Mostly because we LOVE all the leftovers.  I can't deny it.  The leftovers are half the awesome of the holiday foods!  Plus, we all make way too much, so we all tend to have leftovers.  Here's a leftover mashed potato recipe that will leave your belly feeling full of comfort foods for just one more day…
Leftover Mashed Potato Patties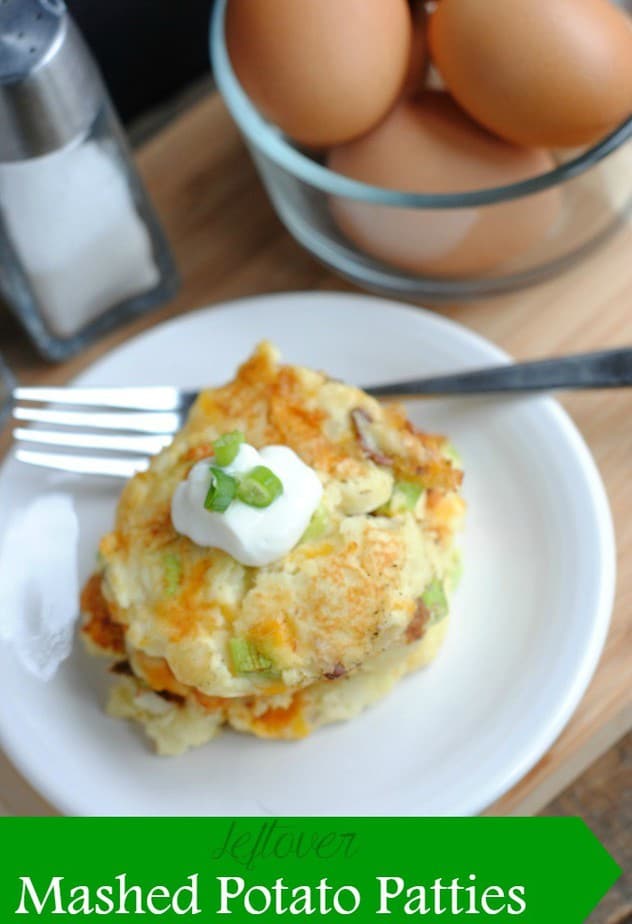 Ingredients
2 C. of leftover mashed potatoes
1 egg
salt & pepper to taste
3-4 green onions, diced
1 C. mild cheddar cheese, shredded
2 tbs. oil
Sour cream (optional)
ketchup (optional)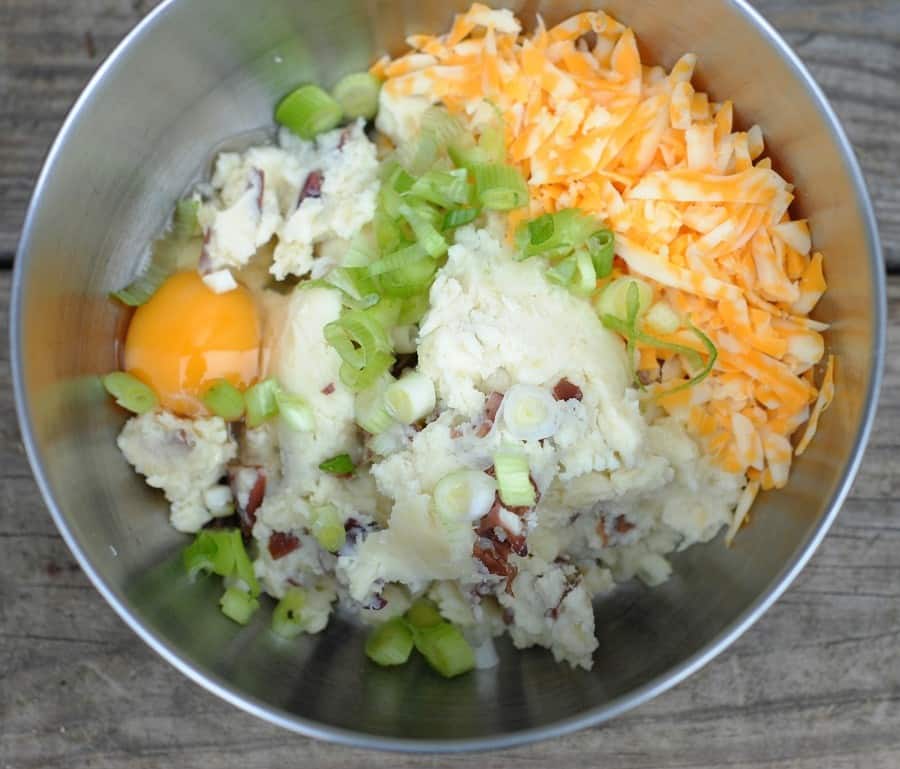 Directions –
#1. Combine the mashed potatoes, egg, salt & pepper, green onions and cheese mixing well.
#2. Heat the 2 tablespoons of oil in a medium size frying pan.
#3. When the oil is heated (I add a few drops of water to test), use a large tablespoon to scoop the potato mixture and place it in the frying pan. Then gently press down on the pattie to flatten it a bit.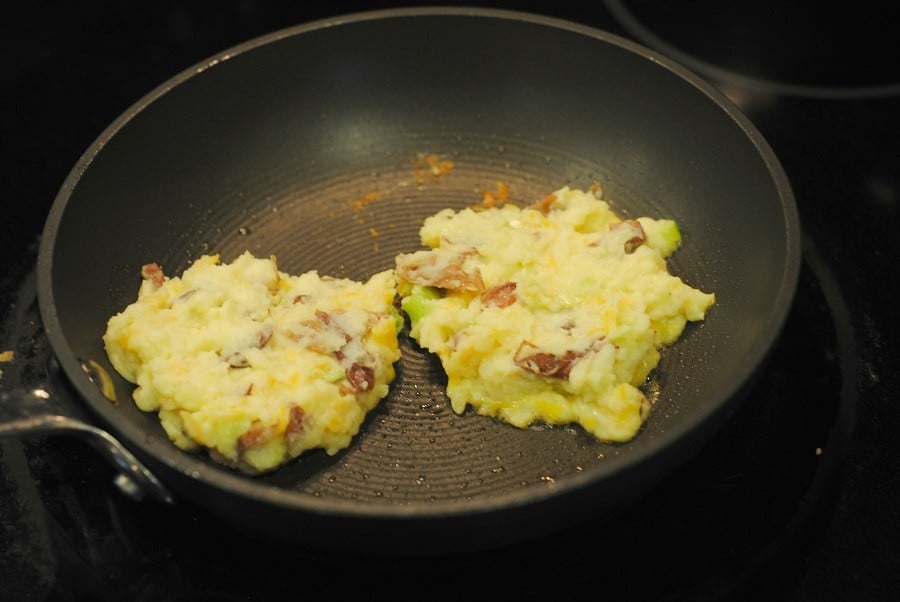 #4. Cook 4-5 minutes on brown sides until golden brown. You may need to add a little bit more oil if they start to stick.
Serve with sour cream or ketchup.
*Makes approximately 5-6, 4" potato patties (2-3 servings)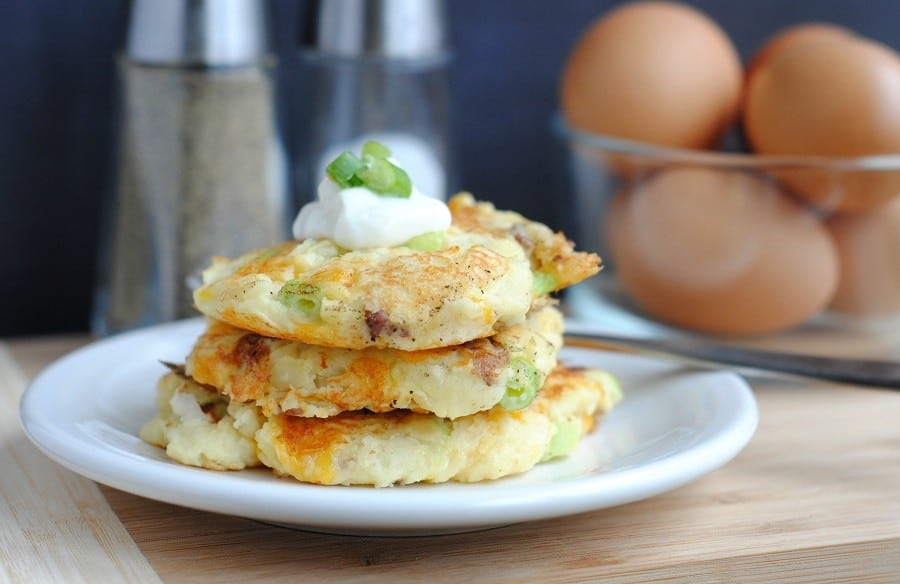 Leftover Mashed Potato Patties
Author:
Ingredients
2 C. of leftover mashed potatoes
1 egg
salt & pepper to taste
3-4 green onions, diced
1 C. mild cheddar cheese, shredded
2 tbs. oil
Sour cream (optional)
ketchup (optional)
Instructions
#1. Combine the mashed potatoes, egg, salt & pepper, green onions and cheese mixing well.
#2. Heat the 2 tablespoons of oil in a medium size frying pan.
#3. When the oil is heated (I add a few drops of water to test), use a large tablespoon to scoop the potato mixture and place it in the frying pan. Then gently press down on the pattie to flatten it a bit.
#4. Cook 4-5 minutes on brown sides until golden brown. You may need to add a little bit more oil if they start to stick.
Serve with sour cream or ketchup.
*Makes approximately 5-6, 4" potato patties (2-3 servings)