This post brought to you by Listerine. All opinions are 100% mine.
Target is one of my favorite places to shop. I can't even try to deny it. I get a little giddy when I see things that are offered or availble only at Target. Before I go any further, please know that I'm going to give you good reason to GO to your local Target and shop. (Aren't I just awesome for that?? Like anyone needs a reason to head to Target…) Johnson & Johnson has created exclusively designed LISTERINE® (UltraClean & Total Care) bottles that will ONLY be available at Target starting July 13, 2014. The four refreshing flavors each come in different colored chevron designs – perfect for keeping out on display in your bathroom. Available for a limited-time only.
In the mornings, I usually have dragon breath. I'm a minty girl in the mornings, because I feel like that helps to slay those dragons in my mouth, and freshens my breath before I slay my friends and family with every exhale. I really wish I could tell you I wake up fresh as a daisy, but the reality is that I don't. Far from. I rely on a good thorough tooth brushing and LISTERINE each day to protect others. Why Listerine? It's recommended by our dentist (any many others) and gives me a clean, healthier mouth. I try to take good care of my teeth- they are the only set I have and I'd really like to keep them as long as possible.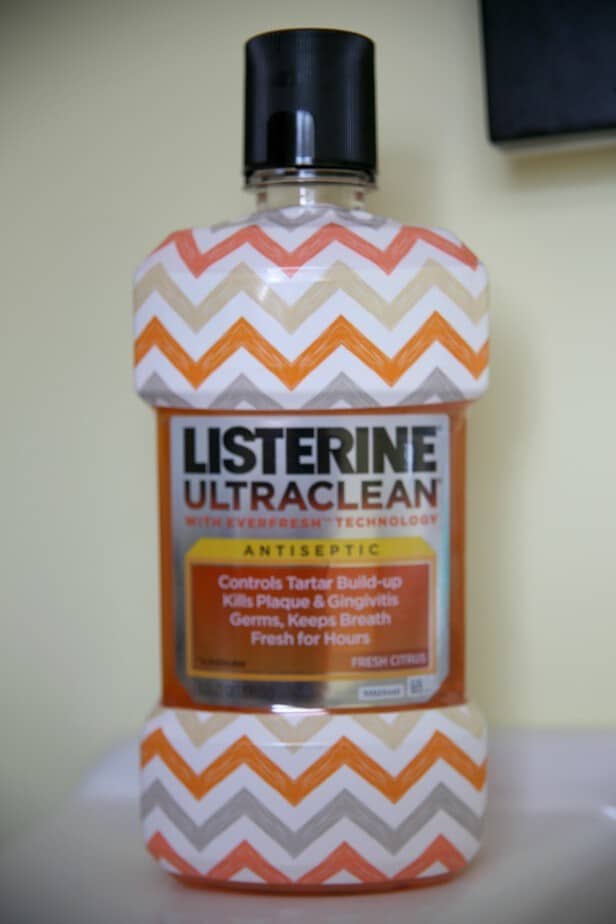 Just because I need to use something doesn't mean it has to look utilitarian. These limited edition LISTERINE® bottles come in bright colors with fun chevron patterns to add a little personality to any bathroom. A little spash of fun for something kind of mundane (albeit necessary). Four different bottles come in four fun color schemes, in four flavors. I may be a minty girl first thing but I'm all about the Fresh Citrus before I head to bed.
Pick up a bottle for your bathroom – these Listerine bottles are available for a limited-time only and exclusive at Target! Save Now with Target Cartwheel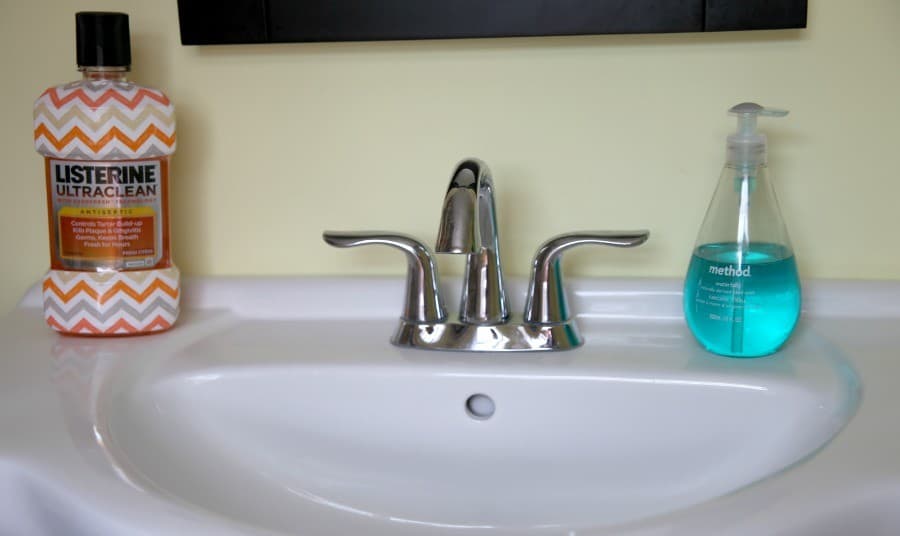 What bottle of the exclusive Target designs Listerine will you choose first?
0