When my oldest nephew was little,  he was enamored (OK, obsessed) with the Teenage Mutant Ninja Turtles.  I can't even tell you how many times I heard "Cowabunga" and "Pizza time!" from him, and I'm pretty sure that his four favorite turtles started his love of skateboarding.  I remember playing with the toys with him (and still today wishing someone in the family still had those toys for my own son to enjoy) and having so much fun. Now we're 25+ years later and my own son has fallen in love with the four loveable and quirky turtles, bonded together as a family headed by a mutant rat named Splinter. The Ninja Turtles, along with Splinter, are coming to the big screen in TEENAGE MUTANT NINJA TURTLES: August 8, in theaters and RealD 3D!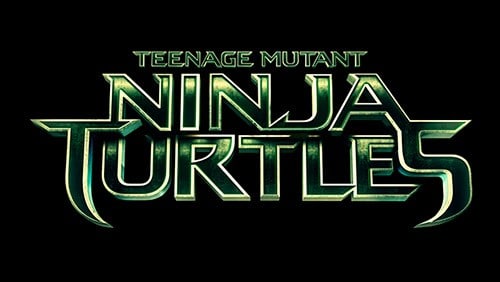 If you haven't met the marvelously mutant family, allow me to introduce you.  Please note, these descriptions of who each character is- each is based on what I know from all of the TMNT stories, and the movie may well depict them differently.  The personality and character traits seem to be fairly consistent through all of the shows and movies since the TMNT first appeared so I feel pretty confident that I'm representing them (fairly) well.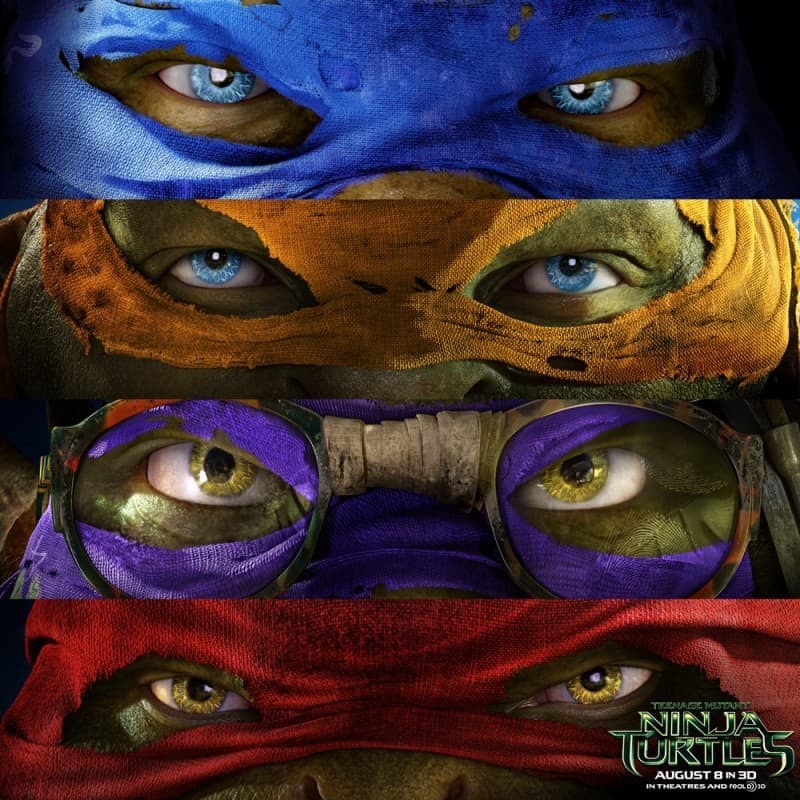 Michelangelo (my favorite) wears an orange bandana, is usually the funniest of the bunch, and is often viewed as the youngest of the four brothers.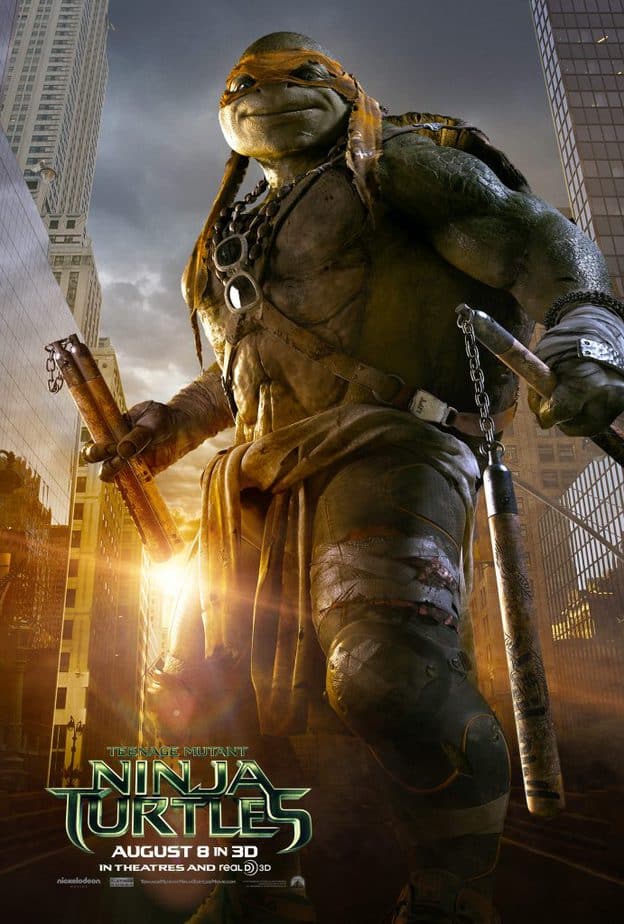 Raphael (my son's favorite) is the emotional guy in the group. He's fiercely protective of his brothers, especially Mikey.  He's the turtle with the biggest temper and that seems to get him into hot water a lot.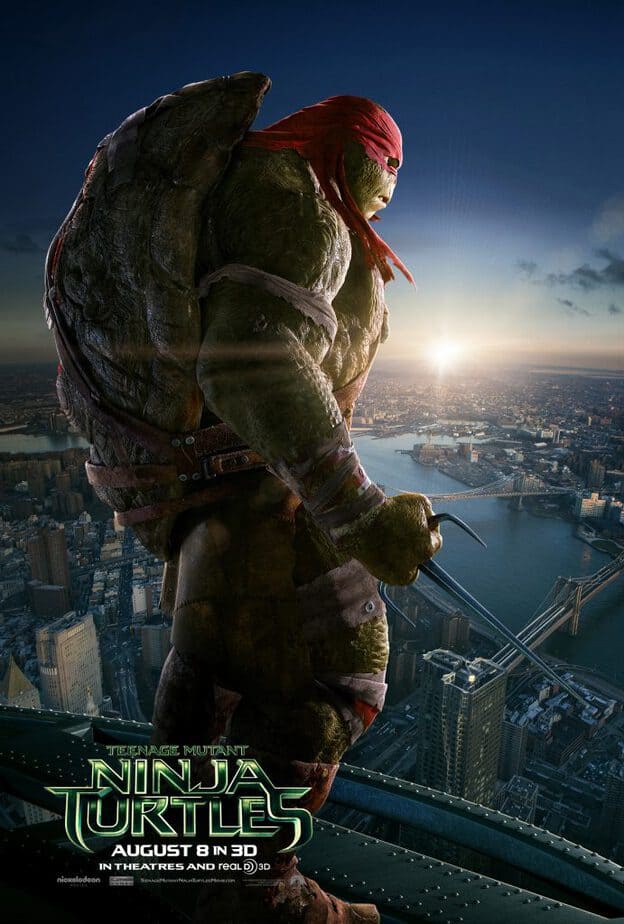 Leonardo seems to be the leader of the brothers. He's fairly level headed (except when he and Raph get into disagreements) and steps up when Splinter isn't around.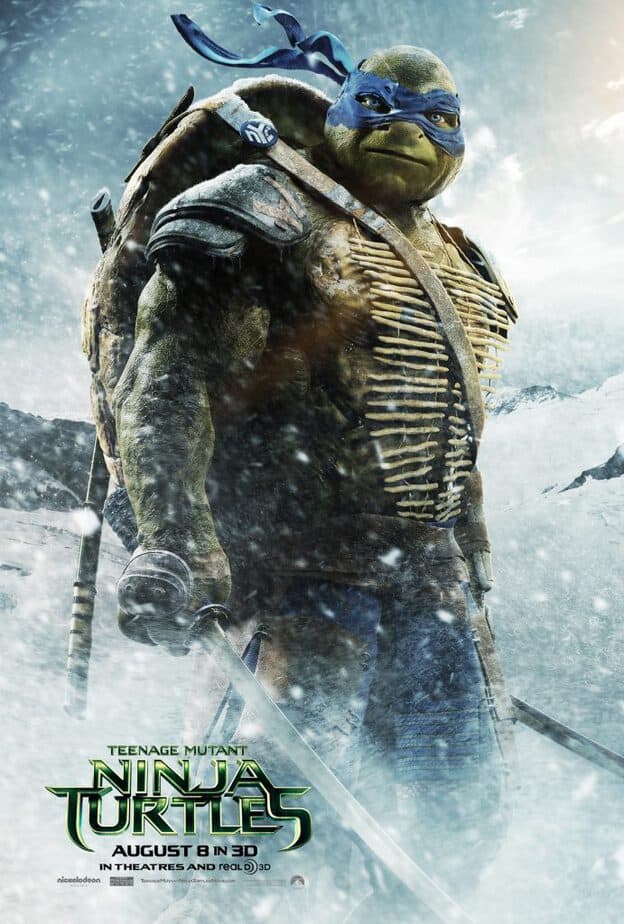 Donatello sports the purple bandana and is known for his brains and intelligence .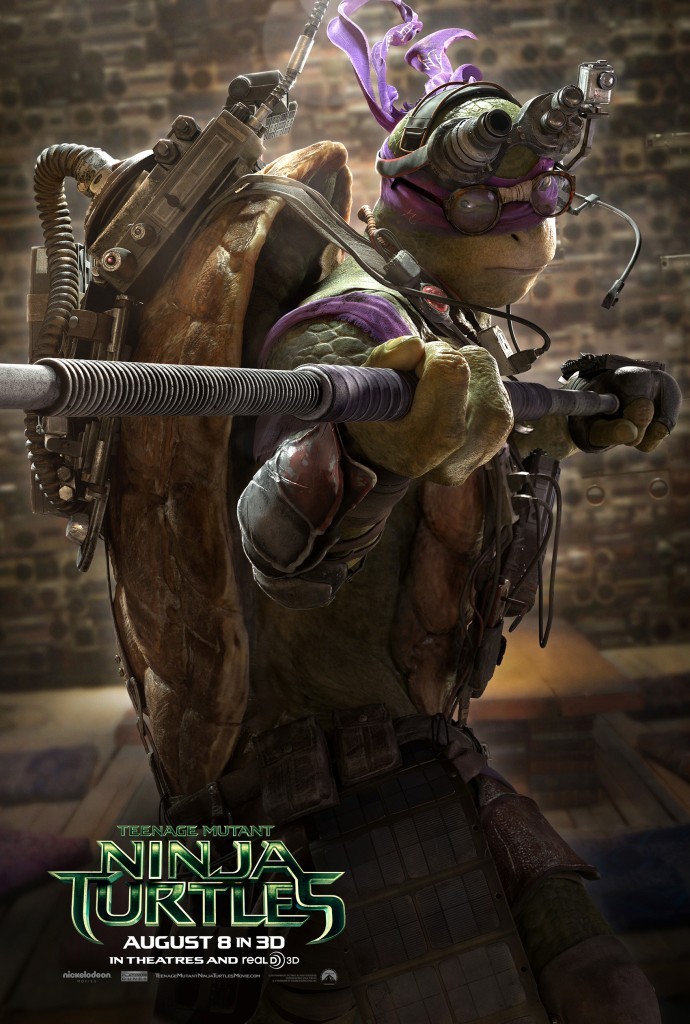 Splinter is the patriarch of the family.  He's a mutant rat himself, although there are a few versions of just exactly *who* Splinter is- and where he comes from- there is no doubt that he's the father of the 4 turtles, babies in the sewer when exposed to radioactive ooze (with Splinter), these turtles he raised as his own sons and taught each of them all of the ninja skills and traits he knew himself.
(I can't find an image of Splinter from this movie (yet) so my apologies).
About the movie:
I've heard some parents in my social circles commenting that they aren't a fan of the TMNT because they use weapons. This confuses me a bit, because the turtles don't use their weapons unless they are fighting for the greater good.  They use their weapons only for good and never just for violence.  The Turtles have been taught for their whole lives to live by the laws of the martial arts. The Turtles are fighting Shredder and his Foot Clan who have taken over NYC in this film, and it promises a lot of action, plenty of pizza and a lot of wisecracks, I'm sure!

My son can't WAIT to see this movie. I can't wait to see it. We are hoping to go see it with his godfather (my before-mentioned nephew)!
Who's your favorite Teenage Mutant Ninja Turtle? 
"This blog post is part of a paid SocialMoms and Paramount Pictures blogging program. The opinions and ideas expressed here are my own."