This Christmas Magic Reindeer Food is a great way to create memories and instill the wonder of Christmas in your children.
Santa gets his plate full of cookies and a tall glass of milk so it only seems fair that we leave a little treat for those hardworking reindeer too!  This high energy treat will give them all the push they need to get through the busy night ahead. Sweet treats like marshmallows and white chocolate chips will remind them of the snowdrifts at home in the North Pole. Sparkling glitter will reflect the moonlight and bring them in for a safe landing.
Magic Reindeer Food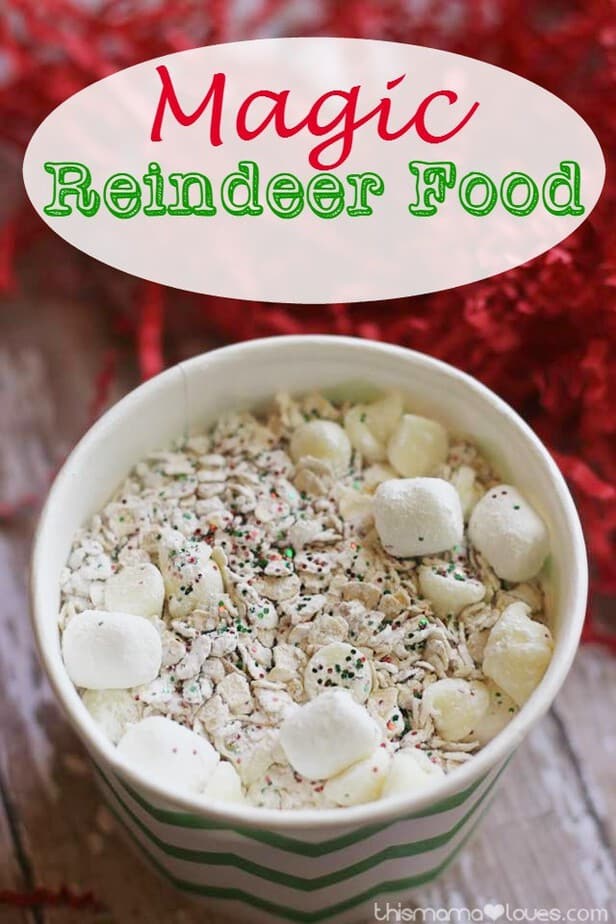 Ingredients:
1/2 cup oatmeal
1/4 cup powdered sugar
1 Tbsp. red glitter
1 Tbsp. green glitter
2 Tbsp. white chocolate chips
1/4 cup miniature marshmallows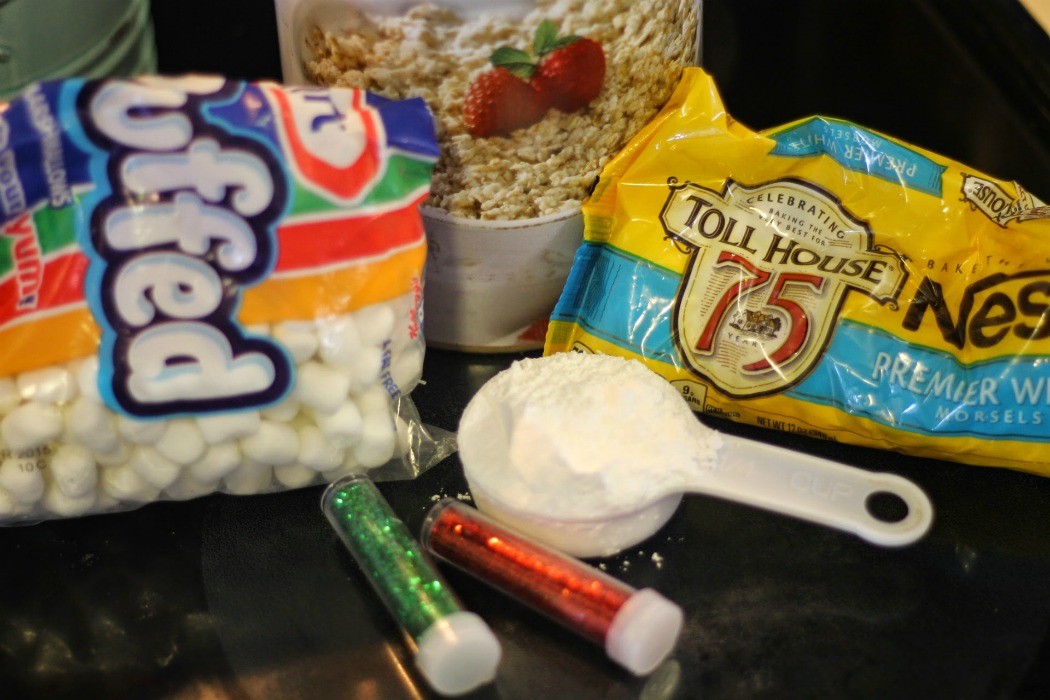 Directions:
Combine all ingredients in a large bowl, make a wish, gently blow in a kiss.
On Christmas eve sprinkle your reindeer food across the grass or in a special bowl.