How to make Santa Minion Cookies
This post is in partnership with Universal Pictures Home Entertainment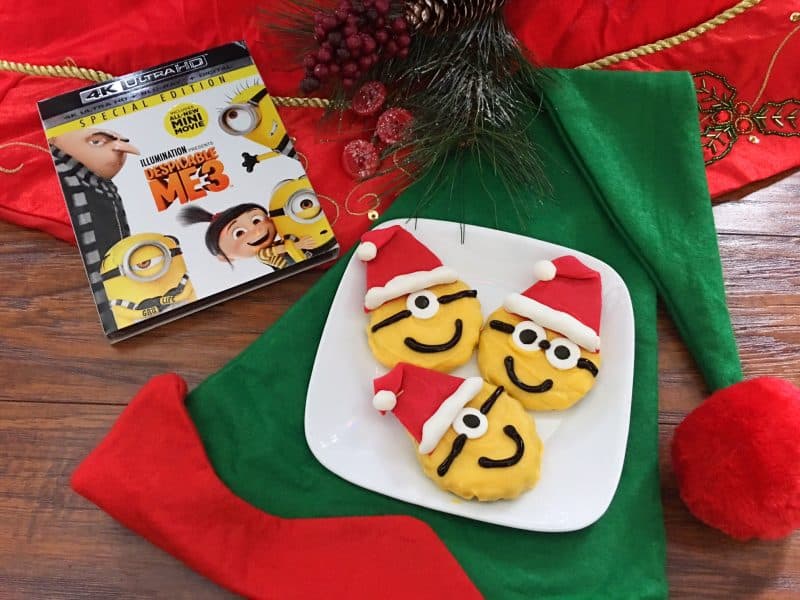 I love the Minions. From the early moments of the first Despicable Me movies, I was hooked. They are cute, funny and delightfully inappropriate and I love them! Every time a new anything comes out with our favorite yellow pals, we watch. Usually a bunch of times. Despicable Me 3 is no exception. Since the movie's out for purchase in stores now, and it's holiday time, we thought we'd make some holiday themed Minions cookies to enjoy!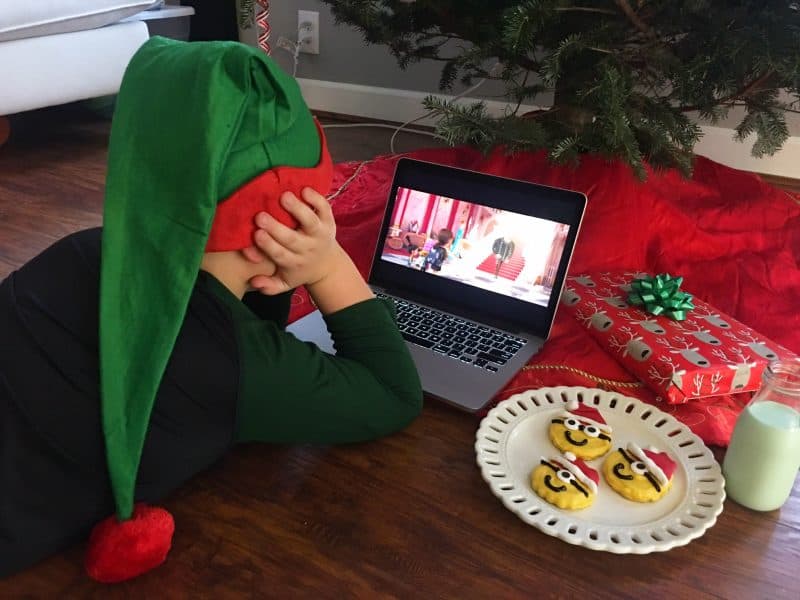 Bring home Despicable Me 3 Special Edition with an All-New Mini Movie, Minion Moments and more!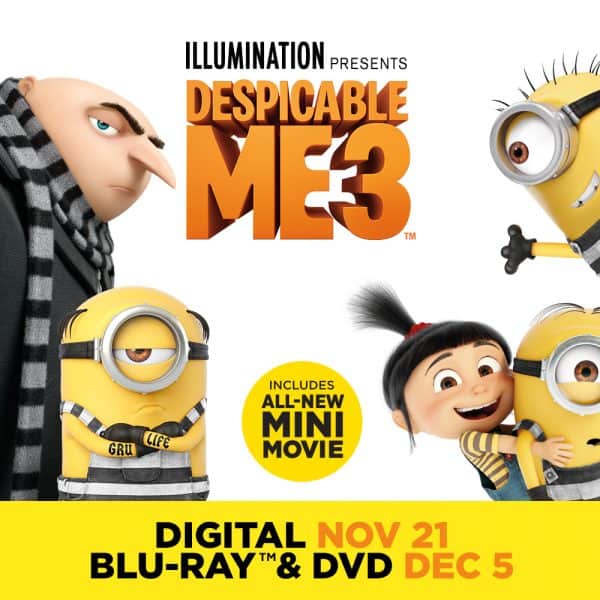 On Digital Nov 21 / Blu-ray & DVD Dec 5
Official Website | Facebook | Twitter | Instagram | #DespicableMe3 #DM3Family
Illumination, the studio that brought you Sing, The Secret Life of Pets and the Despicable Me franchise, continues the adventures of Gru and his family in Despicable Me 3. After he is fired from the Anti-Villain League for failing to take down Balthazar Bratt, the latest evil mastermind to threaten humanity, Gru finds himself in the midst of a major identity crisis. But when a mysterious stranger shows up to inform Gru that he has a long-lost twin brother — a brother who desperately wishes to follow in his twin's despicable footsteps — the former super-villain rediscovers just how good it feels to be bad.

Starring Steve Carell, Kristen Wiig, Trey Parker, Miranda Cosgrove, Dana Gaier, Nev Scharrel, Steve Coogan, Jenny Slate and Julie Andrews.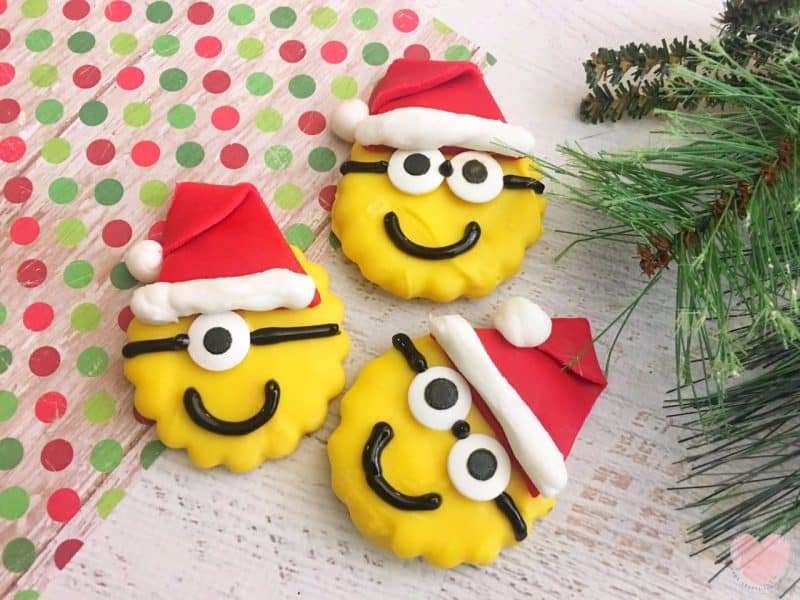 How to make Santa Minion Cookies
Makes: about 24
Ingredients
3/4 Cup softened salted butter
3/4 Cup sugar
1 teaspoons almond extract
1 teaspoon vanilla extract
1 tablespoons heavy cream
1 Egg
2 1/4 cups + 2 tablespoons all purpose flour
Knife
2 bags Yellow candy melts
Black gel icing
Red and white fondant (Satin Ice brand is by far the best tasting fondant I've tried- you can find it in all sizes- but you have to plan ahead and order online, which I did not have time to do for this post!)
Large candy eyes
Cooking rack
Round Scalloped Cookie Cutter
Parchment paper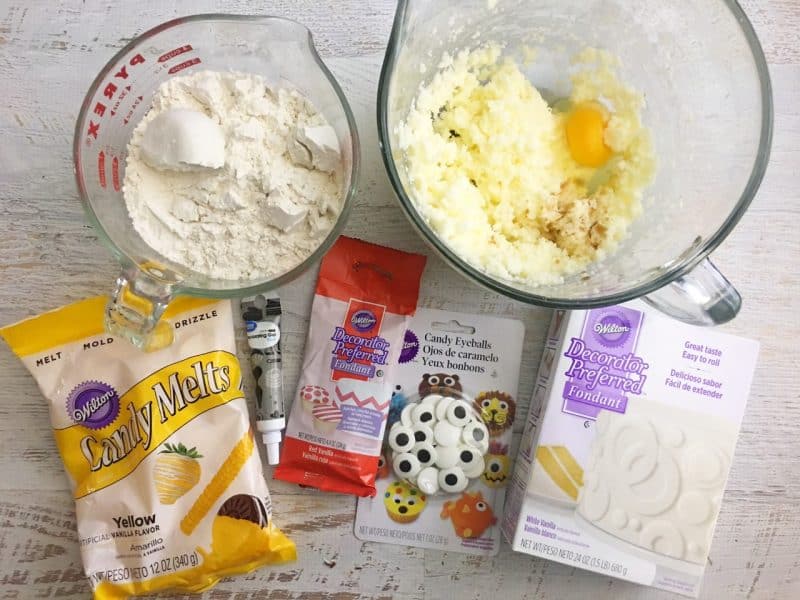 Directions-
Preheat your oven to 350 degrees and line a baking sheet of parchment paper or a non stick silicone baking mat.
Beat your butter and sugar together until light and fluffy.
Then add in your almond and vanilla extract and egg then mix them together
Now mix in your 2 1/4 cups flour and heavy cream until you have a thick cookie dough.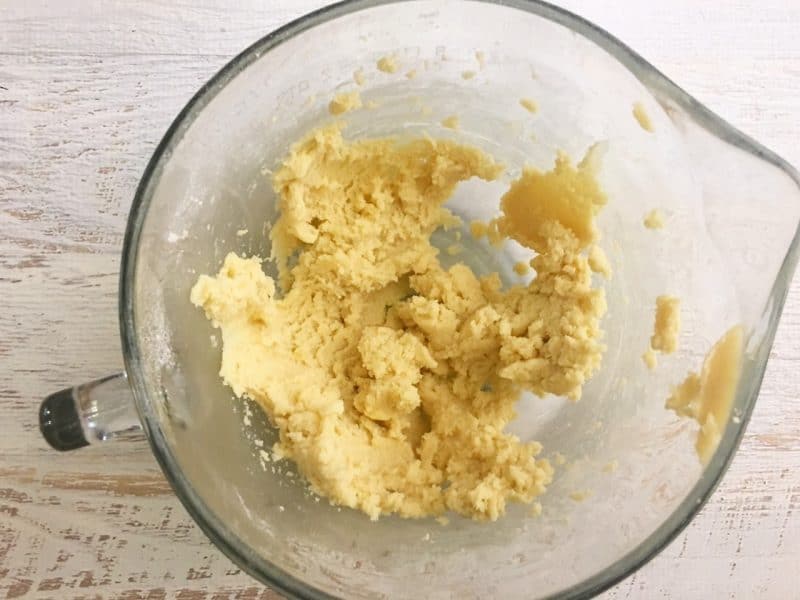 Knead the dough in your hands until it starts sticking together (you can mix in your 2 tablespoons of flour if your dough is too sticky). Lay down a piece of parchment paper then  flour a rolling pin and roll your dough.
Use a round scalloped cookie cutter to cut out your scalloped circle shapes and place on your lined baking pan and cook for 10 minutes.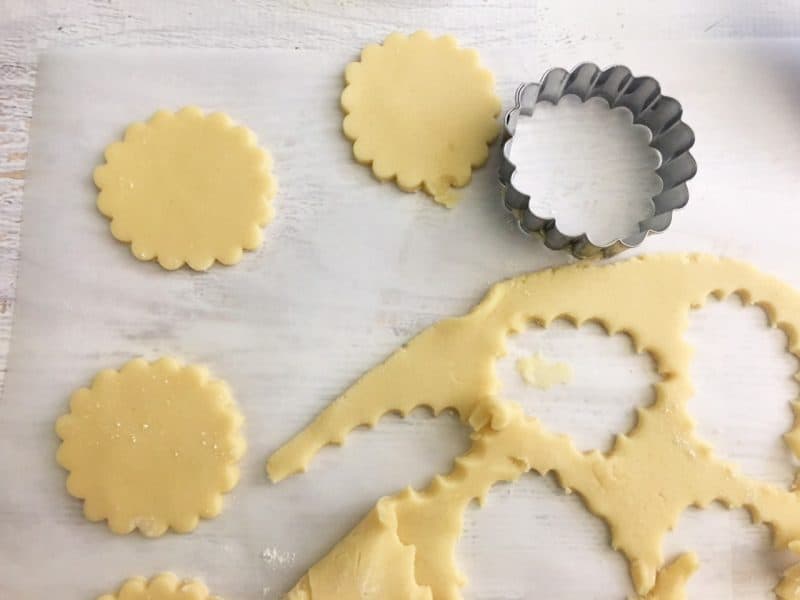 Let your cookies cool on a wire cooling rack
Melt 2 cups of your yellow candy melts in a microwave safe dish for 3 to 4 minutes on 50% power, stirring every 30 seconds until melted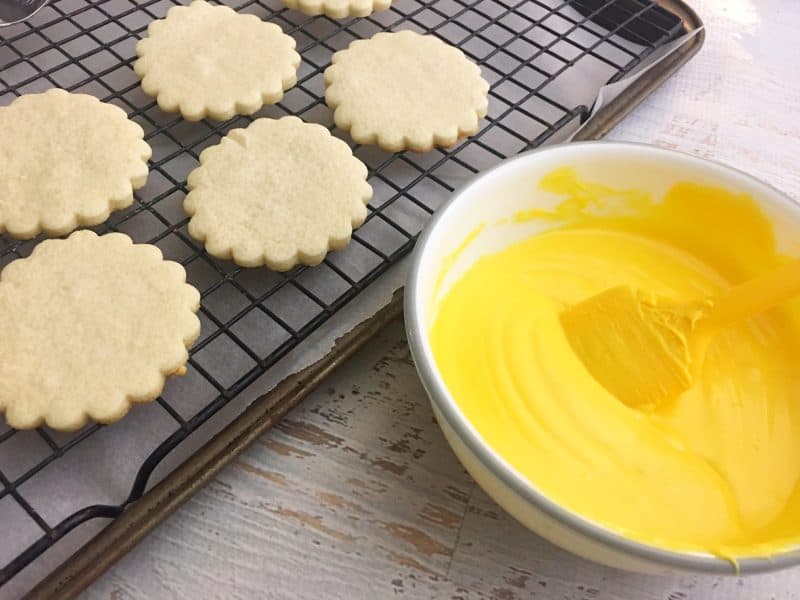 Dunk your cookies into your melted yellow chocolate and place back on your wire cooling rack to let any excess chocolate drip off.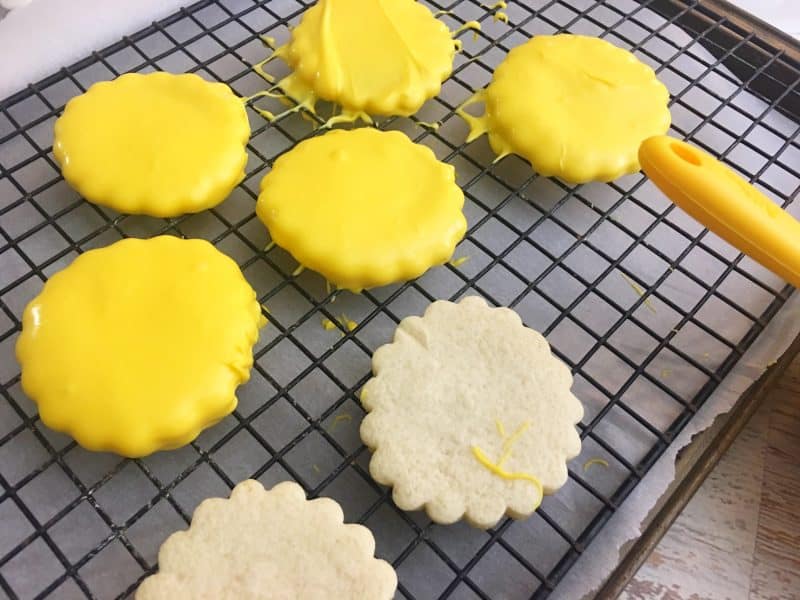 Place one or two eyes onto the top center of each cookie and place your cookies in the fridge for about 10 minutes until the chocolate is hardened.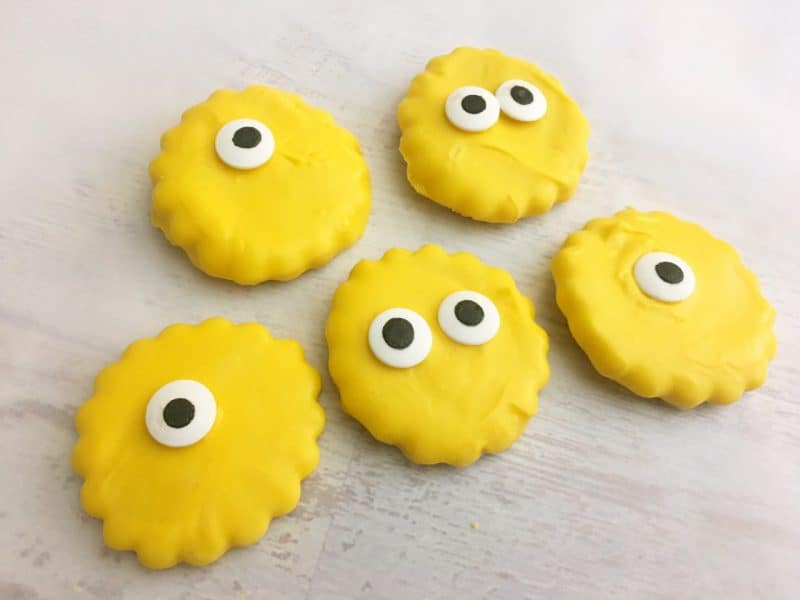 Roll out your white and red fondant in between two separate pieces of parchment paper.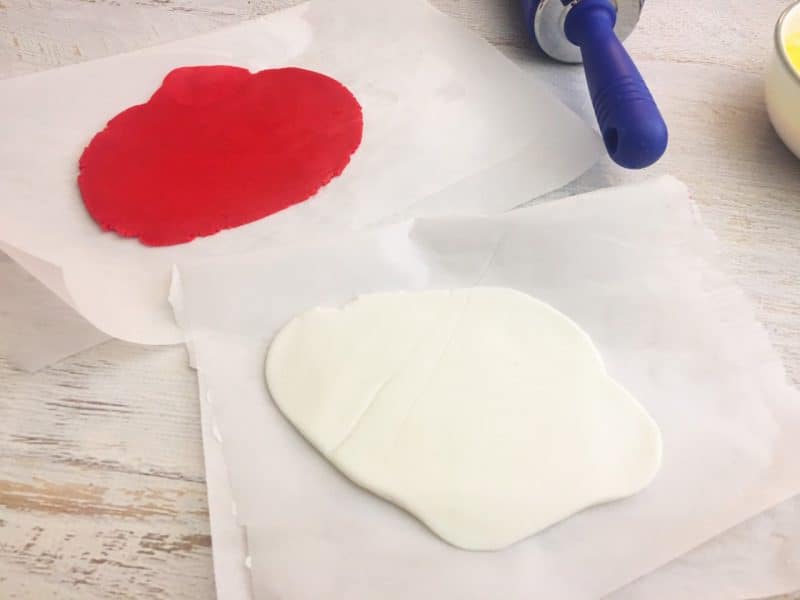 Use a knife to cut out triangles the same width as the top of your cookie and fold the top of each triangle to the left or right and stick onto the top of each cookie.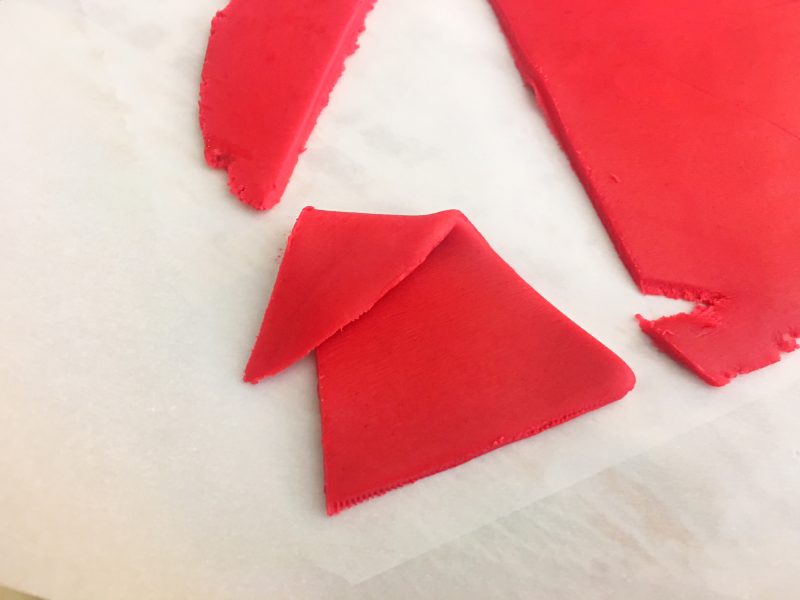 Roll the white fondant into small balls in place on the peak of each Santa hat and small fluffy white rectangles to place on the bottom of the Santa hats.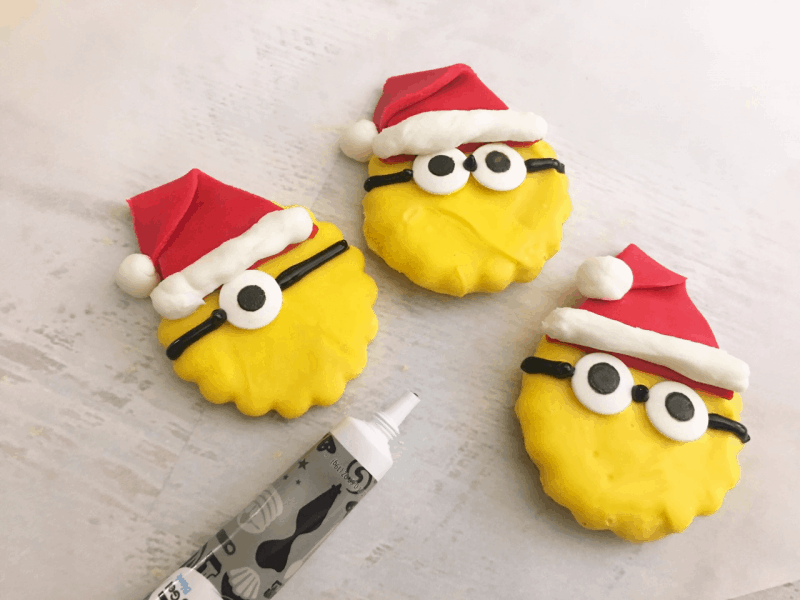 Use your black gel icing to draw a smile under the eyes and to connect the eyes with a straight horizontal line.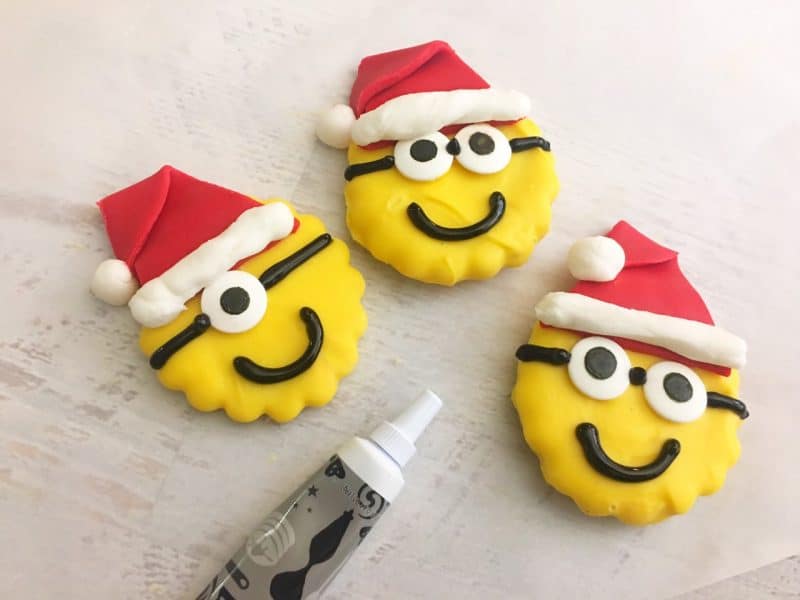 Now, plate those cookies and pop your new Despicable Me 3 Special Edition with an All-New Mini Movie, Minion Moments and more into the blu-ray player, it's MOVIE NIGHT! 
[mpprecipe-recipe:2281]