This is a Sponsored post written by me on behalf of Astrobrights Papers by Neenah Paper for SocialSpark. All opinions are 100% mine.
AstroBrights Papers come in 23 bright colors- and when I say bold, I mean BOLD. If you want something to get noticed, head right to AstroBrights, because their papers are as bright as I've seen. There are 23 colors to choose from, and they are perfect for crafts, flyers, invitations, newsletters, crafts and more. Want to be sure to stand out from the crowd? Choose AstroBrights papers for your next brochure, invitation, flyer, announcement or craft project. I plan to make flyers for my Brownie troop next month- I want my flyers to GET NOTICED! I love bright, vibrant colors, and AstroBrights delivers.
You can support your local elementary school by entering the "Give a Brighter Year" sweepstakes. You can win a cash prize and school supplies valued at $30,000 for the school of your choice. (I will be entering our local school, will you?)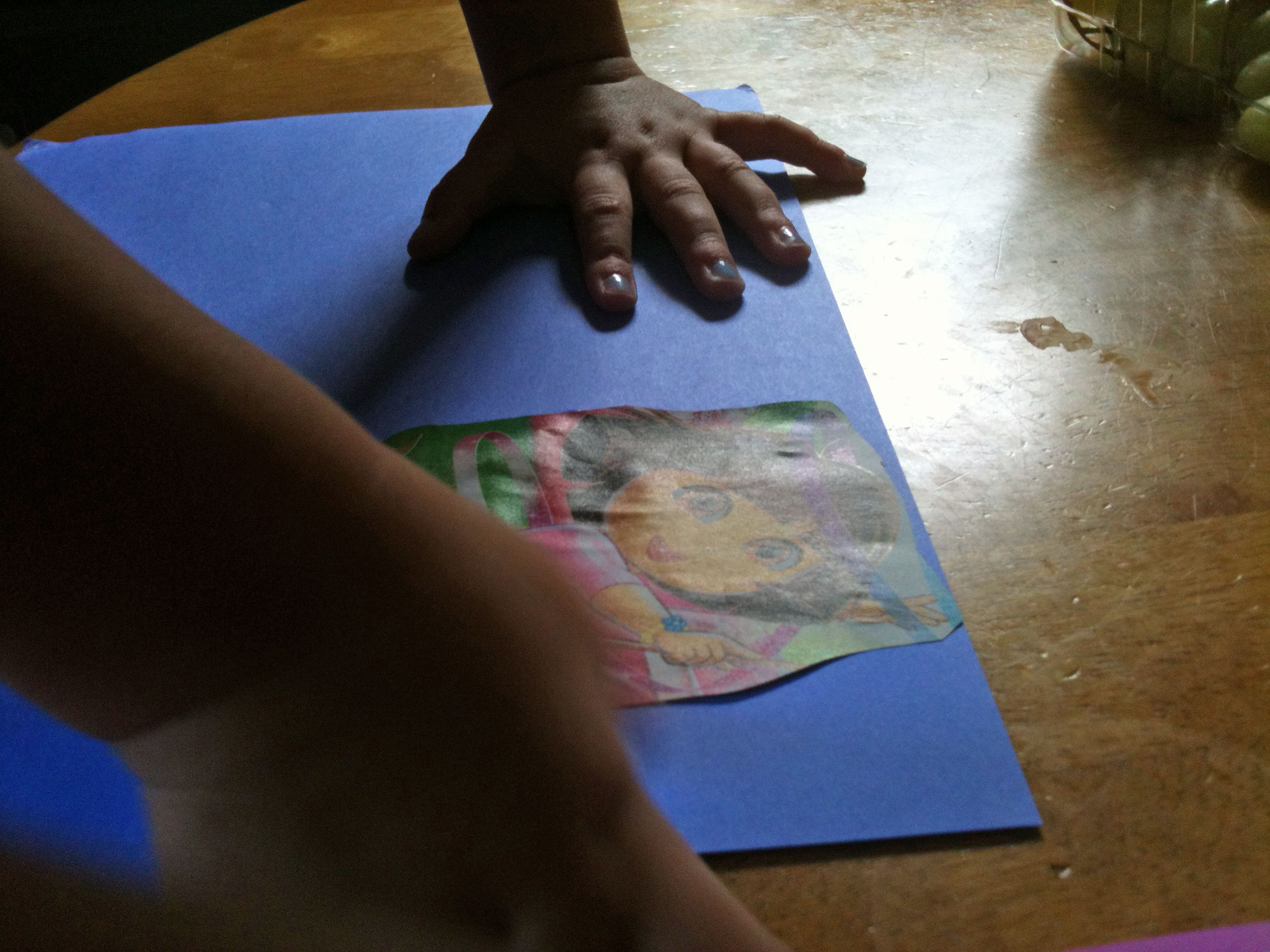 We decided to make some back to school calendars for each of the kids to keep track of school schedules. This way, they will know by looking if they have art, gym, music or library (or something special!) and know what to pack or wear. It'll help them learn to be responsible and also let me remind them of things less often, because I can direct them to their calendar.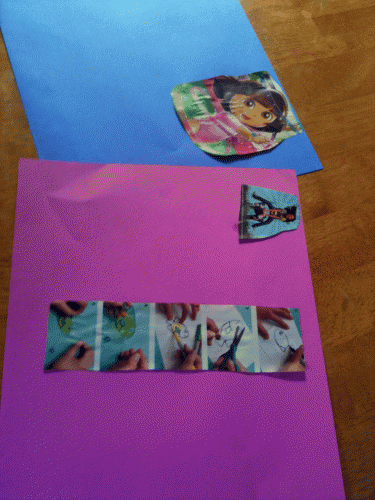 You'll want some glue, scissors, and either magazines to cut up or crayons/markers to draw with. Since I'm not exactly an artist, and my kids have a deep love for scissors and glue, we grabbed some old magazines and set out to look for images to represent going to Art, Gym and the Library.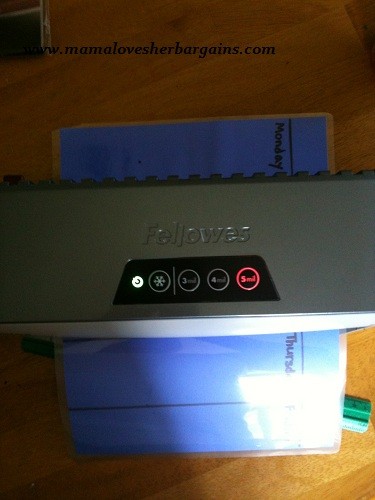 Once the images are cut out or drawn, you can simple tape or glue them onto the day of the week your child has the activity. I again chose to laminate ours (it's a toy for me, I won't lie!) and we just used a dab of glue to get the activities onto the calendar.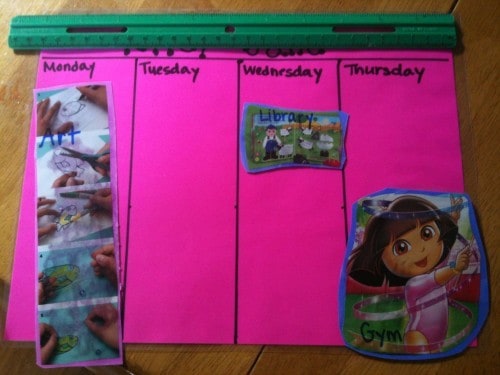 You can do this kind of calendar for chores, for all 7 days of the week and more- it's such a simple, fun project and the kids love helping…it's also a great way to teach them about being organized and working on fine motor skills with cutting, gluing, etc. Plus, the kids are really enjoying seeing what they will be doing at school each day…and getting more and more excited to meet their teachers and check out their classrooms in a few weeks.
Making the calendars was quite simple- sheets of AstroBrights paper (each of my kids chose a different color, of course). Write the kids' names across the top and draw lines for each day they have school. I laminated them (which is not necessary but I figured since I have one, I might as well use it, and this way their calendars will last longer)
.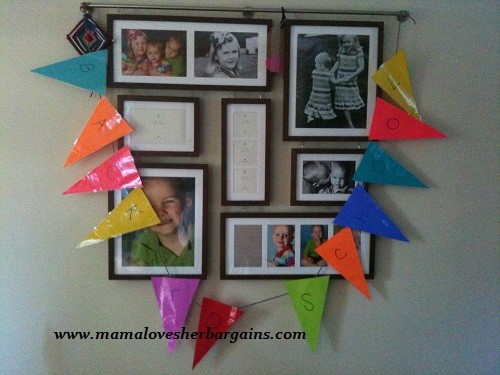 There's also a cute back to school banner we did- so simple and easy, but I love the fun, bright colors! This is SUPER simple- cut paper into triangles, and put one letter from each word you want to have the banner say onto each triangle. I laminated mine again but you don't have to. I like to let the kids do a lot so mine aren't fancy but you can have a LOT of fun and do some really neat stuff with printed papers, layering, fancy edged scissors, fabrics, etc.
We also started to make first week of school name tags for each of the kids, which I am laminating and putting on a lanyard- but since they have my kids' real names and personal school info, those won't be posted here. Using the AstroBrights paper for these gives me assurance that should one of my kids be separated from their teacher, the information to help them find their classroom and teacher will be easy for someone to find. The big kids' tags can't be laminated until I know what bus they will ride on.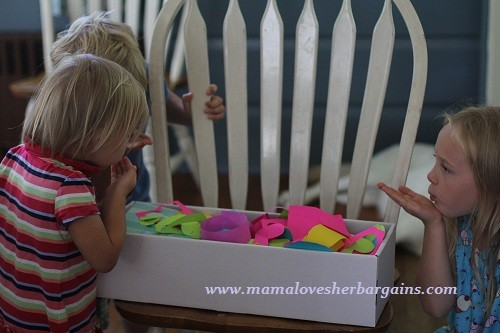 We did one last "craft" with the AstroBrights. American Girl sent us one of their wigless dolls, and while we love her and would love to keep her, we also learned of a little girl named Abby who lost her hair to cancer treatments and knew in our hearts that she'd be the perfect "mom" for the doll…so we filled the box surrounding the doll with hugs, kisses and prayers made from AstroBrights papers and sent it on its way. She will be receiving her box any day now and I can't wait to see a photo of her with her new doll that looks just like her!
What are your favorite back to school crafts with the kids? I think we're going to make a countdown to school chain tomorrow!