Thank you to Ubisoft for sponsoring this post. Please click here to learn more about Ubisoft. I was selected for this opportunity as a member of Clever Girls Collective. #UbiChamps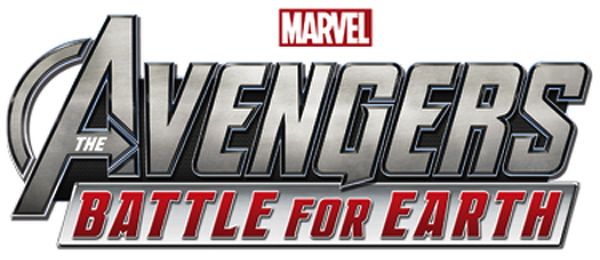 I am NOT one for action games.  Give me a cute little game to play and I'm happy.  Seriously.  The kids' games are my cup of tea.  It's kind of the same with movies.  Or word games. I love those. But when The Avengers came out last spring…I insisted we not only get a (rare occasion) babysitter but dragged my husband to see the movie at the theater (even more rare).  So I suppose it didn't really surprise me that when the Marvel Avengers: Battle for Earth game was released by Ubisoft that I'd be very interested in playing it.
I don't know why but I love the Avengers.  Perhaps it's the old school way of thinking, about good vs. evil and the superheros saving the world.  Maybe it's how the uniforms fit.  Maybe both.  Maybe I'm a closet action-movie lover. I don't know. But I do know that it's kind of been a blast to play this game with my husband– a totally new way for us to spend time together, stress free. I like it.  I can't say I play video games all of the time, but I love this one.  Cool animation, great graphics, superb quality, and oh so much action.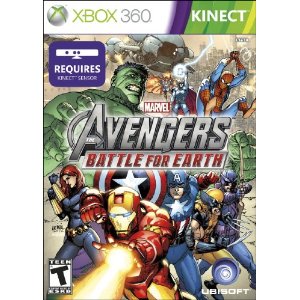 When you start this game, you have to choose between the 20 characters available.  One of the best things about this game is that it isn't "just" the Avengers from recent times- it's lots of Avengers.  It's like old school comic book Avenger characters, and you team up with other players to battle the Skrulls.  Choosing which Avenger is the tough thing- I usually try to go with Thor because, well, it's fun to hit things with a giant hammer (although doing it without actually USING a hammer isn't *quite* the same).  But I think I'll be checking out some of the others as well.  Especially Hulk.  He's my all time favorite super hero. Hulk SMASH!
This is a battle game, and one that we're not having the kids play (yet) because at 7, 5 and 3 they are simply too little for it.  It's a Teen rated game and I think that rating is spot on. In my book, it's ok for the parents to have stuff of their own.  Mommy loves Avengers.  It's ok.  Mommy doesn't always  have to share, right?
If you like the Avengers, you're going to love this game.  And, even if you don't, you may like it anyway.  It's fun and it's Kinect so it's getting you moving.  That's never a bad thing.  Movement=good. Couch potato= not so good.
Marvel Avengers Battle for Earth is available at Amazon.com, BestBuy.com and other retailers.
What are your favorite Kinect games?  Do you play Avengers?