One of my favorite past-times has always been reading books.  This month, McDonald's restaurants are dedicating  the month of  November to making reading "happier" in Happy Meals and including a children's book in each Happy Meal.  There are 5 books to choose from and I have to tell you, I'm really happy about this new promotion from McDonald's! Kids love getting a treat with their food, and this is a wonderful way to encourage kids (and parents) to read!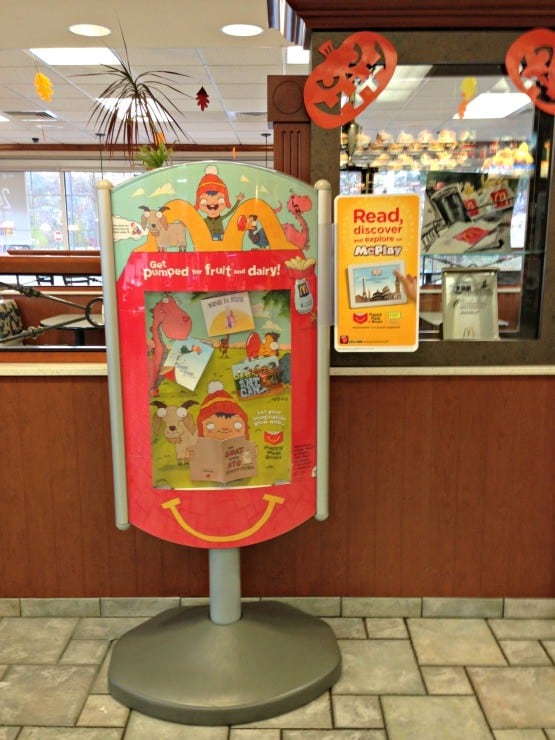 We visited a local McDonald's restaurant over the weekend after my daughter's soccer jamboree. It was kind of an early dinner for us, and we don't often eat at fast food restaurants, but given that I was flying to Seattle very late that night/early the next morning and we'd had a super busy week, my husband and I decided that we'd stop on the way home from the Jamboree, surprise the kids with Happy Meals for dinner, and then head home for a family movie night.  This gave me more time to just chill and hang with the kids and no one had to cook nor clean up from dinner. The kids were so excited to get chocolate milk to drink AND new books!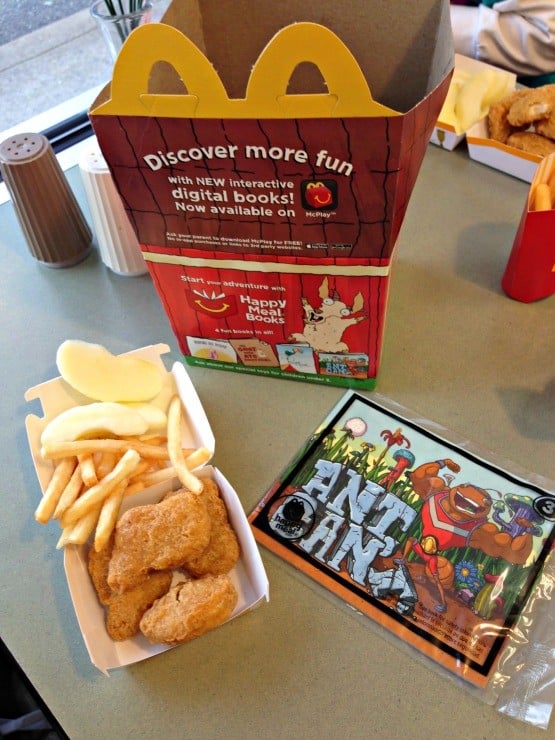 We hit the jackpot with our books- we managed to get 3 different books in 3 Happy Meals- which meant 3 new books for the kids to enjoy!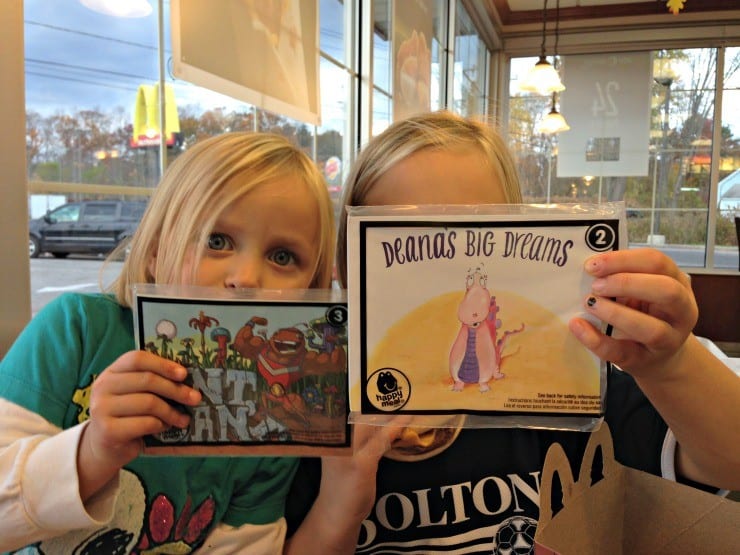 Big sister read to little sister, who is trying hard to read on her own but not quite there yet. The hands-down favorite book was The Goat Who Ate Everything- we all found it to be funny and even the book looks like the goat took a bite from it!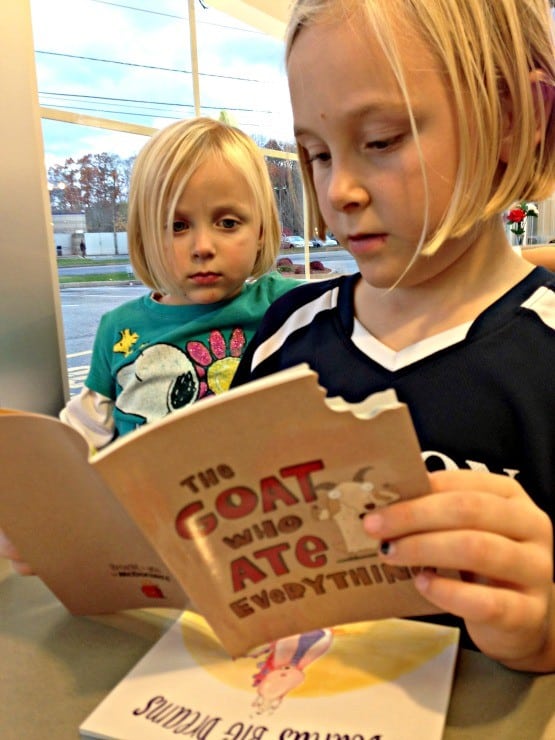 Their brother was pretty happy to find another book he could successfully read on his own without help from mom or dad or big sister!  His book had pizza in it, his favorite food, so he was a pretty happy little guy.
I'm Lovin' It ®
Are you going to go get one of the Happy Meals with books in them this month?  What is YOUR favorite children's book? 
Disclosure: Compensation was provided by McDonald's via Glam Media.  The opinions expressed herein are those of the author and are not indicative of the opinions or positions of McDonald's.