These cute melted snowman cookies are so fun to make and will bring a smile to the face of everyone who sees them.  A simple sugar cookie recipe that is delicious iced or just as they are- ask my hubby he starts grabbing them as soon as they come out of the oven.  A few simple supplies will have you creating these fun and whimsical sugar cookies in no time.  They would make a perfect treat for your child's class party this season.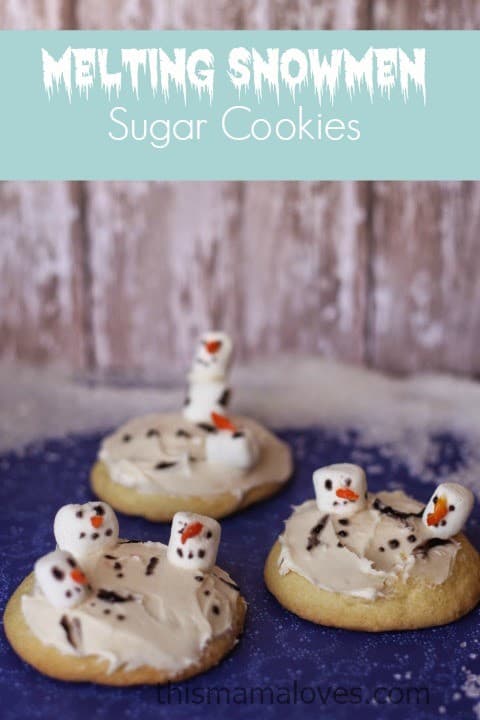 Melted Snowman Sugar Cookies
Ingredients:
2 3/4  cups all-purpose flour
1 1/2 cups granulated sugar
1 egg
2 sticks of butter, softened
1 tsp. baking soda
1/2 tsp. baking powder
1 1/2 tsp. vanilla extract
1/4 tsp. salt
Top:
white frosting
mini marshmallows
black gel icing
candy corn or orange slice candy
Directions:
Preheat oven to 375
Line baking sheet with parchment paper or a silpat mat.
In a large bowl beat sugar and butter until creamy.
Mix in eggs and vanilla.
In a separate bowl combine flour, baking soda, baking powder, and salt.
Gradually add dry ingredients to wet just until combined.
Roll dough into balls about 1″ in diameter
Place on prepared cookie sheet 2″ apart, flatten slightly with your hand.
Bake for 8-10 minutes until edges are golden brown.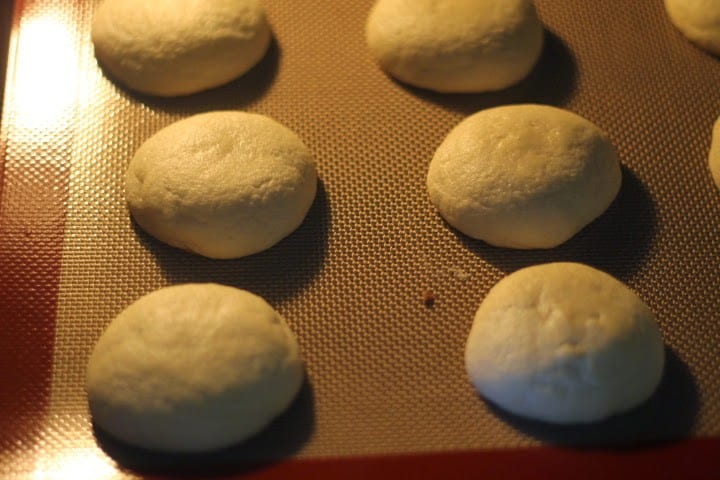 Remove from oven and allow cookies to cool completely before decorating.
Spread icing to cover top of cookie completely.
Press in a mini marshmallow for every snowman you want to have.
Scrape off slivers of candy corn or orange slice candy, add a dot of frosting to nose and press into marshmallow gently.
Use a small tip black gel writer to add details like eyes, a mouth, buttons, and arms.