This SING Movie Night & Edible SING Microphone cupcakes post is in partnership with Universal Pictures Home Entertainment.
SING Special Edition is now available on Blu-ray & DVD and my family was finally able to sit down and watch it together! After listening to the official SING soundtrack over the last few weeks months I was totally ready to SING my heart out while watching the movie from the comfort of our living room! This is a perfect movie for family night- funny, heartwarming, AMAZING music and such a fabulous cast!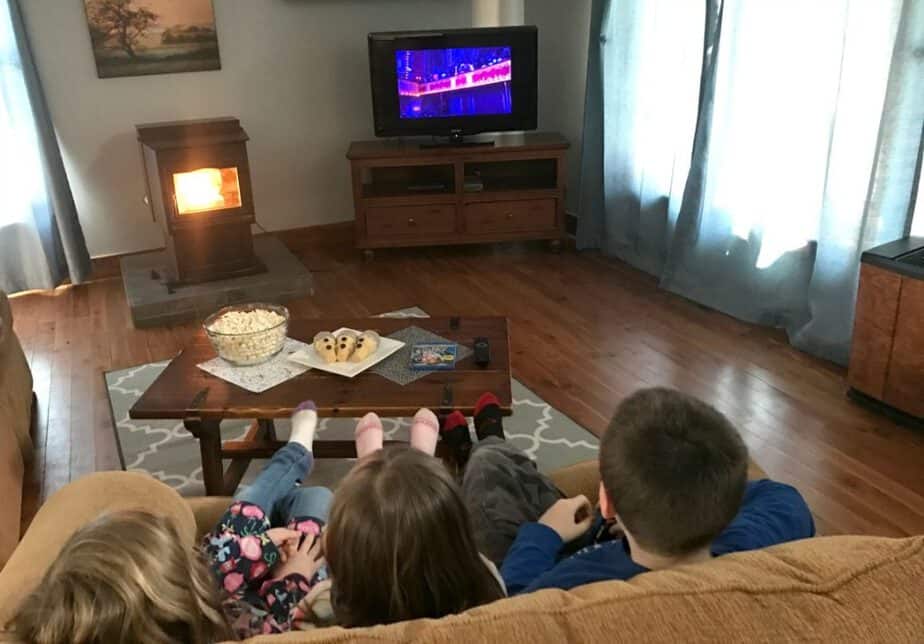 When I sat down to plan out our movie night I wanted some awesome treats that were SING related. My mind immediately went to MICROPHONES. What better way to have an official SING family movie night than with edible microphone treats. Everyone would each get their own SING microphone to happily munch on while watching the movie.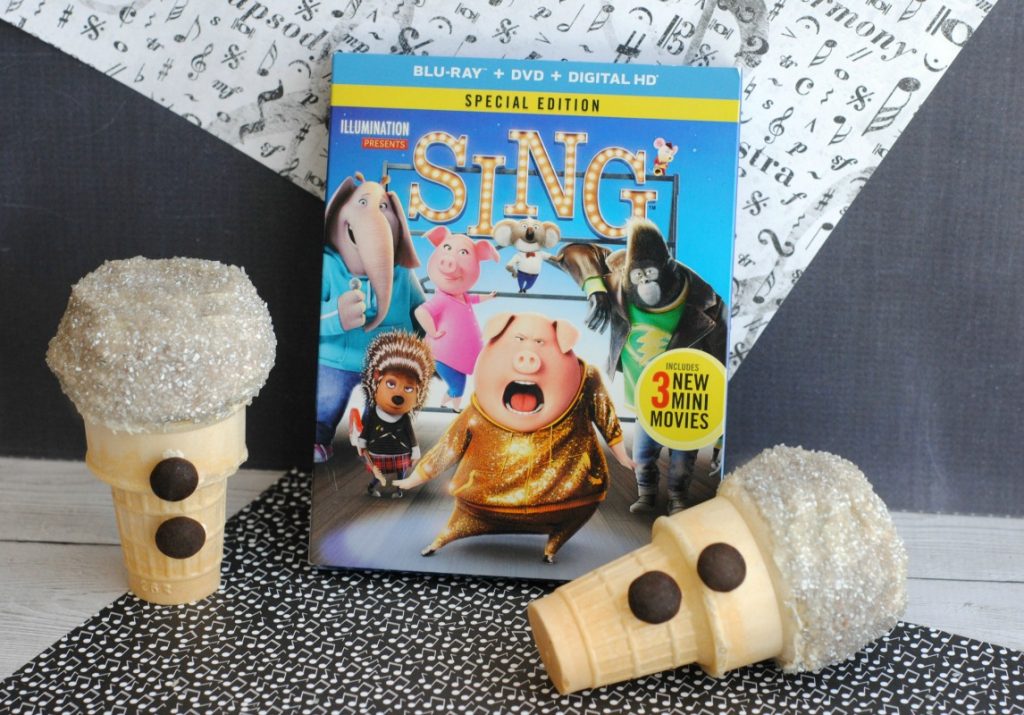 SING Microphone Cupcakes Recipe
Ingredients
1 box of white cake mix + ingredients for box cupcakes
18 ice cream cones- make sure you don't get the sugar cones that are pointed on the bottom!
white frosting, any brand
silver sprinkles
brown or black M&M's
Directions
Preheat the oven to 350 degrees and spray a 12 count muffin tin AND a 12 count mini muffin tin with non-stick cooking spray.
Follow the cake mix directions to make cupcakes and bake as directed on the side of the box. *I baked the mini cupcakes for about 10-11 minutes.
Remove the cupcakes from the oven and let them cool.
Take one ice cream cone and smoosh a mini cupcake inside (see photo).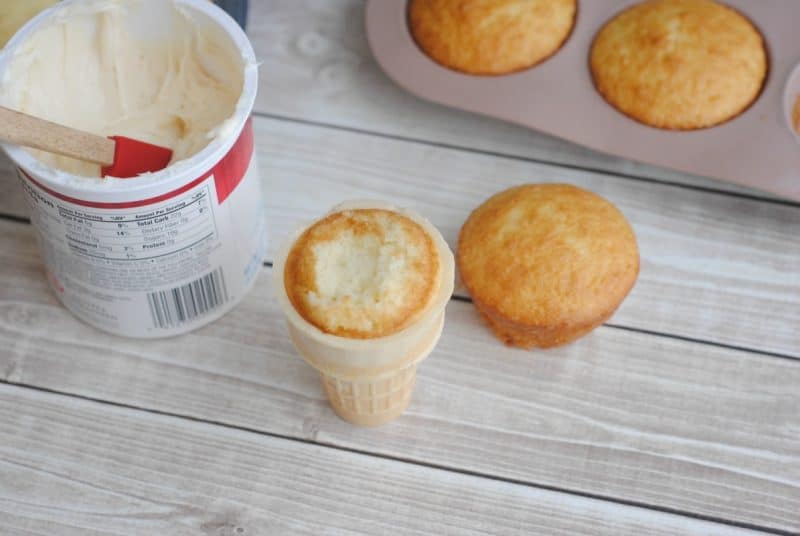 Generously frost the top (see photo).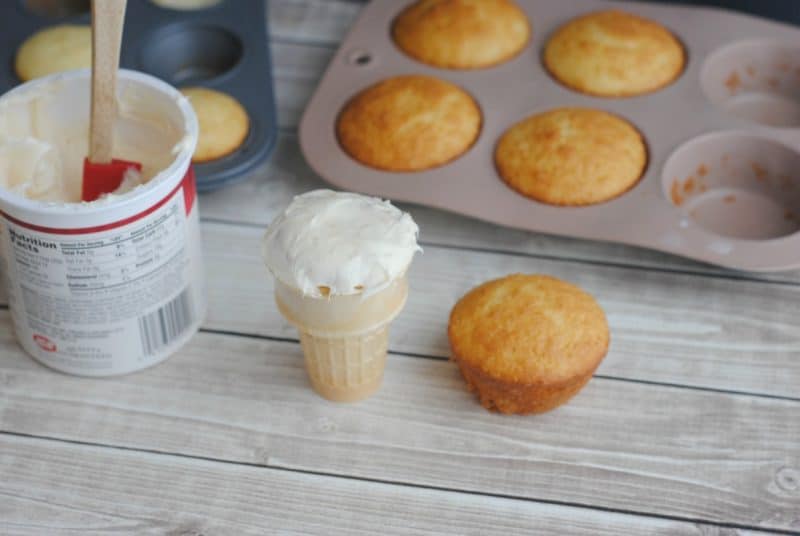 Place a regular size cupcake upside down, on top (see photo).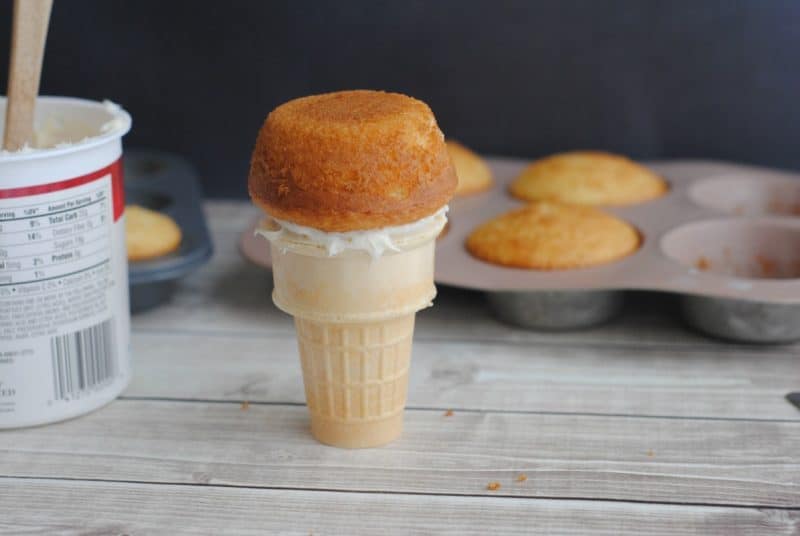 Set aside and repeat with the desired amount of microphones.
Once all the microphones are put together, place them in the fridge for 30 minutes to allow the frosting to set.

Remove the microphones from the fridge a few at a time and generously frost each upside down cupcake with white frosting then roll in silver sprinkles and return to the fridge.

Repeat this process until all your microphones are silver.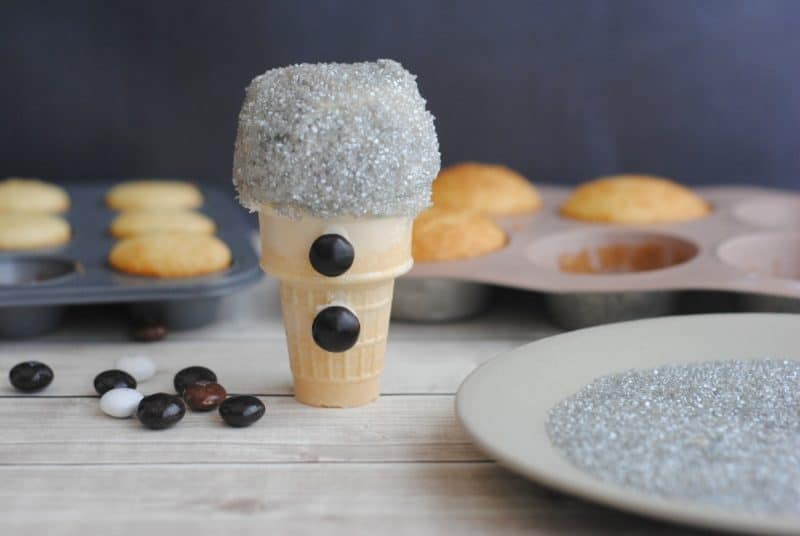 Take 1-2 M&M's and place a small dab of frosting on the 'M' and stick it on the side of the ice cream cone.
Place back in the fridge to set and repeat with all the microphones.
Because the frosting will melt, I suggest keeping the microphones in a cool spot or the fridge until you are ready to serve them.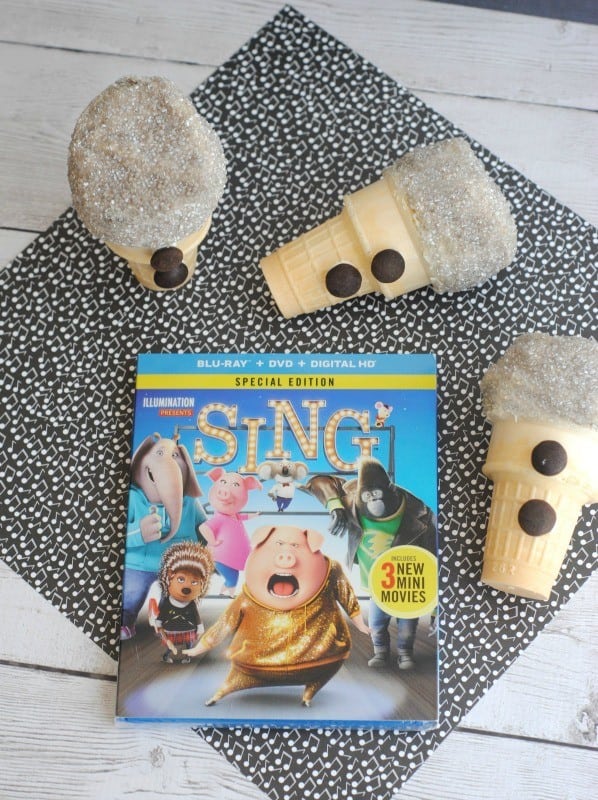 Pick up a copy of the SING Special Edition Blu-ray in stores for your next family movie night. The Special Edition includes 60-minutes of bonus content and will incorporate three all-new entertaining mini movies featuring the cast from SING as well as an exclusive Tori Kelly music video and a variety of musical extras.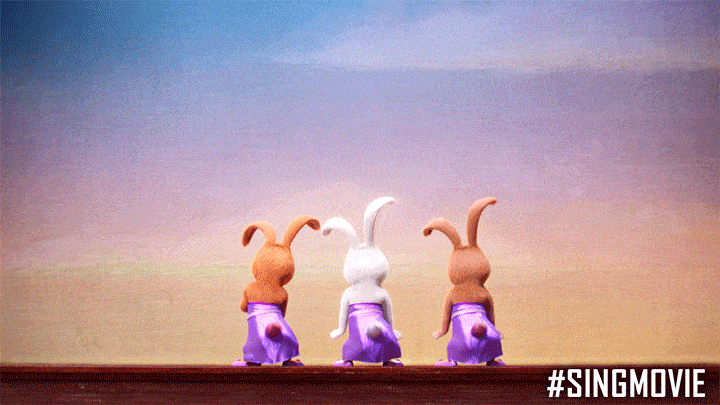 The Golden Globe nominee for Best Animated Feature and Best Original Song, SING features more than 65 hit songs including 'Faith,' a brand new song by the legendary Stevie Wonder (featuring Ariana Grande), marking his first song for a major film release in 25 years. I LOVE this soundtrack. We listen to it all the time! Meena's Hallelujah is simply wonderful.
FOLLOW @SINGMOVIE ON SOCIAL
Facebook | Twitter | Instagram 
GIVEAWAY SURPRISE! One lucky reader will win a copy of the SING Special Edition Blu-ray! 
[mpprecipe-recipe:2232]