My son has been playing Minecraft for well over a year.  Since he started playing I have felt as if he is often speaking a different language.  I needed help and along came The Minecraft Guide for Parents, Down-To-Earth Advice for Parents of Children Playing Minecraft from Peachpit Press written by Cori Dusmann.  The day it arrived I dove right in and  it quickly gave me the confidence to start playing alongside my son.  We logged on to the Rawcritics server and were able to play alongside the author!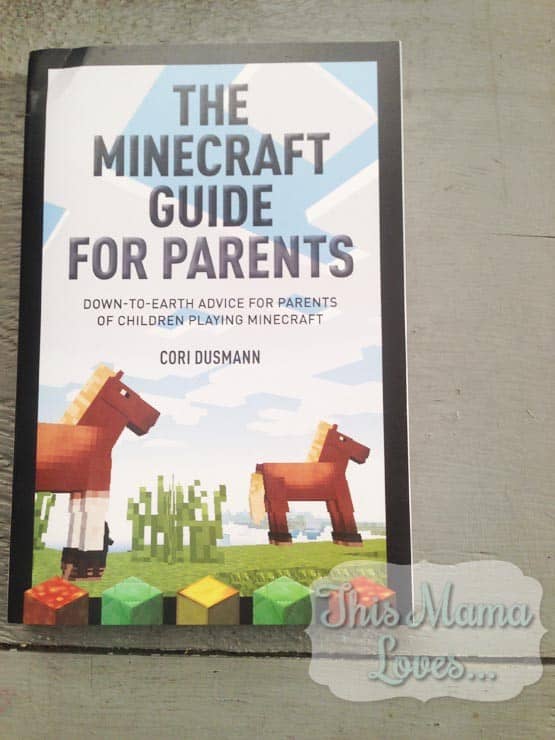 From The Author
Over the past few years, a small independent video game has been capturing the hearts of players young and old. What started as a relatively basic, open ended program has grown into a complex, constantly evolving game that is infinitely adaptable, and as many parents, myself included, can attest, rather addictive.
My son Xander, now 14, introduced me to Minecraft back in its early, pre-release alpha test days, when he was 11. I'm a gamer myself, but I was skeptical about this new game that he was so excited about. The pixilated building block squares that formed the game, from the landscape right down to the sheep and pigs, seemed simplistic and unexciting, to say the least. But the early release was low cost, and seemed popular right from the start, so after we both did some research, Xander had his own account. It didn't take long for both of us to see the creative potential in the game, as well as the challenges of obtaining, creating and managing resources — the mining and crafting indicated in the game title, as well as the farming, building, exploring and other activities that were necessary for survival.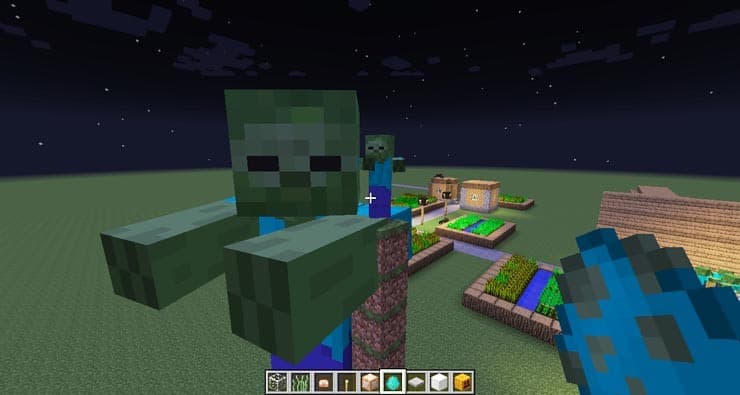 From The Publisher
Is Minecraft a game? A computerized construction toy? This book helps you to understand exactly what Minecraft is, why kids love it, and why it may offer much more than what you've come to expect from a game. The Minecraft Guide for Parents is written for parents, caregivers, educators, and anyone else who has kids swept up in the Minecraft phenomenon.
This handbook explains how to install, set up, and play the game, so that even adults with minimum computer literacy can step in and help their children—and even play alongside them. Moving beyond the basics, this practical guide explores larger questions such as online safety, be it playing in multiplayer worlds or posting on forums or YouTube. It also examines the social and academic advantages to be found in Minecraft and offers realistic solutions to challenges such as time management and conflicts over computer use.
With a simple, friendly, and open style, The Minecraft Guide for Parents is inviting and accessible to all, regardless of computer or gaming skills, and offers practical help and new ways to connect with children who play this exciting and creative game. You'll learn to:
Make playing Minecraft a rewarding experience for your kids—and the entire family.
Set limits and ensure the computer doesn't become a source of conflict.
Take advantage of the social aspects of Minecraft and keep your kids safe online.
Gather supplies, craft items, and build structures.
Avoid monsters—or remove them from the game altogether.
Table Of Contents
Let's Talk About Minecraft
Basics of the game
Introduction to types of worlds
Making Minecraft Fit Your Family
Online Safety Resources
Basic Game Play
Digging Deeper: Technical Specifics
Playing the Game: Beyond the Basics
See What I Made? : Sharing with the Outside World
The Bigger Picture
Appendix
Glossary
Index
Why I Love This Book
This book helped to demystify the world of Minecraft for me.  It explains what Minecraft is, how to play it and how to keep your child safe while playing online.  It truly leaves no stone, or should I say block, unturned.  It explains building, mobs, servers, creepers, skins and more.  It gives parents the knowledge they need to communicate with their Minecraft addicted child.  As an educator, it has also helped me in the classroom.  Minecraft is not just a fad, it is here to stay for a long time and my students all know about it or play.
So, go on on order your copy of The Minecraft Guide for Parents, Down-To-Earth Advice for Parents of Children Playing Minecraft or enter below for a chance to win one of 3 copies provided by PeachPit Press.
A copy of this book was provided to facilitate the review. All opinions are my own.