Inspired by my friend Gayle, who was the first person I truly knew who was going meatless, I'm making my own Meatless Monday recipe today.  It's Monday, we have a busy week ahead, and I like to make sure that my whole family gets out the door with a great start…. specifically, a great breakfast.  I'm big on high protein breakfasts and this Vegetarian Bagel Sandwich Recipe is pretty quick, easy, and high in protein but lower in calories than other breakfast sandwiches I've made.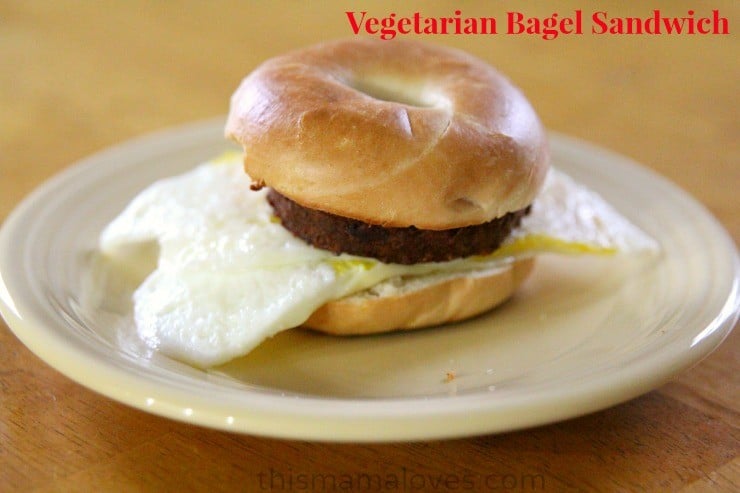 Ingredients:
MorningStar Farms® Maple Flavored Veggie Sausage Patties, cooked as directed (I threw these in the oven for 10 minutes while I was getting my other ingredients out and making lunches)
Mini Bagel, whole grain (You could totally use English Muffins as well), lightly toasted
1 slice cheese (your choice, I opt for light American)
1 egg, cooked to your liking (I like my eggs a few moments past rubbery)
Pepper and/or hot sauce to taste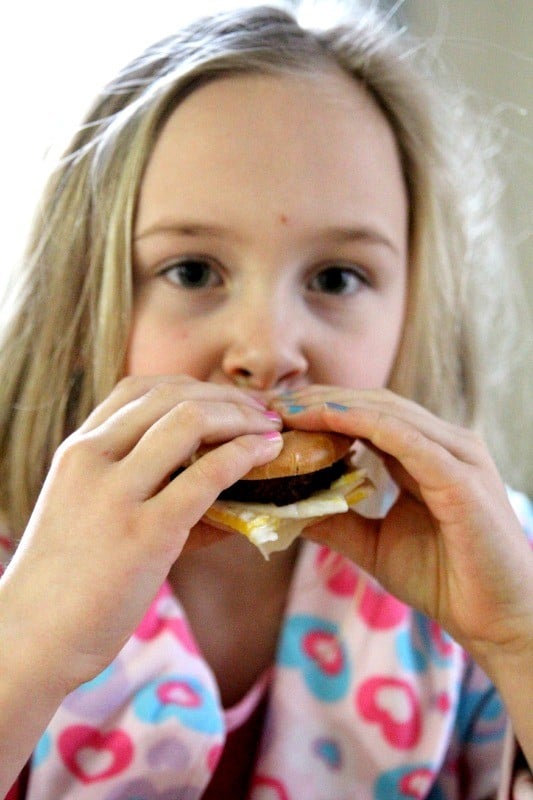 Directions:
Oven to 350, cook your sausage patties f0r 10-12 minutes
While patties are cooking, cook your egg to your liking, toast your mini bagel(s)
After bagel is done toasting, put a slice of cheese atop one half, cover with the cooked egg, and add cooked sausage patty. Season to taste with pepper and hot sauce, if desired.  Top with other half of bagel.
Enjoy.
Easy, full of protein, and low in fat. Serve with some sliced fruit!
Find your fresh take on eating well. Browse hundreds of meat-free recipes at MorningStarFarms.com.
What's your favorite breakfast food?
Compensation was provided by Kellogg's MorningStar via Glam Media.  The opinions expressed herein are those of the author and are not indicative of the opinions or positions of Kellogg's MorningStar.