This is a sponsored post about modern banking written by me on behalf of Capital One.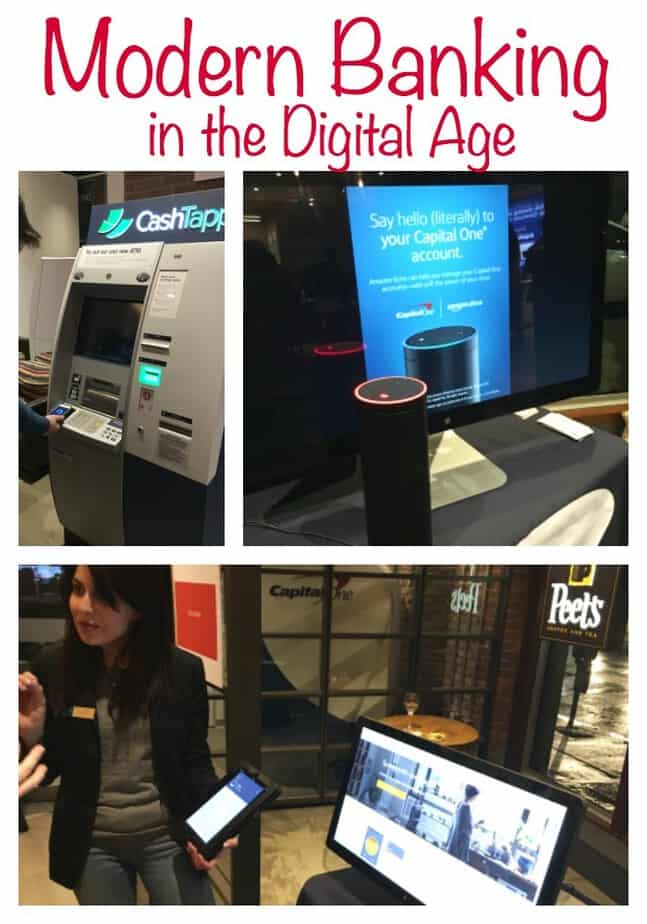 Last week, I was invited to attend a panel discussion, in celebration of Giving Tuesday, which was part of the Capital One's recurring #CapXTalk panel series. I headed up to Boston with a blog pal and had a chance to sit in on this live-streamed panel and learned a whole lot about Capital One, The Red Sox Foundation and Harpoon Brewery in the process.  and will explore and celebrate the unique ways businesses are giving back to their communities and improving lives.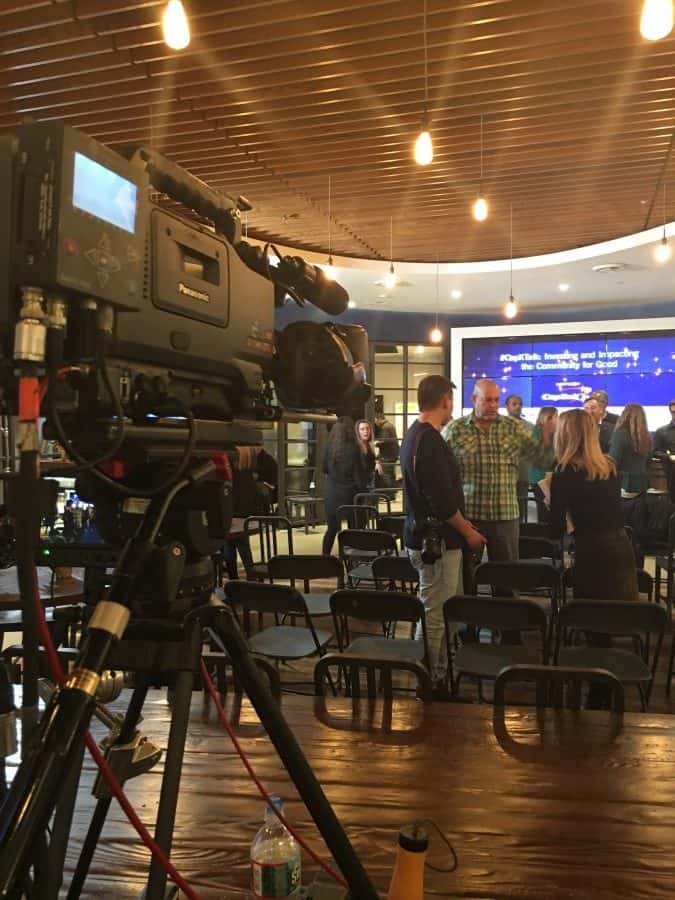 Capital One started this recurring panel series earlier this year and has since covered everything from personal finance to innovation and small business. This latest topic aligns with the Capital One's commitment to investing for good. In Boston specifically, the brand has partnered with charitable organizations like Boston Cares and also launched the Give Back campaign, which empowers and funds Capital One associates to support local causes of their choice. Hearing about how Capital One, Harpoon and my beloved Red Sox give back was just a refreshing experience!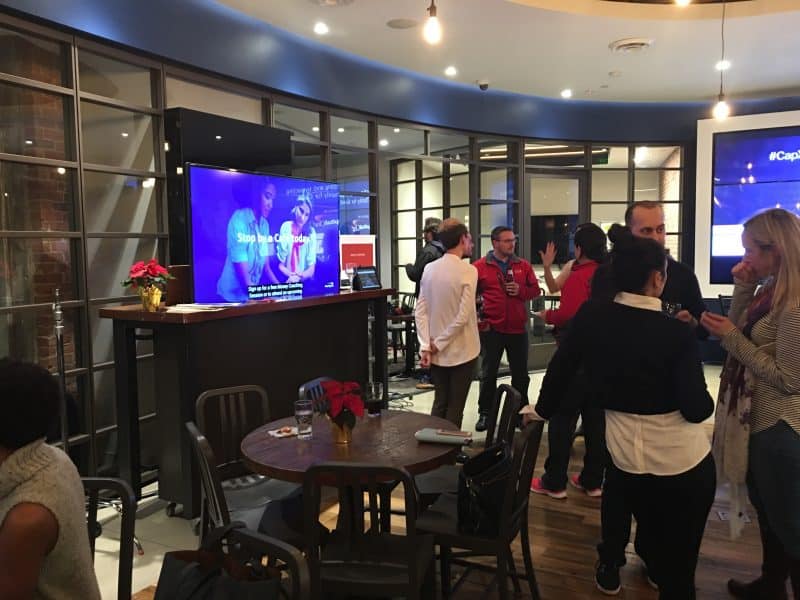 It was really quite interesting to hear how a huge corporation down to a smaller brewery are able to make an impact on their communities near and far. Capital One has partnered with charitable organizations like Boston Cares, ABCD and Junior Achievement, just in the Boston area, and also launched the Give Back campaign, which empowers and funds Capital One associates to support local causes of their choice.You can watch the #CapXTalk panels in real-time or any time afterwards at capxtalk.fora.tv.
The panel was in the Capital One Café on Boylston Street in Boston- a whole new banking concept Capital One brought to Boston 2+ years ago (presently up to five Café locations across the city). They just announced they will be expanding their Boston presence, opening locations in Hingham, Lynnfield and the Seaport in the coming months. The Capital One Cafes are the most exciting bank branch you'll walk into, I think. It's like a coffee shop where you'd imagine a show like Friends to take place, with the coffee bar, snacks and sandwiches, but instead of wait staff serving drinks, there are Ambassadors who are on site to help assist you with your banking needs.  All banking needs, from personal savings to credit checks, business banking, credit cards and more. There are all kinds of seating areas at these cafes, and a few meeting rooms for events and more private conversations.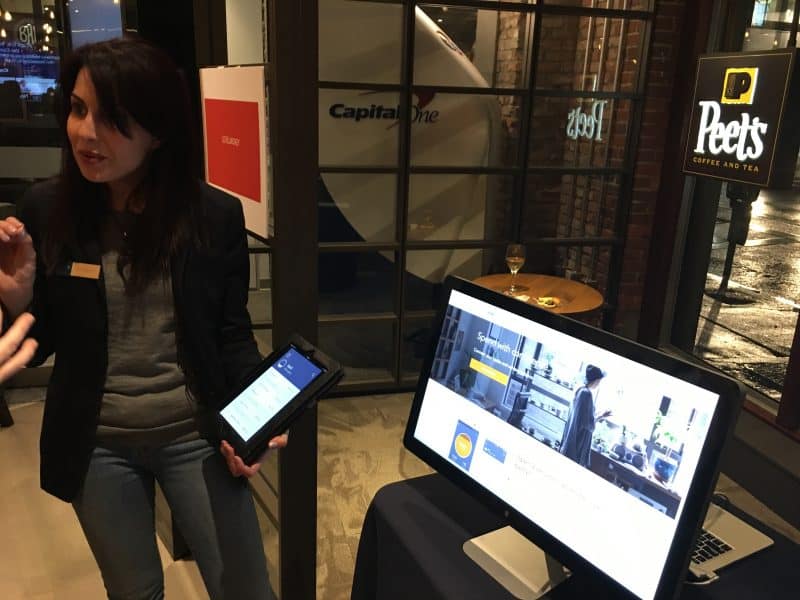 Within the Cafés, Capital One is also piloting an exciting first-to-industry series of supper club-style money workshops and offering 1:1 money coaching sessions, which are designed to help people reshape their perspectives about their relationship with money. It's free for everyone and super easy to schedule a session in our Harvard Square Café. I was able to chat with one of the coaches, and asked if this was a one shot coaching session- she explained to me that no, the coaches actually encourage folks to come back so that they can help implement plans and make changes.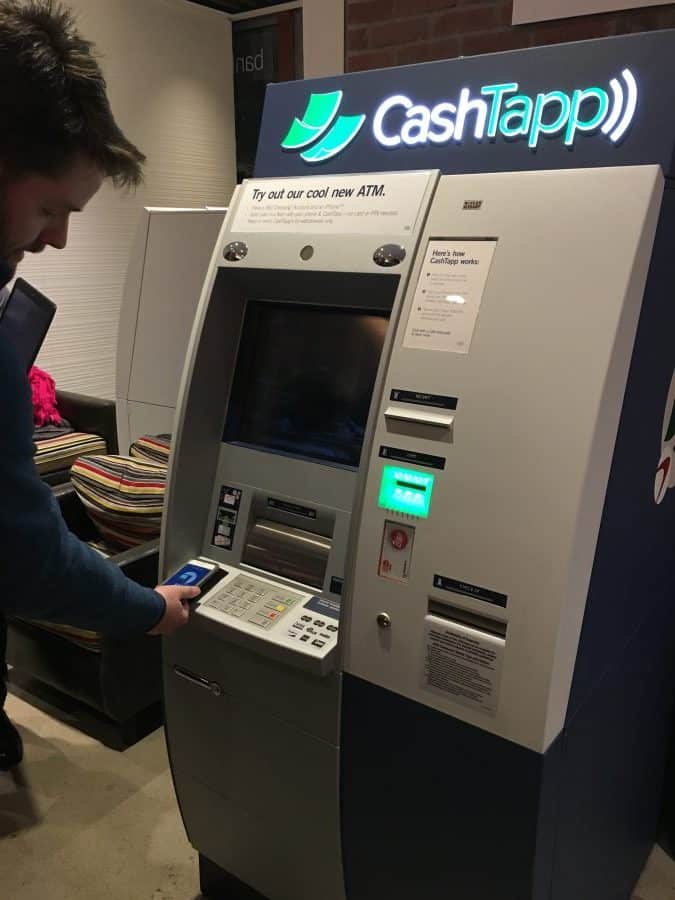 There's even an ATM available at the Boylston Street location, and another in San Francisco, that offer consumers a way to bank from their phone and take money out of that ATM without touching the machine itself, except to remove the cash. It's called CashTapp and I can't wait to see it in more locations. It's not just about being able to use a mobile device to bank- this lets you keep your info private, and for those who may be in a wheelchair or shorter in stature, being able to not have to stretch or reach to press buttons on the machine is HUGE. The app for the CashTapp will also tell you when a CashTapp machine is close to you, so if you know you need some cash but don't want to pay ATM fees (because who likes to throw $2-5 away just to access your own money)?– well, it'll alert you when there's a machine nearby.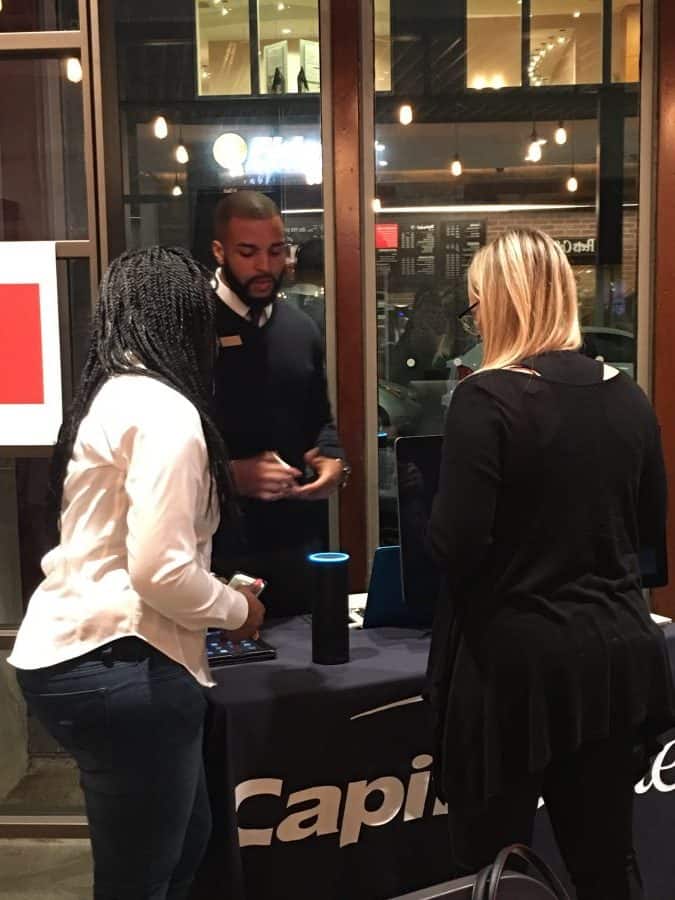 I will be perfectly honest and admit I haven't- or rather, hadn't- given much thought to ways to modernize banking. Now that I've experienced the reimagined bank branch at the Capital One Cafe, I have given it more thought.  I've even decided that we need the Amazon Echo because then, when I'm elbow deep in making dinner or dish water and have a moment of "OMG did I send the mortgage payment already" I can just ask Alexa to give me the last few transactions and have peace of mind…and not end up burning dinner because I got distracted while logging into my laptop and then the bank site and the bill pay…. Having a bank that understands today's digital world and wants to support consumers' relationships with their money- well, that just seems totally logical, doesn't it?
This is a sponsored post written by me on behalf of Capital One.