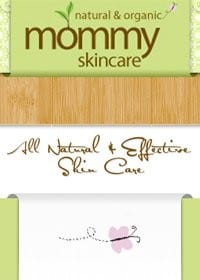 The folks at Mommy Skincare were generous enough to send me their Complete Mommy Skincare System for review.  This great skincare system was specially designed for moms's with all natural and organic ingredients.  It is gentle, yet effective and cleansing, toning and moisturizing the skin.  The skincare system includes the following:
Stretch Mark Cream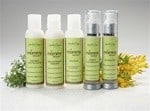 Green Tea Cleanser
Citrus Toner
Hibiscus Antioxidant Moisturizer
Lightening Cream
I have been using this system for nearly a week now and I am hooked!  The five part system may seem daunting and time consuming at first glance, but really just takes seconds each morning and evening.  The results are fantastic.  I particularly enjoy the cleanser, which is really effective but doesn't dry out my skin.  I follow that with the citrus toner, which is cool and refreshing in this hot summer weather.  Next, is the lightening cream, for those with the mask of pregnancy (I am using mine to lighten up my summer freckles!), and then the moisturizer.  I really enjoyed the moisturizer, it worked great.  The lotion itself has a really light and pleasant fragrance, it is not too heavy or greasy either.  It worked great for me as a light summertime moisturizer.  I would definitely recommend this product to any mom who is looking for a natural and organic skincare system.  Not only was this system effective, but it provided a great base for my cosmetics.  I found that my foundation went on more smoothly and evenly after doing this skincare routine in the morning. 
All Mommy Skincare products are:  Paraben free,  Free of animal testing, Artificial fragrance free,  Artificial coloring free,  Petroleum free
You can purchase the complete Mommy Skincare System on their website, or purchase items individually.  All purchases over $50 ship for free!  This would make a great gift item for any new mom!
I received  a sample of this item for review purposes.  All opinions expressed are my own.