When I found out I was expecting my first baby, my husband and I sat down to talk about finances. I worked in an industry with long hours and minimal pay. We added up the costs of child care and work related expenses and deducted them from my take home pay. The end result was paltry at best, so we decided it would work best if I stayed home and raised our growing family. Add two more kids to the mix since then and you have a family who feels strongly that we made the right decision. Because we were a one income family, we had to set a budget and stick to any money savings tips for families we could find. 
Here are the top money saving tips for families I go by: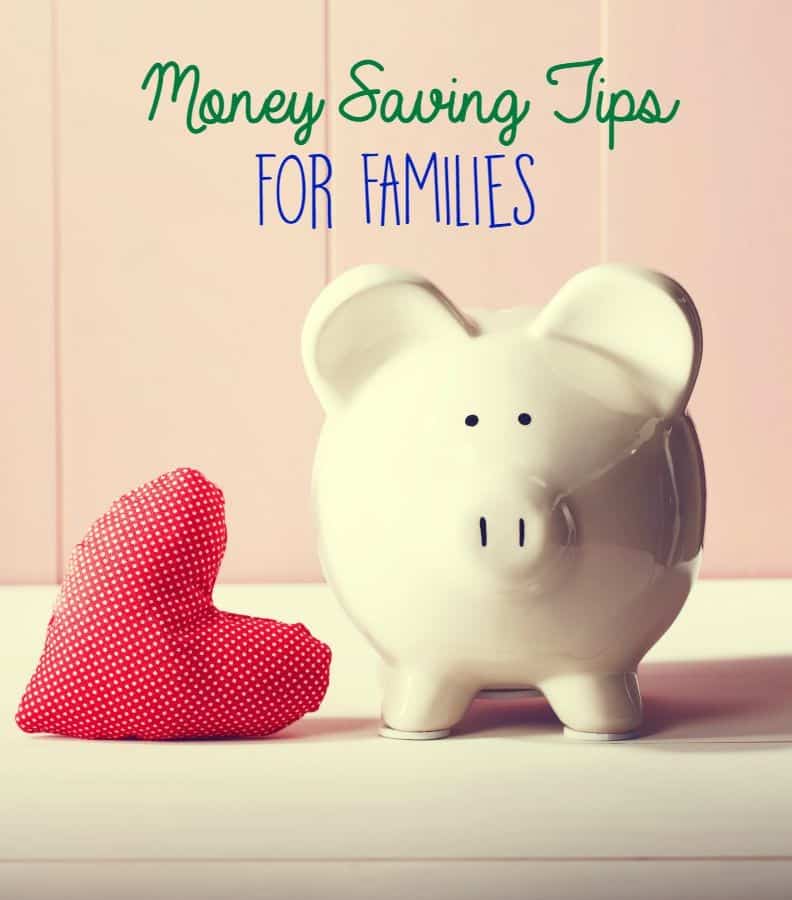 Menu Planning:

 
Top financial experts recommend you plan your menu at least a week in advance. Once you plan your menu for the week, grocery shop (using coupons when possible) and cook ahead what you can (time saver.) This also should stop you from throwing away spoiled food as you are only buying a week at a time and should be cooking everything you buy. Keep eating out for special occasions like a birthday, anniversary, graduation, etc.
Spending:

 
Once you set your budget, leave your credit cards behind. One cool suggestion I read was to have a pre-paid Visa for each area (clothing, food, entertainment, etc.) This allows you to have the convenience of paying with a card without the high interest and fees associated with credit cards or banks. 
Utilities:
Unplug what you are not using as it is wasting energy if it is plugged in. In the summer, set the thermostat at 72 and in the winter, at 69. Even one degree up or down can cost you on your utility bill. Change your shower head to a low flow model and you will save on your waste water bill. If you have a high cellphone plan, switch to a no contract or pay as you go. If you can cut the cable by setting up a digital TV antenna, do it!
Savings:
Start saving money now, even if it is only $5. That money will add up over time and when you have any emergency, you will thank yourself! If you can set up an automatic deduction, it makes it less painful to save that money!!
Household Expenses:
Cut back on anything you can to save money. If you have a high cellphone plan, switch to a no contract or pay as you go. We cut the guys' hair at home and save about $35 a month. If you can cut the cable by setting up a digital TV antenna, do it! Buy household products that will save money. For instance, ARM & HAMMER™ plus OxiClean™ Power PAKS, costs 50% less per load than the leading single use laundry detergent brand.  Arm & Hammer™ Plus OxiClean™ Power PAKS are not only affordable, but it is convenient too! All I do is toss one in the washer before I add my clothes and the single use Pak dissolves combining the power of OxiClean™ Stain Fighters and ARM & HAMMER™ Baking Soda. There is no mess, spills or bulky bottles, just an easier, better way to whiten, brighten, and freshen my laundry.
When using Arm & Hammer™ Plus OxiClean™ Power Paks, always remember to keep them out of reach of children, keep the bag closed between uses and store Paks in original container.
This is a sponsored conversation written by me on behalf of Arm & Hammer. The opinions and text are all mine.
0