Coffee Glazed Coffee Cake
There are few things that I love more than coffee. Therefore, anything that has to do with coffee, or better yet can include coffee is going to be a hit in my kitchen.  This coffee cake is made with a Dark Roast coffee inside the batter and in the icing- a double hit of my favorite beverage.  Share this coffee cake at brunch, bring it to the bake sale, or make it a family dessert after supper one night-the coffee flavor is not overwhelming so even the non coffee drinkers love it.  Enjoy it just as it is or top with ice cream (maybe even coffee flavored ice cream?).
The fun thing about this coffee cake is that I can make it with Dunkin Donuts packaged coffees– one of my fave coffee brands. being available in so many flavors and varieties, you can make this same recipe in so many different ways and have a whole lot of fun trying new blends! If you aren't a Dark Roast lover, grab some regular. Or, have a little fun with some Hazelnut or French Vanilla. Get wild with the fun seasonal brews- Pumpkin Spice, anyone?  Use this recipe as an excuse to hang with your friends, enjoy a cuppa Joe, and nosh on some really, really good food.  I'm up for any excuse to hang with my girlfriends! You know how much we love coffee around here-like our Christmas Morning Coffee Drink  (that I love to make when we're expecting a storm, too), Blueberry Coffee Muffins, a coffee rubbed roast– yep, and it's amaaaazing when you try it! Blueberry Sour Cream Coffee Cake isn't made with coffee but it sure goes with a good cup of joe!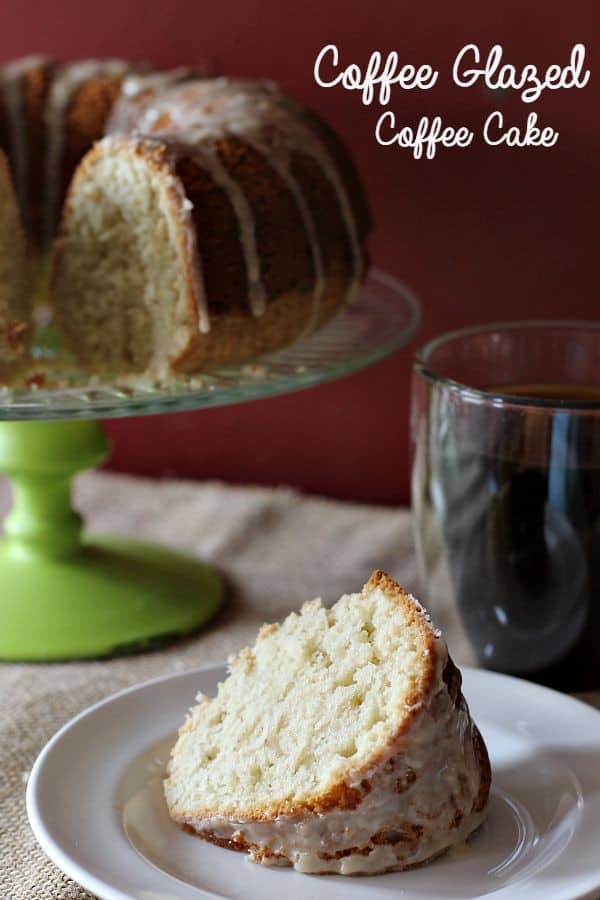 Coffee Glazed Coffee Cake
Ingredients:
Cake
3 cups all purpose flour
1/4 tsp. baking soda
2 cups sugar
1/4 cup coconut oil, melted (or vegetable/canola)
3/4 cup plain yogurt
1/4 cup brewed coffee
1 tsp. vanilla
1/2 stick butter, softened
3 eggs
1/4 tsp. salt
Icing:
1 cup powdered sugar
1- 1 1/2 T. brewed Dunkin Dark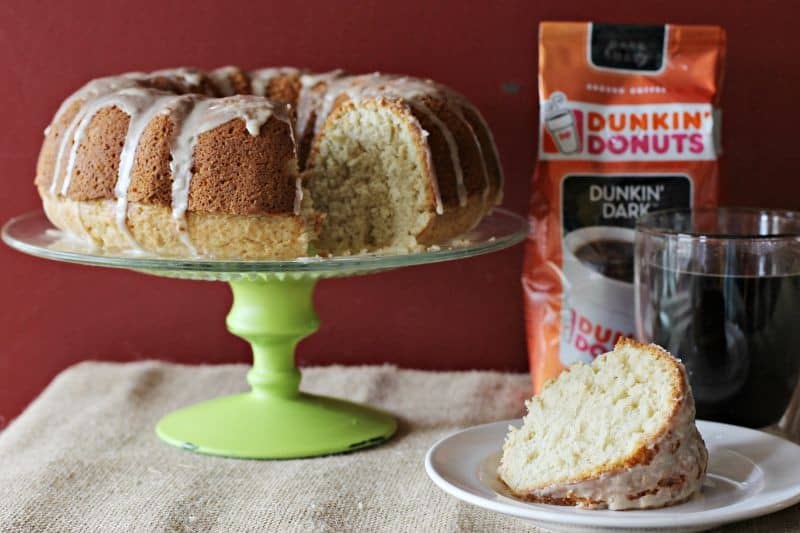 Directions:
Cake:
Preheat oven to 350 degrees.
Grease a bundt pan thoroughly and lightly flour.
Combine flour, salt , baking powder, and baking soda in a large bowl (we are loving our non slip fun color mixing bowls!)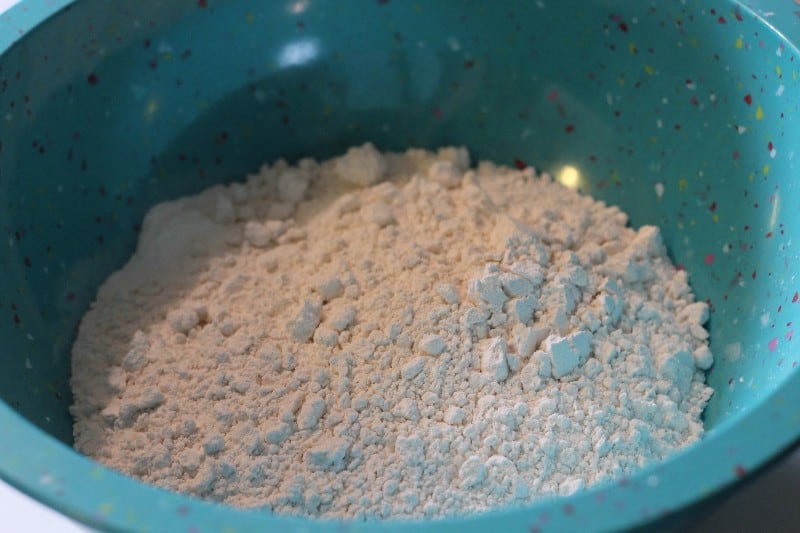 In a separate bowl whisk together eggs, yogurt, coconut oil, coffee, sugar, and vanilla until ingredients are well mixed.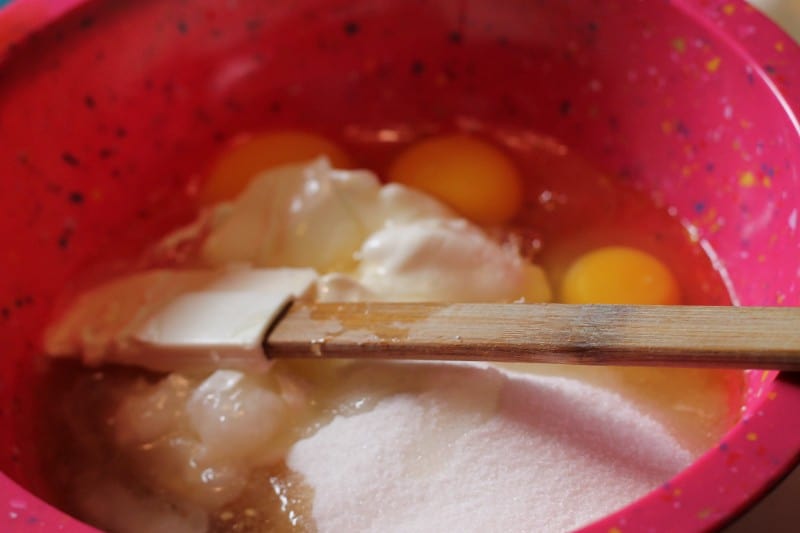 Stir together wet and dry ingredients until thoroughly combined.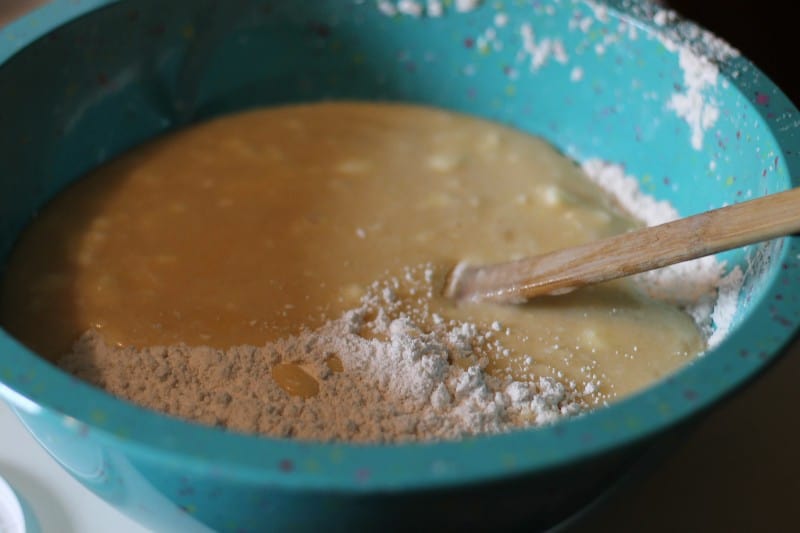 Pour mixture into prepared bundt pan, tap on counter to level batter.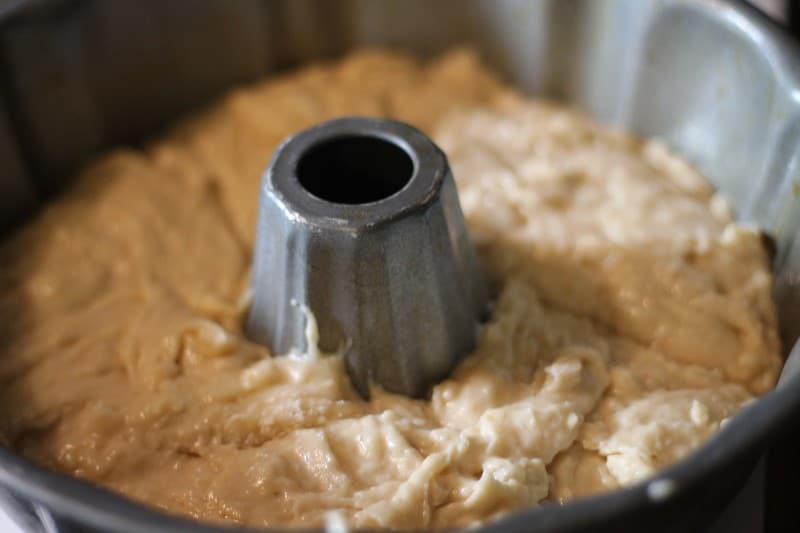 Bake for 45-50 minutes until a toothpick inserted in the center comes out clean.
Icing:
Whisk powdered sugar with 1 T. coffee, add 1 tsp. more at a time until desired consistency is reached.
Allow to cool then flip bundt pan onto a plate, drizzle with icing.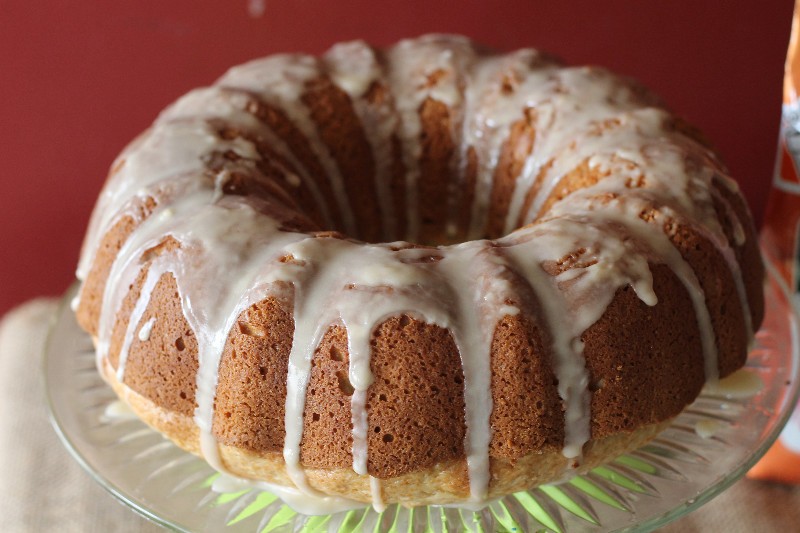 Shop products used in this post below! Remember, shopping through our links supports our site and our participation in the Amazon affiliates program. 
What's your coffee flavor preference?