The Safe Drive Car connection by Straight Talk is a really great device, which greatly decreases the worries of having a driving aged child. As part of Straight Talk's new product category "connected life" the Safe Drive Car Connection helps you keep up with your teenager when they're on the road, and allows them to sharpen up their driving skills in the process. Monitoring driving habits (of your kids and yourself) with smart devices is something many of us should consider. I know it's made me more cognizant of things!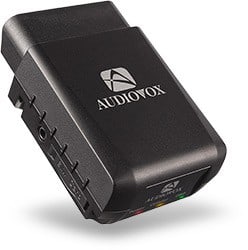 We all know texting and driving is one of the most dangerous habits in young people and adults alike. We also know that it can be hard to fight the urge at times, especially for younger, easily-distracted drivers. With the free, third-party ZoomSafer app, available on both the iTunes App Store and  Google Play, Safe Driver Car Connection can restrict text messages and phone usage while driving to eliminate this risk. It also allows you to track your vehicle through the use of GPS at any time, right from your home computer OR from your cell phone or tablet. You can see if your car is being towed, moved, or if your teen has driven outside of a predetermined area you gave them permission to drive! That feature alone is enough to convince me of its worth!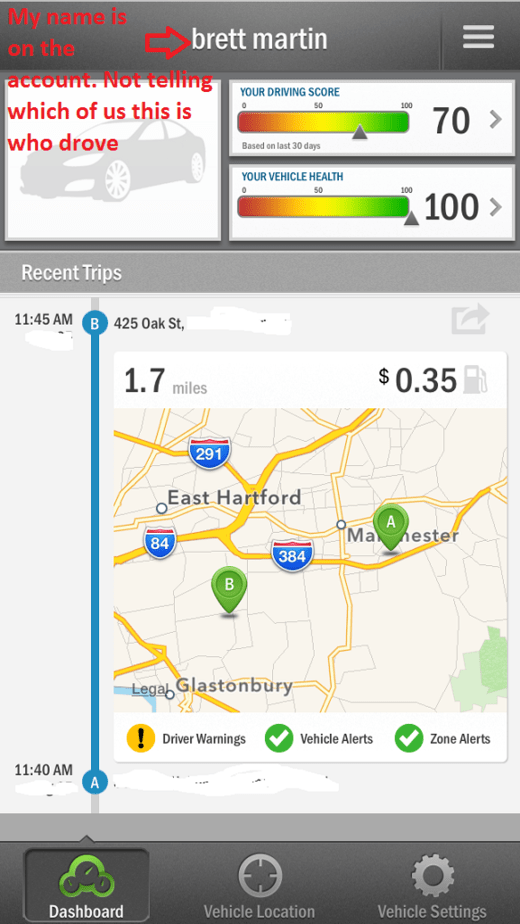 But there's more! Ever wondered how your child (or spouse) drives when you aren't present? Safe Driver Car Connection actually allows you to receive a driver score report to monitor anyone's vehicle use and driving habits! I'm not going to tell you who was driving the van recently.  (Photo above) You'll notice the driving score is a 70 – one of us has been a little heavy on the gas pedal.  That number may not seem significant, but as you scroll through the data on the Car Connection app, you can see how those types of habits literally cost you more money, based on the average price of gas for where YOU live. It IS significant.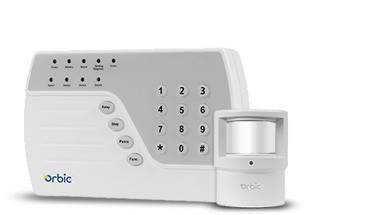 Another device in the Connected Life line of products is the Remote Alert System. This system allows you to stay connected with your household while you are away. Its built-in wireless module can send an SMS Text message or place a phone call to up to eight pre-assigned numbers when a sensor is triggered in your own home. You can enhance this kit further by adding accessories like an additional motion sensor, magnetic door/window sensors, and a remote control key fob.
One reader will win a Safe Drive Car Connection Device from Straight Talk!
This post is brought to you as part of my ongoing participation in the Straight Talk Testers program.  While I am compensated via service, product and payment for my participation, I'm also well into my third year of being a Straight Talk customer and have been very happy with the services offered.
0