I participated in an Ambassador Program on behalf of Mom Central Consulting (#MC) for Sprint. I received product samples to facilitate my review
There are 5 big things you want to know about the MotoX phone that really haven't got a ton to do with it's awesome features, speakers, sound, or speed.  They are just things that really stand out to ME as a mom, wife, woman and consumer and are the kinds of things I want to know about a device I'm considering purchasing .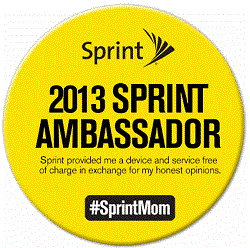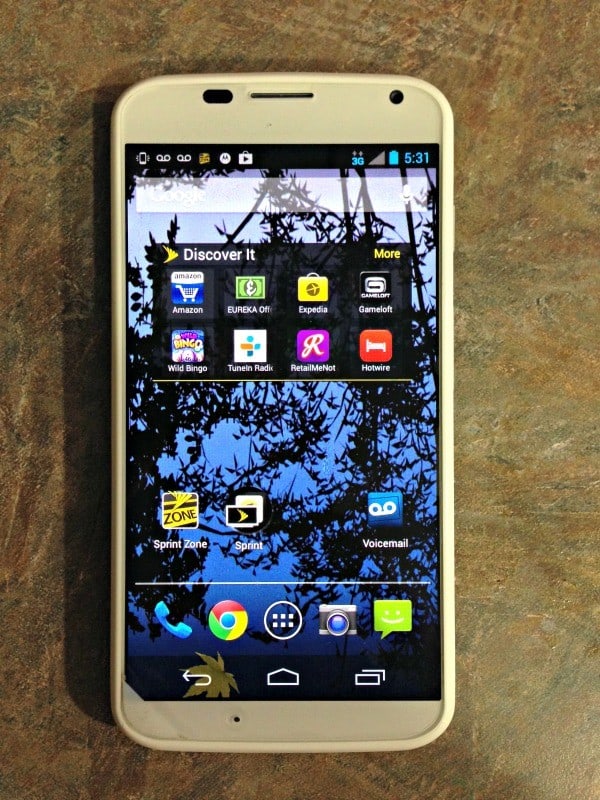 1. The screen is big enough to see what you want to see
2.  The phone itself has a built in protective case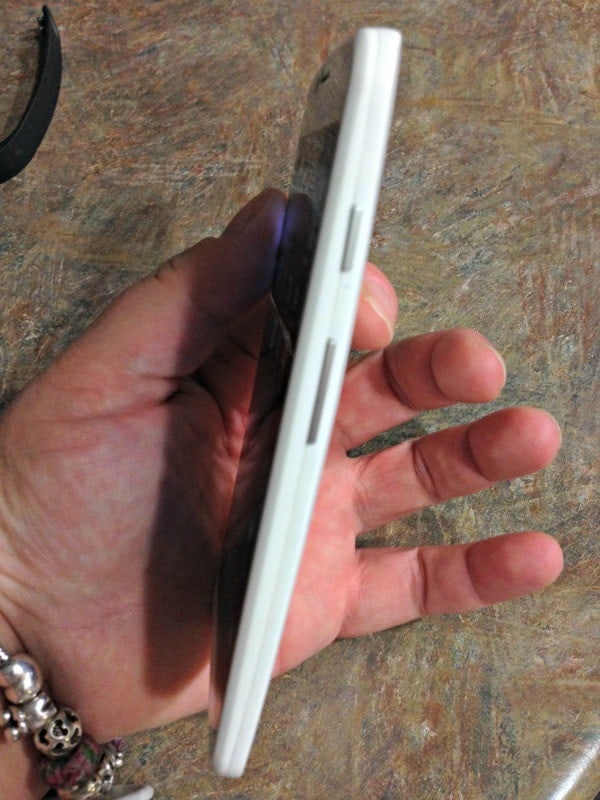 3. It is contoured to fit the shape of your hand (so it's comfy….see #6)
4. The battery can't and won't fall out
5. It's sealed. If you drop it in the 'loo like my friend Jen did, it'll survived (don't try that at home but if you are anything like me, things happen sometimes).
6. The MotoX has 13 HOURS of talk time.  I'm not sure even I could use that much in a day. I could try though.
Plus, it has all kinds of great features, clear sound, clear graphics for display and does all of the things you want a smartphone to do.
My husband also really likes that you can download a flashlight app.  It's his favorite thing about smartphones.
And now we come to the Fitbit Flex.  My new personal challenger.  See, I hate losing. I do.  At least, at games. So knowing I'm supposed to get 10,000 steps each day, I feel like I have to "show" Fitty (what, you don't name everything?) I can, will and DO meet that goal daily.
So what can I tell you about the FitBit Flex?
1. It's really easy to use.
2. It's silicone so it's flexible
3. It might make your arm a little sweaty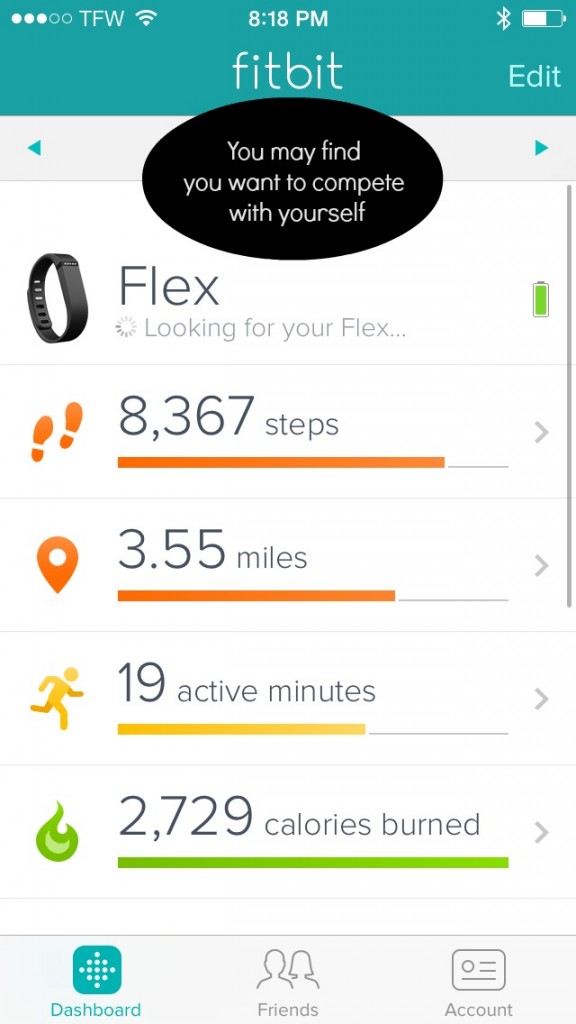 4. You may find you are challenging yourself to do more even if you are lazy or hate to work out or don't have time.
5. It comes in other colors besides black.
6. Syncing the FitBit with other devices helps me keep track and I can't "hide" from myself.
7. I can't seem to find friends who actually use the friends feature on FitBit so if you want to be friends, let's connect.  I have a lonely list. 🙂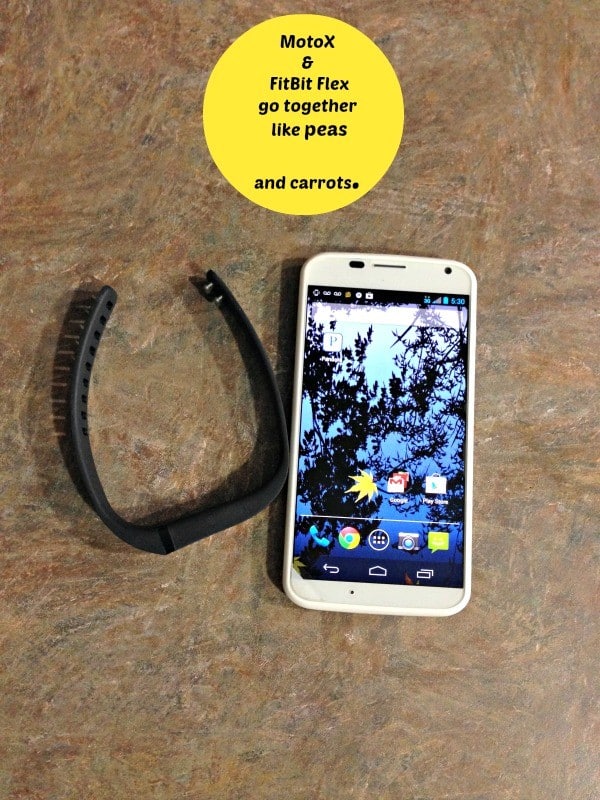 Your MotoX will play nicely with the FitBit Flex.  So you can casually see if you are getting enough steps in for the day without being home or on a specific computer.  It's a pretty sweet thing, being able to keep track from your phone.
And, if you would like some technical details about the MotoX, check all of this fabulous information that's totally technical and stuff!!
Productivity
Android™ 4.2.2, Jelly Bean
Sprint 4G LTE
World Phone – Quadband GSM (850/900/1800/1900)Tri Band UMTS (850/1900/2100)DC HSPA+
X8 Mobile Computing System, 1.7 GHz dual-core application processor
Personal and business email and text messaging, as well as IM through Google Talk™
Google Mobile™ wireless services such as Google Search™, Gmail™, Google Maps™ for Android, Google Calendar™ and YouTube™
3G/4G LTE mobile hotspot capability supporting up to 8 Wi-Fi enabled devices simultaneously
Corporate Outlook email using Microsoft Direct Push Technology/Microsoft ActiveSync
Near Field Communication (NFC) capable
Wi-Fi® 802.11 a/b/g/n
Entertainment/Personalization
Touchless Control – Without touching the phone at all, users can check the weather, get directions, or do just about anything—just by saying "OK Google Now" Because it learns their voice and with the power of Google Now, Moto X doesn't guess like other phones do.
Active Display – Moto X is always paying attention. Information quietly appears on the screen to tell customers what they need to know.
Quick Capture – Just with two twists of the wrist, Moto X is ready to shoot. Touch anywhere on the screen, and you'll get an amazing shot. All in just a few seconds.
Motorola Connect – Provides in-browser notifications
Motorola Migrate – Migrate call logs, text messages, pictures and music from an old Android device (must be Android 2.2, Froyo, or above) to Moto X
Dual Cameras: 10 MP rear-facing camera with LED flash, 4 X digital zoom and video capture, 2 MP front-facing with video capture
Sprint TV® and Movies, with more than 15 channels of live sports, live breaking news and full episodes of the most popular daytime, primetime and kids entertainment
Sprint Music Plus, a full-featured music store and player for music tracks, ringtones, and ringback tones, including millions of DRM-free music tracks and tones updated daily
3.5mm stereo headset jack
Bluetooth® 4.0 LE+EDR
SPECIFICATIONS
Dimensions: 5.1 x 2.6 x 0.22-0.41 inches, weight: 4.6  oz
Display: Main Display: 4.7-inch AMOLED RGB HD (720×1280)
Memory: 16 GB standard and 2 Years of 50 GB storage offered for free on Google Drive
Battery: 2200 mAh battery for up to 13 hours continuous talk-time
So my question for you is- do you]\
So my question for you is this.  What do you look for when you are looking for a new phone or other device?  Tech reviews and features?  Stories from other who are like you and living in the day to day?