Hello All! I am Shaun, a 30-something year old mom to the 5 year old Peanut with a baby boy on the way. As I'm trying to soak up the last few months of Peanut being an only child, I decided to bring her down to Boston this past Saturday for US Weekly & Orville Redenbacher's Popcorn Movies in the Park series.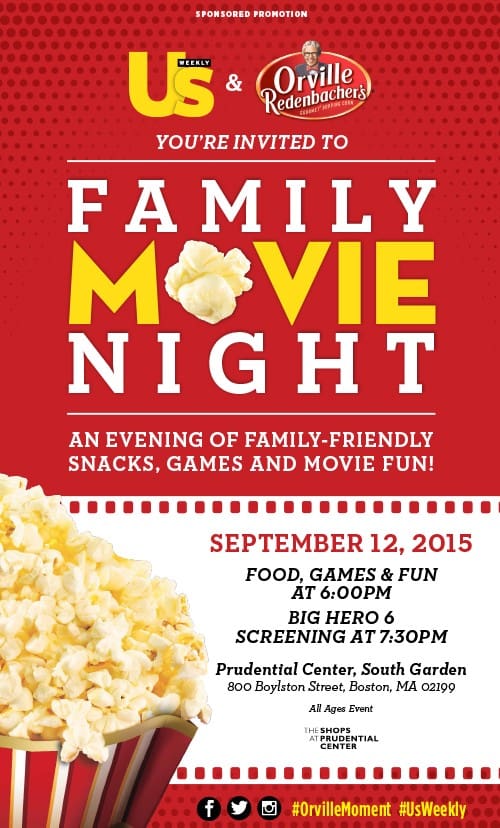 Paige was wicked excited, of course! Boston to see a movie with POPCORN?! It's really easy to be a shining star in a 5 year old's eyes!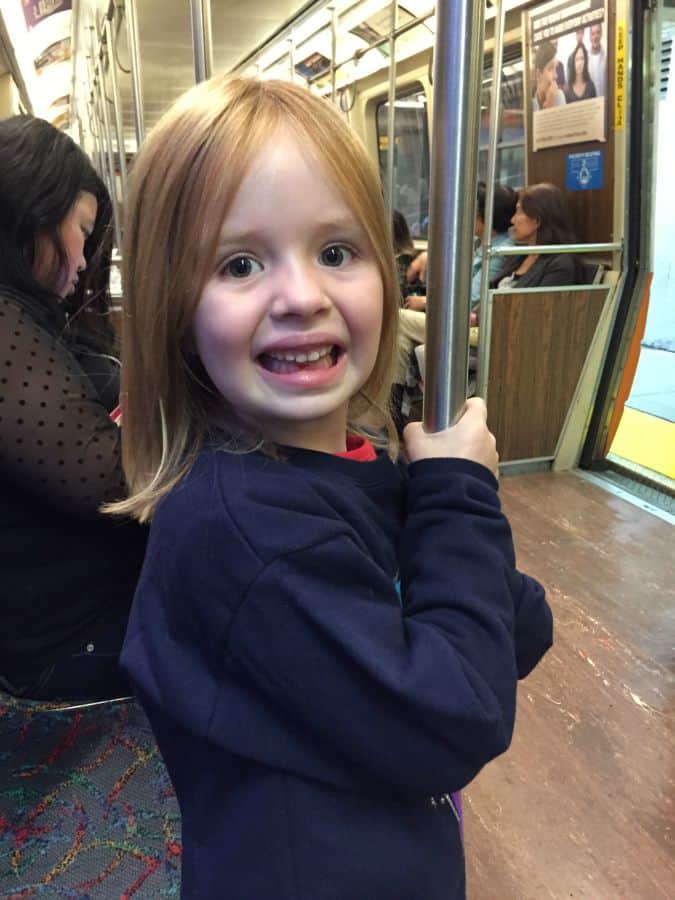 Being our first time going to a movie in the park, we didn't know what to expect. We knew there would be popcorn, the best kind to boot, but we brought anything and everything we could think we could need.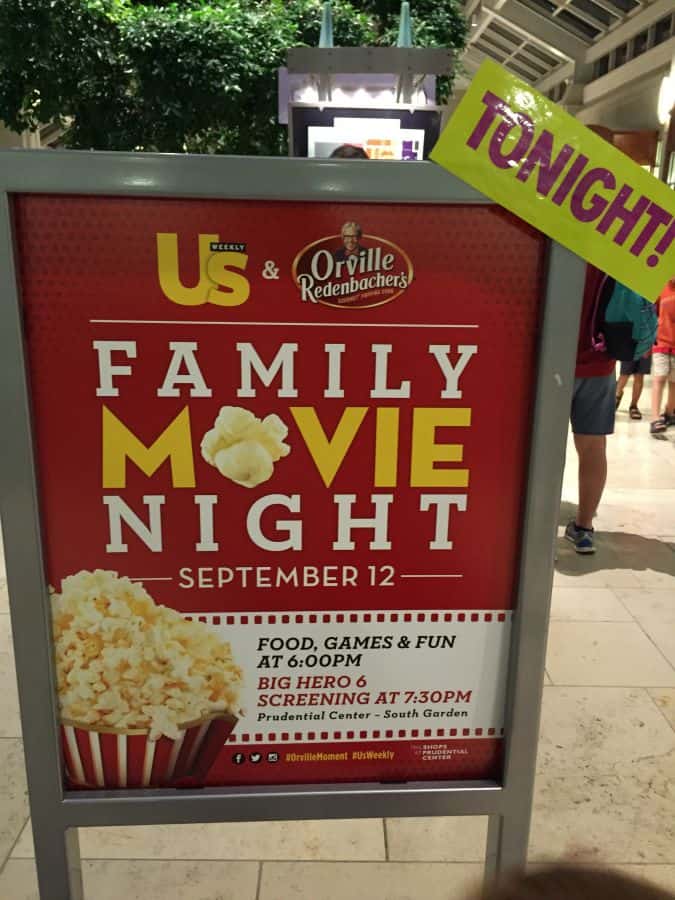 We brought blankets but there were some provided, drinks, a few extra snacks, and sweaters. Hey, it's New England in September. Wait 5 minutes, the weather will change!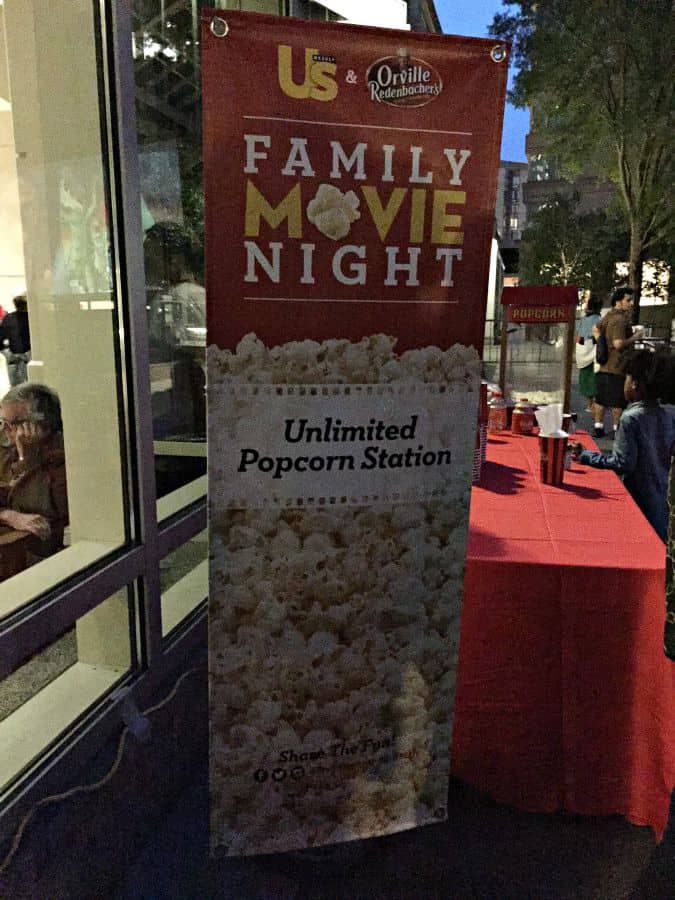 Paige had a great time dancing to the music provided and watching the movie.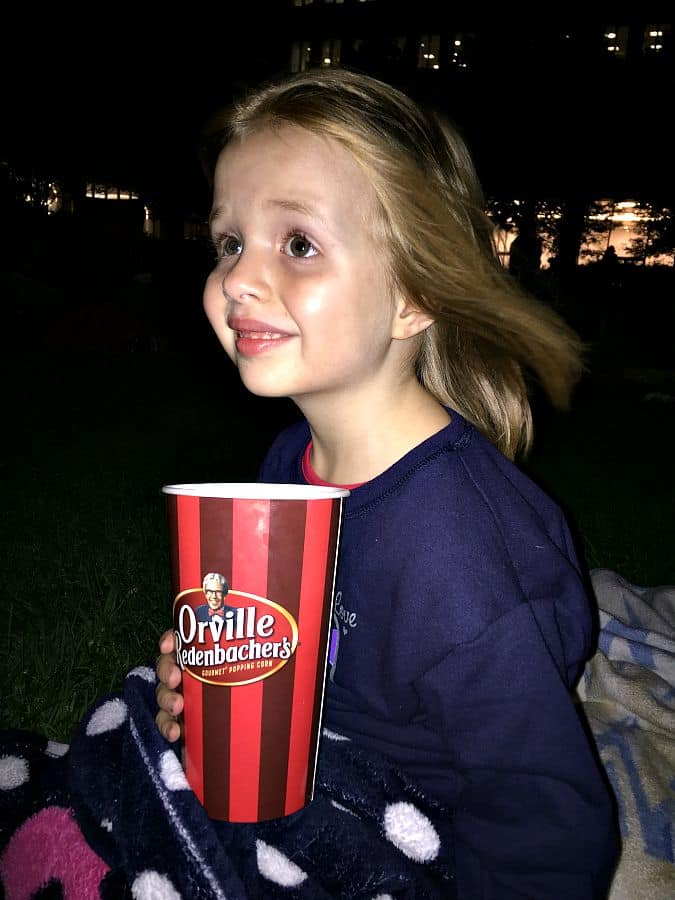 We may have been on the T heading back home when I heard a little voice say, "Can we do that again soon?" With the winter months coming, I know we won't be heading to the park for a movie for a while, but I am definitely looking forward to some fleece blankets, hot chocolate, a movie, and some Orville Redenbacher's Popcorn at home.