This post brought to you by National Institute on Drug Abuse. The content and opinions expressed below are that of this mama loves.
With one child becoming a teenager this year and another in a couple of years, not to mention 3 toddlers who will follow in several years, the concern of drug and alcohol abuse is on my mind. It's not that I have any reason to believe any of my children might have a future problem with drug or alcohol abuse but let's face it, how many parents do think that about their kids? I'm sure no parent imagines that their children would go down that road.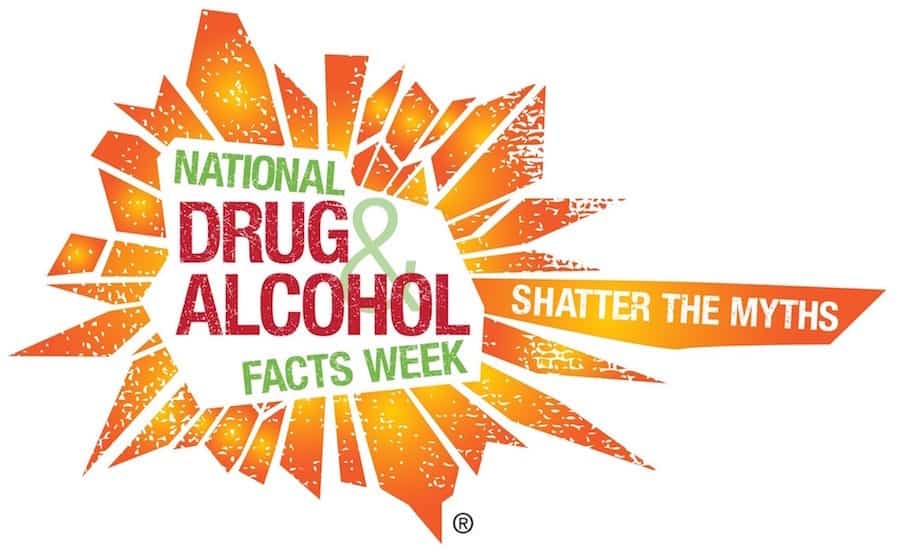 National Drug and Alcohol Facts Week SM
This week is National Drug & Alcohol Facts WeekSM , an annual week-long observance that brings together teens and scientific experts to shatter myths about substance use and addiction. This observance is from January 23rd – January 29th, 2017. The National Institute on Drug Abuse wants to SHATTER THE MYTHSTM,SM by counteracting the myths about drugs and alcohol that teens often hear from the Internet, TV, movies, music, or friends.
It seems that often teens don't think of drinking alcohol as a problem. The stigma tied to drinking is different than that tied to drugs, even though it shouldn't be the case. Drinking alcohol has a major impact on teens.
On average, alcohol plays a role in the deaths of 4,358 young people under age 21 every year. These deaths include 1,580 deaths from car crashes, 1,269 from murders, 245 from alcohol poisoning, falls, burns, and drowning, and 492 from suicides. In addition to these deaths, drinking alcohol can cause injuries. In 2011 alone, about 188,000 people under age 21 visited an emergency room for injuries related to drinking alcohol. Young people who drink are more likely to carry out or be the victim of a physical or sexual assault after drinking than others their age who do not drink. That is A LOT of preventable deaths, injuries, and trauma of young people. Thankfully alcohol use in teens is declining.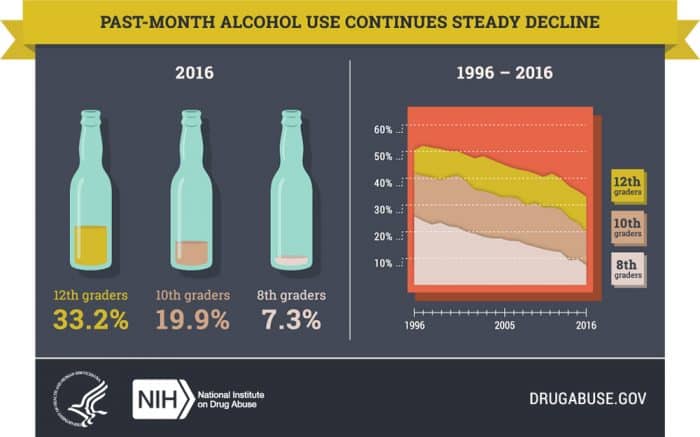 Alcohol is just one problem facing teens today. There are so many drugs out there that teens are hearing about and many are using. Educating our young people and having open conversations about drug and alcohol abuse is the only way to prevent these deaths from alcohol and other drugs. I know that having that conversation may be hard or maybe you're not feeling educated about the facts and what's out there. You can test your knowledge by taking the interactive National Drug & Alcohol IQ Challenge.
I took the quiz and I have to be honest, I did terrible! I scored a 33%, only 4 questions correct out of 12. I can only imagine if I did this poorly how my kids would score. Kids, teens especially, are typically exposed to more myths than truths. I'm not ashamed of my score. I learned quite a bit by taking this quiz and I can take what I learned to start a conversation with my kids. I can also have them take the quiz and we can learn together.
Parents want what's best for their kids. They want them to live happy, healthy, and productive lives. As parents we can play an active role in preventing our kids from using alcohol and drugs that have a negative effect on their lives. Parents are often concerned about whether their children will start or are already using drugs such as tobacco, alcohol, marijuana, and others, including the abuse of prescription drugs. The National Institute on Drug Abuse's Family Checkup is a great resource for positive parenting to prevent drug abuse. The Child and Family Center at the University of Oregon developed a series of questions to highlight parenting skills that are important in preventing the initiation and progression of drug use among youth. Each question includes a video clip showing positive and negative examples of the skill. Additional videos and information are provided to help you practice positive parenting skills.
The National Institute on Drug Abuse offers many resources for helping teens who are abusing drugs including the SHATTER THE MYTHSTM,SM booklet, a publication that answers teens' most frequently asked questions about drugs and abuse with scientific facts and engaging images. They also have a page on their site dedicated to What to Do If Your Teen or Young Adult Has a Problem with Drugs with lots of great information on how to know if your teen has a problem as well as how to help them.
Don't wait to talk to your teens about drug and alcohol abuse. Use the resources available to find a comfortable way to have this conversation. Make sure they have knowledge of all important drug and alcohol facts. It may save your child's life or the life of someone else.
---