Winter to me means flavorful soups that have tons of texture and are the ultimate in comfort food.  This usually means a soup slowly cooked on the stove or in a slow cooker that needs to be tended to often. That is no longer the case with recipes made up in your Instant Pot or other pressure cooker. This Potato & Corn Chowder tastes like I have slaved over it all day but it took me less than 20 minutes to pull together – I love the power of the pressure cooker! Don't forget to try out our Instant Pot Squash Recipe – such a great side dish!

Pressure Cooker Potato & Corn Chowder
Ingredients:
1 can corn
5 slices bacon
2 potatoes, large
1/2 large onion, finely diced
1 1/2 cups water
1 1/2 cups chicken broth
3 cups half and half (or milk)
1/2 stick butter, unsalted
2 T. dried parsley
2 cloves garlic, crushed
1 tsp. ground black pepper
1/4 tsp. red pepper flakes
2 T. cornstarch
2 T. water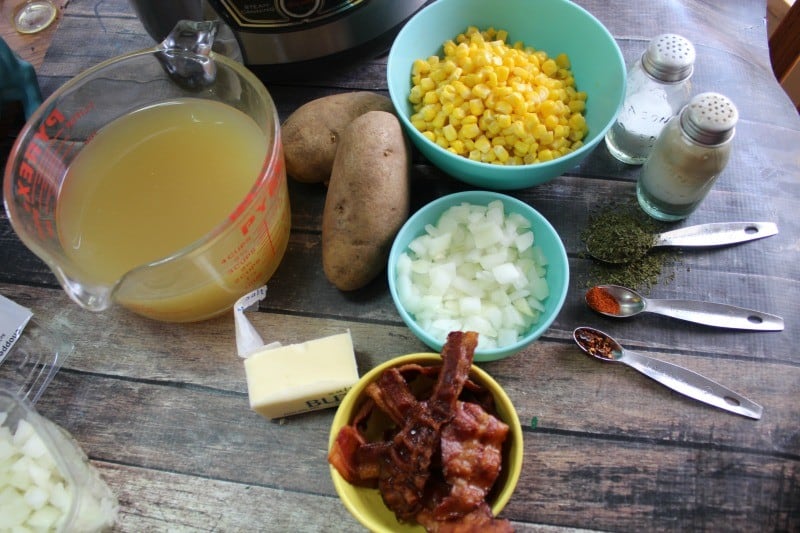 Directions:
To cook your bacon place raw pieces on a baking sheet lined with a silpat mat or  foil and place in a cool oven, turn on to 400º, bake for 20 minutes or until crisp. Place on napkins to drain, dice when cool.
Wash and finely dice potatoes, you can peel if you desire, I leave a small amount of skin on for flavor.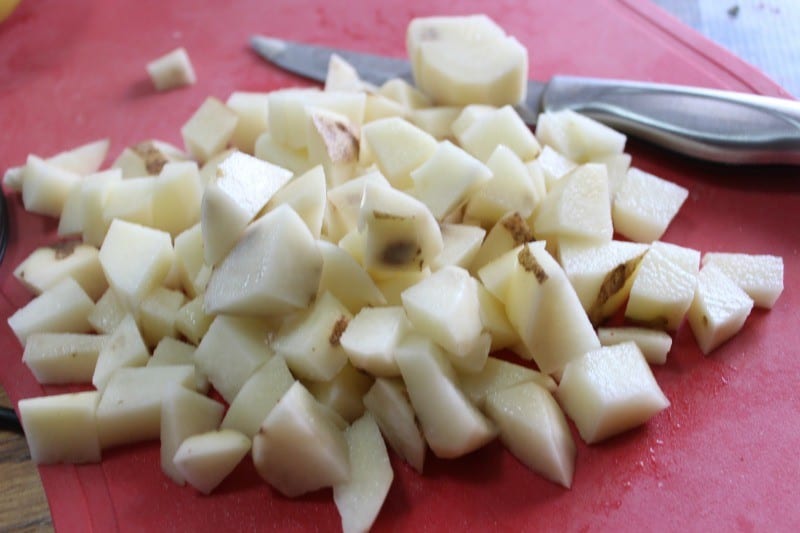 Turn your pressure cooker on brown or saute setting and cook butter and onion for 5-6 minutes until golden brown and softened.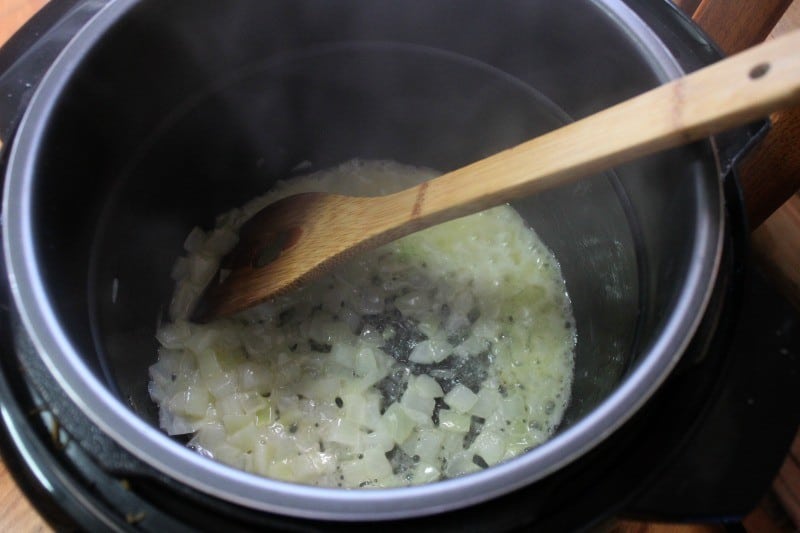 Add potatoes, chicken broth, corn, water, parsley, pepper, and garlic to sauteed onions. Lock down lid, make sure that the pressure valve is closed and bring to pressure for 20 minutes.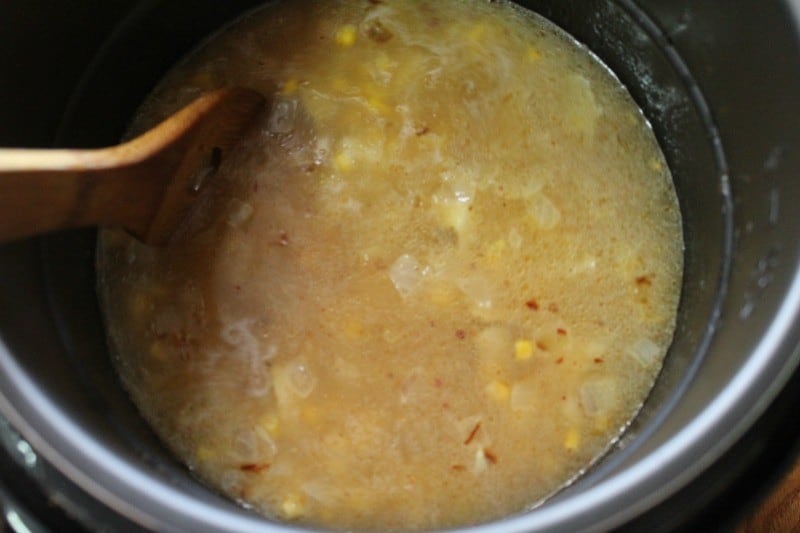 Release pressure slowly, remove lid.
Whisk together water and cornstarch.
Add cornstarch mixture, milk and crumbled bacon to pot, stir well. Replace lid loosely and turn setting to simmer, stir frequently until mixture has thickened.
If you prefer a smoother texture use a potato masher to crush up diced potatoes some more.
[mpprecipe-recipe:2227]