This post promoting the premiere of Navigating Christmas is in partnership with Hallmark Channel. Opinions are my own.

Watch the trailer now:

If you love watching Countdown to Christmas like me- check out our free printable Countdown to Christmas bingo! Hershey's Kisses make great bingo markers, fyi.
Christmas is a really special time of year for me. Not just because of the Countdown to Christmas, or the fun movies and shows that air this time of year (or I guess, you can just stream any time you want because it's 2023…). Christmas was my mom's favorite holiday. She did it and she did it BIG. I have more dishes for my Christmas set than I do my normal every day dishes…my pets do not have their own bowls to match our normal dishes, but they do have holiday ones thanks to my mom! But it's not the stuff or the gifts that make this time of year so special for me. It's the SPIRIT of the holiday, when people actually tend to be a little nicer, smile and wave when passing on the street, hold a door, etc. It's also a time for gathering with family and friends, when people make a point to clear calendars in order TO get together. The way life is these days, it's really easy when things come up (my cousin Sandy and I are guilty of this) and poof! another year's gone by…
I cannot remember a time when my mom learned someone would be alone at Christmas (or any holiday) and they weren't seated at the table- because there is ALWAYS room for more to gather, and enjoy a nice meal. She had this magical ability to whip up some surprises and wrap them up so that anyone who came to our home had a something or two to unwrap and open. Someone new to the area from work? Welcome. Newly divorced/single? Welcome. My brother's friend having major issues at home and us learning he'd be sleeping over on Christmas Eve? Welcome- and Santa had a stocking for him the next morning, like he'd planned to do so all along. My mom just really embraced the spirit of the holidays and that was what I grew up with, so I suppose it's natural that she passed that on to me.
This time of year- the cooking, baking, shopping, movie/tv watching, wrapping- all of that- it means TIME TOGETHER. My kids might not always want to sit and watch just anything my husband and I are watching, but if it's a holiday movie or show? 9/10 they will join us. It's also the one time of year anyone in this family willingly sits down to do a jigsaw puzzle with me. But all of this makes Christmas special to me, and it makes me feel closer to my mom and that helps me because this is the time of year when missing her hits extra hard. Hallmark Channel just seems to hit those warm fuzzy feelings for me and makes me love their movies that much more!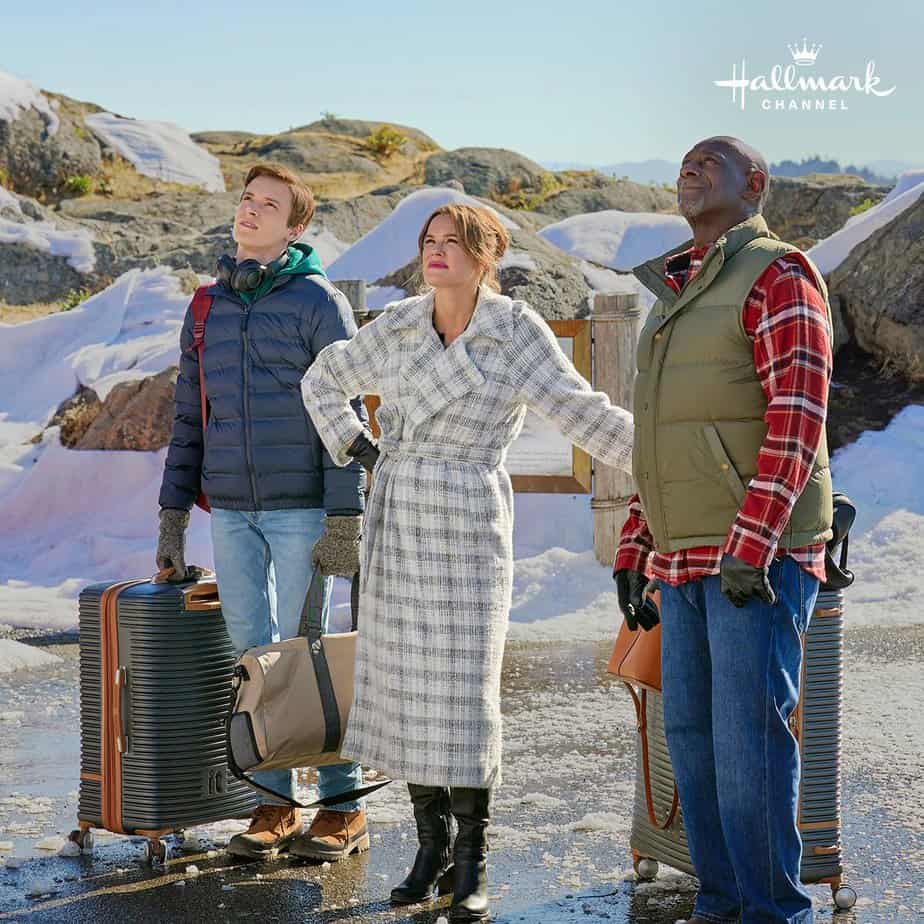 MOVIE INFO:
Stars: Chelsea Hobbs and Stephen Huszar
Recently divorced Melanie and her son Jason visit a remote island for Christmas, only to find themselves running a real working lighthouse where she connects with the curt but cute owner.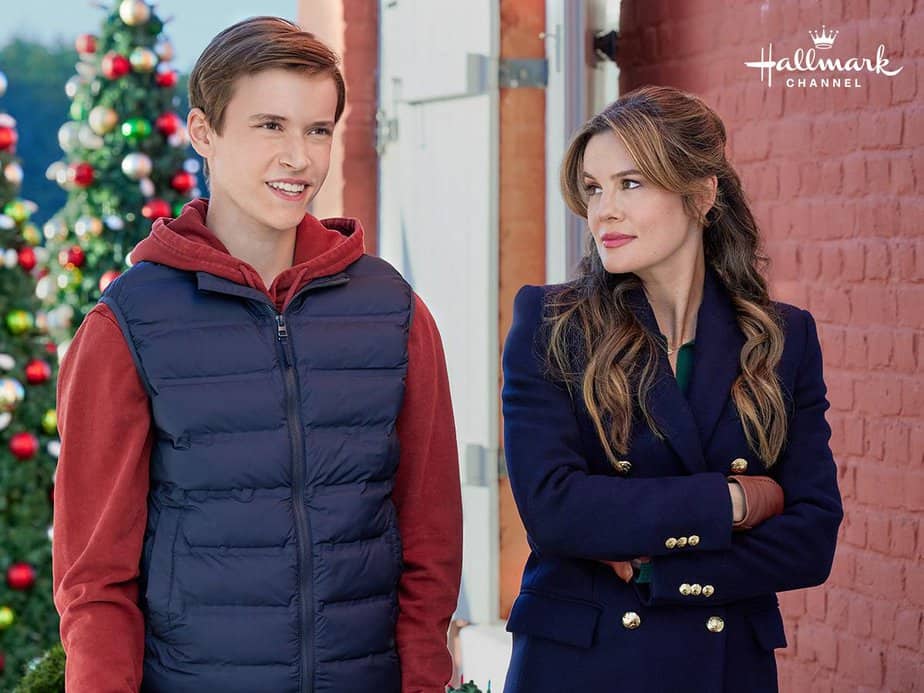 Join me Friday night and tweet along throughout the premiere! It'll be lots of fun, and one lucky (US ONLY) winner will receive a 
"Joy of the Holidays" Package including :
(1) Holiday Gift Wrap Kit
(1) $25 Visa Gift Card!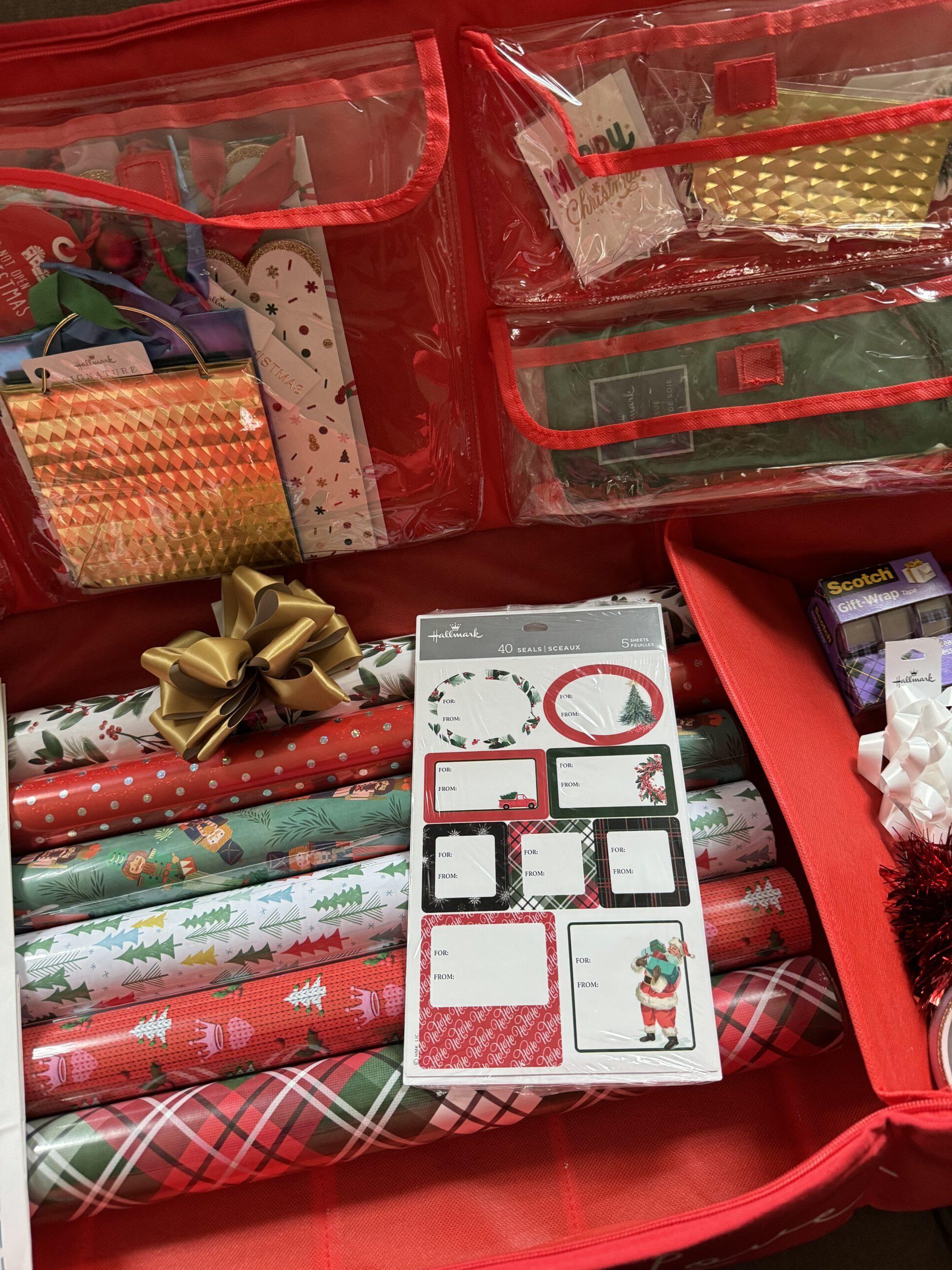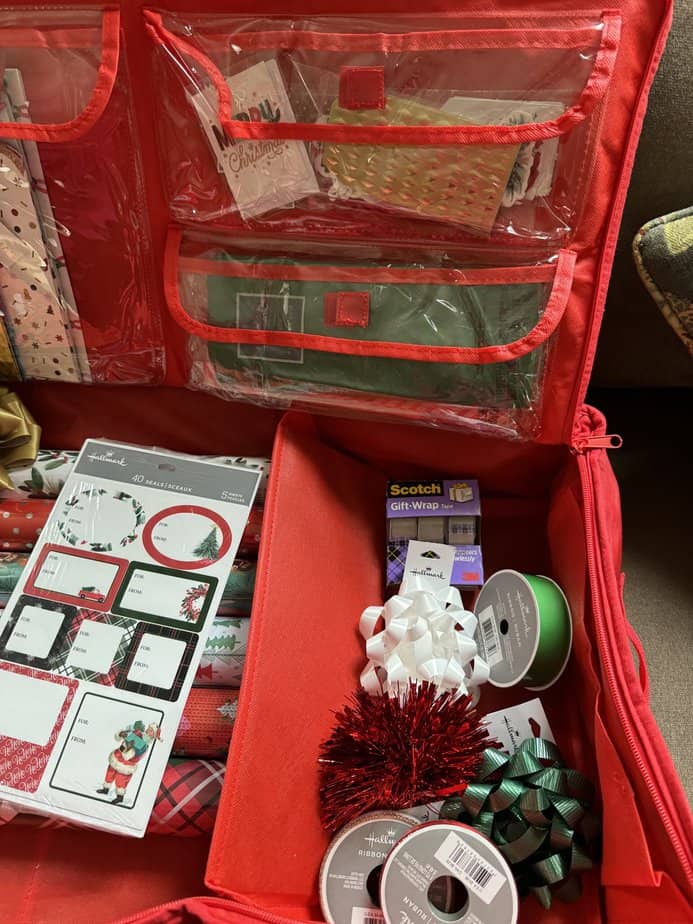 To enter, simply leave a comment on this post sharing what your favorite holiday movies are! For extra entries, tweet along with us during the premiere using the #NavigatingChristmas and #CountdowntoChristmas hashtags – MUST USE BOTH IN TWEETS! Be sure to follow me for chatting too – brettbmartin 
Winner  to be chosen at conclusion of the premiere of Navigating Christmas 11/17.