When I was out at the #FriendsofBeneful event in St. Louis a few months ago, Beneful shared with us both the packaging and formula for their new dry food recipes.  The new recipes have evolved with what we dog owners want to see in our dog's food and ingredients that we are familiar with. You may have already seen them on your store shelves, and if you haven't, you should be any day now! They are rolling out nationwide in August, so they may just not have arrived in your local stores quite yet.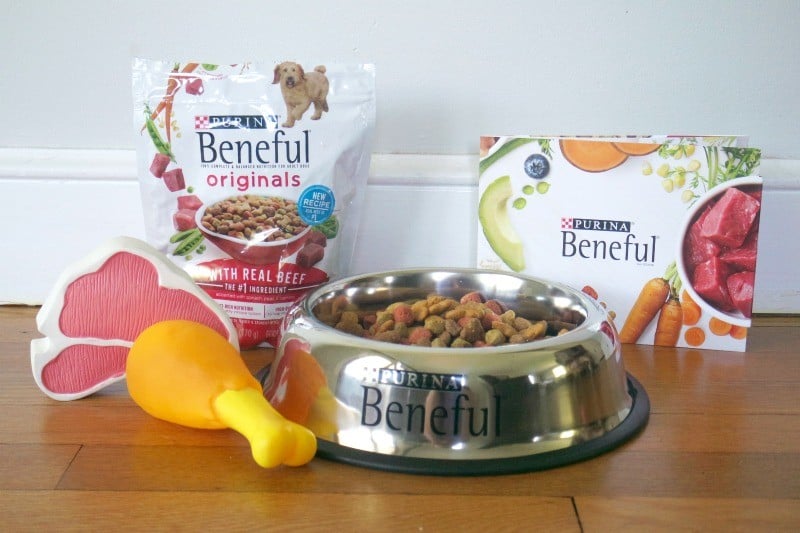 Beneful has spent the past years working to make real meat as the first ingredient in their beef and chicken dry foods.  Yes, the #1 ingredient is real beef or real chicken.  We did ask Beneful about plans to update the salmon recipe, but they are still searching for a supplier at this time.  It's in the works, though, my friends!!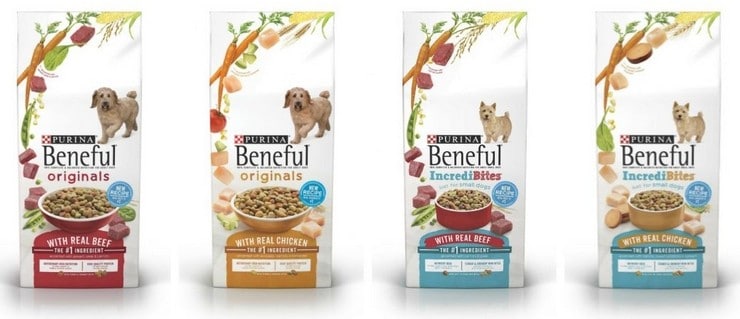 You'll also something NOT in the new Beneful dry food recipes. No added sugar. We don't want added sugar in our bodies, so it makes sense that we don't want it in our dog's bodies either!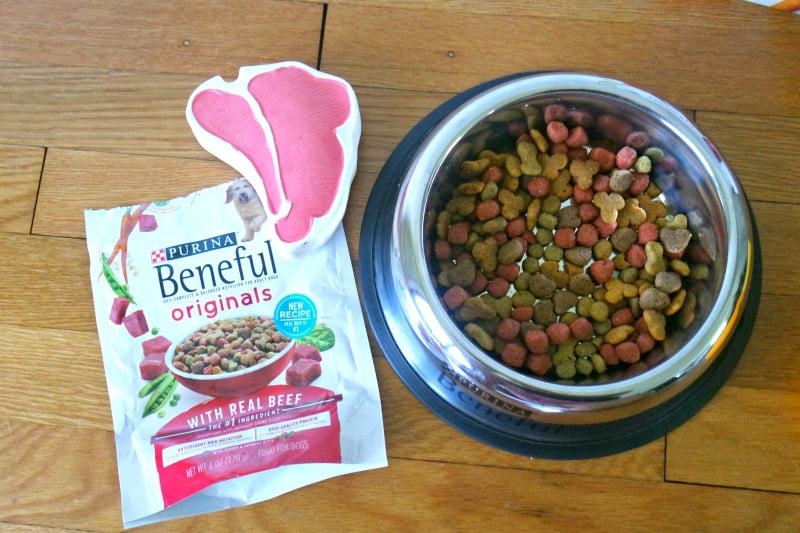 Brownie Buttons wasted no time in sampling the new recipe Beneful Originals with Beef, and she gave it a "paws up" right away.  She loves her Beneful, as our sweet Tobey did, and we're excited to see a family loved brand evolve to meet the 'asks' of today's consumers.
To make sure anyone who wants to try the new recipe has the opportunity to, Beneful is offering people a chance to sign up for a free sample of the new product online. Please include the following link to a free sample offer in your post: http://puri.na/29zMPBW and encourage your readers to sign up for the free sample of the new Beneful Originals with Beef recipe and then share their experience with a rating on Beneful.com!
Now, Brownie already enjoys eating Beneful brand foods. But we're still It's important to note that dogs can be sensitive to change, especially when it comes to food, so we have been slowly transitioning her to the new recipe, adding a little more to her food each day. ECheck out these helpful feeding tips and tricks for how to make the transition smoothly.
Grab your free sample and let Beneful know what you think! http://puri.na/29zMPBW!