This post explaining why I should get my HVAC inspected is brought to you as part of our new#HouseExperts partnership with Sears. Opinions are my own. It has been in the 90's and so humid here.  I don't ever remember a summer that had this many days in the 90's, and we have more coming up!  The humidity has been the worst it's been all summer and the temps higher than they've been, too- and wouldn't you know it, we went to do some measurements in the rooms at the new house we're buying, and the central air is out in half the house! Two a/c units for the whole house and apparently, one is no longer functioning. Since the home is vacant and not ours, we cannot do anything to assess the full situation until after we close in a few weeks!
An ounce of prevention is worth a pound of cure.  –Someone who lived a super long time ago and had a good head on their shoulders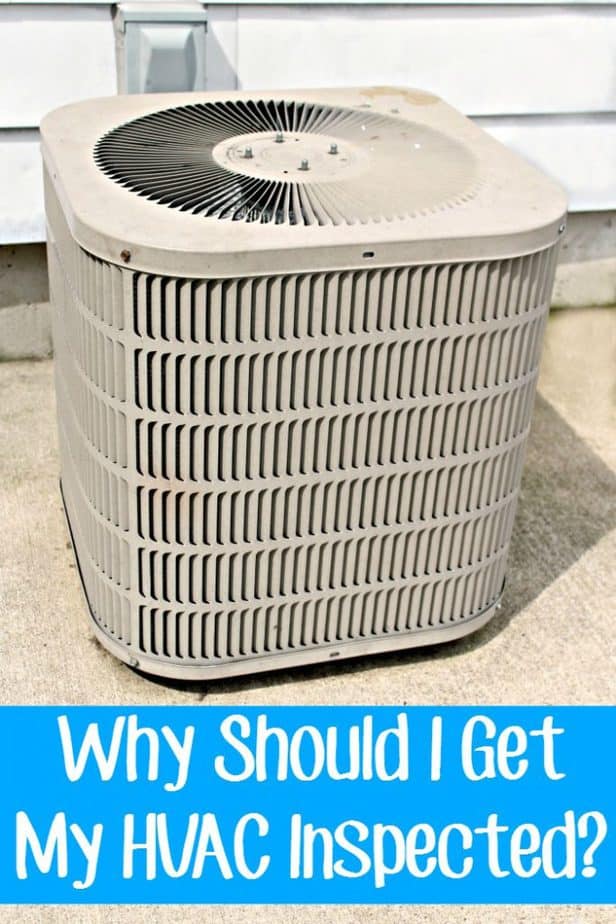 Why should I get my HVAC Inspected?
Last year our current home's system was down due to a problem with a hose not draining properly and something getting wet in a panel in the furnace.  This year we had a minor issue with the "run start capacitor" on the AC unit.  Both times these repairs were things that my husband was capable enough to determine the problem, order or locate the part, and replace the part.    We had our AC back up and running this last time in a matter of a few days.  Most people aren't comfortable doing this though and honestly (ssshhhhh please don't tell him), I'm not comfortable with him doing these things.  Seriously, how many people know what a "run start capacitor" is?  The fact is that our HVAC system is probably on it's last leg and we probably need to consider buying a new unit or at least having ours properly serviced.  Can we really get lucky enough to do our own repairs 3 cooling seasons in a row?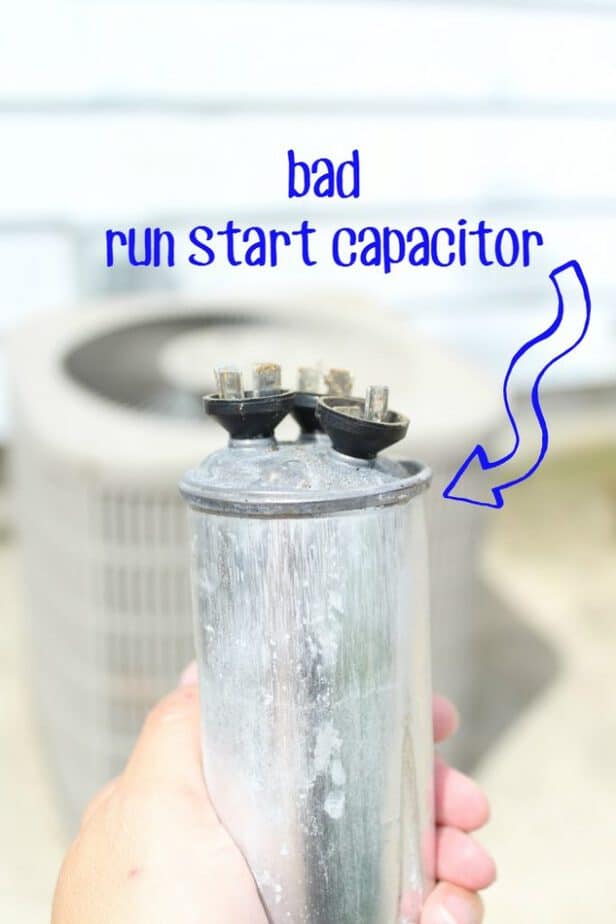 Sears Home Improvement is part of Sears Home Services and provides a variety of home improvement options including HVAC systems.  The experts from Sears can be trusted to replace or repair your heating and cooling systems.  Sears Home Services has a variety of resources available to help you with our heating and cooling system needs.  On their blog you can find a checklist to see if your Air Conditioner Ready for Summer, review HVAC Maintenance Tips, find information about New HVAC Technology, and information about Common Heating & Air Conditioning Problems.  If you are considering a new HVAC system, you can also look into which type of HVAC unit is right for you.
There is a lot to consider when looking at a new HVAC system.  It's certainly a big investment.  When it's time to install a new furnace, central air conditioner, or other type 
of whole-house heating or cooling unit, you can schedule a free at- home consultation with a Sears heating and cooling expert. Their experts will explain your options, so you can choose the HVAC unit that's right for your house and budget.
There are federal energy tax credits available that allow you to upgrade your home, get tax credits and companies like Sears make sure you are aware of these benefits and they help you stack these savings.  Now is the time to do these improvements.  I know after the trouble we've had with our HVAC system the last 2 years, I definitely want to consult with an expert to hear what our options are and what the expense might be to upgrade our current system.
Through 12/31/2016 save up to $625 on new cooling systems, including possible Federal Tax Credits.  Schedule your free in home consultation with a Sears Home Improvement expert now!