This post brought to you by No nonsense. All opinions are 100% mine.
The new No nonsense. The new tights and leggings make it easy to add a pop of color to every outfit. No nonsense is ensuring that all women can experience "style made easy". No nonsense is modern, stylish, relevant and YOU!!!
Finding stylish tights and leggings has never been easier with No nonsense products being sold in food & drug as well as mass retail stores. Get your look for less!

No nonsense enables women to update and change out any look with simply adding some stylish, colorful and affordable leg-wear. Like lipstick, tights can be a great statement piece to lift your mood and extend your wardrobe.
I am a tiny bit embarassed but mostly just being honest when I tell you I have mom fashion. Or maybe it should be mom fashion-itis. I would love to look cute and put together, but the baby weight (times 3) and lack of working out (which I'm working ON) doesn't leave me a lot of motivation to be putting cute outfits together. I have always loved leggings- on cold days, they keep you warmer with a skirt or a dress, and they look cute paired with the right top or sweater. Nice, thick tights also hold their color and I generally prefer the look of a thicker tight like No nonsense offers over a pantyhose. In a dream world, I'd have adorable boots, with nice tights, a denim skirt and a cute top. In reality, tights aren't something frequently in my wardrobe now (not a dress/skirt girl).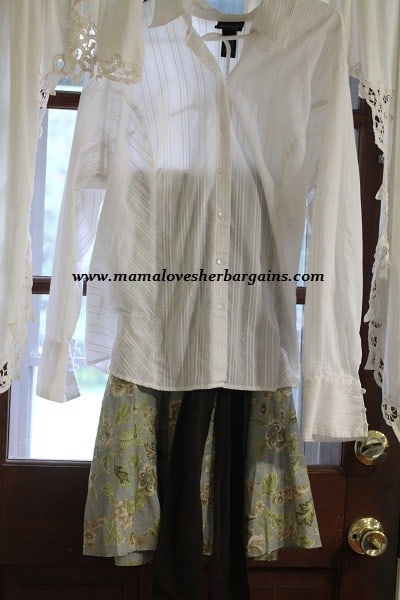 That said, I do think this outfit is adorable although I can't decide what shoes to pair with it- any suggestions? I love love love the rich brown of the tights!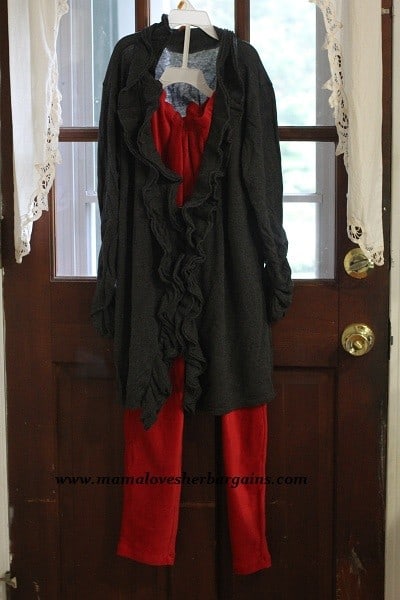 I also received these red ribbed leggings, which are SO comfortable, I can't even explain it. They are also far bolder in color than I'd normally wear and it took me a while to think of an outfit I could pair them with and still be comfortable. I'm pretty pleased with what I came up with, especially with some cute black boots (which I don't have right now…). What do you think?
Reason #1 I like No nonsense tights and leggings? They are affordable.
Reason #2 I like No nonsense tights and leggings? They are comfortable.
Reason #3 I like No nonsense tights and leggings? They come in great colors (even if I am not quite brave enough to try them all…yet).
Reason #4 I like No nonsense tights and leggings? They are readily available at most mass merchandisers- easy to find, easy to wear, easy on the wallet.
Read the No nonsense is partnering with Jill Martin, fashion maven and TV personality, as well as author of "I Have Nothing to Wear" (which maybe was written for me? – to help show women how to wear the latest fashion trends including tights and leggings. For some reason, no one is offering to send Jill Martin to my house to give me help, and some would say I need the most. She'll be offering tips on both Twitter and Facebook and since I love social media, I'll have to try and catch her tips there.
Be sure to keep in touch with No nonsense on Facebook and Twitter – you'll find tips and ideas for ways to wear No nonsense and be the first to hear about new products and sales!
0