How to Make a No Sew Heart Face Emoji Pillow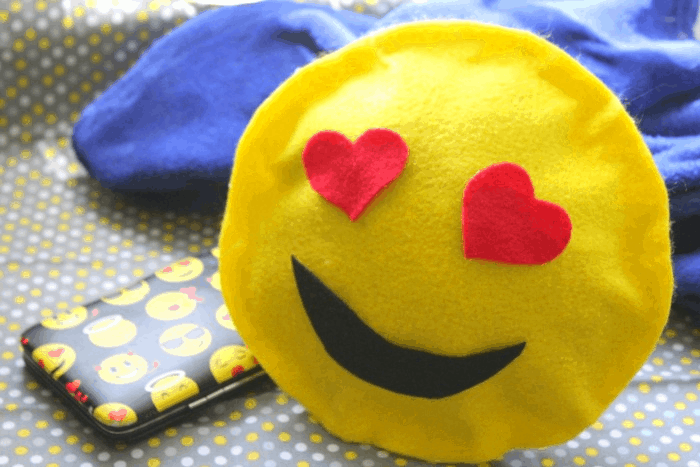 It is no wonder that emojis have become so popular. They are colorful, cute, and a great way to express yourself. Bring the fun of emojis into your home when you give this simple no sew heart face emoji pillow craft a try! It is the perfect no sew craft for kids, and in minutes you can have the cute heart face emoji decorating your own space. Here is how to get started!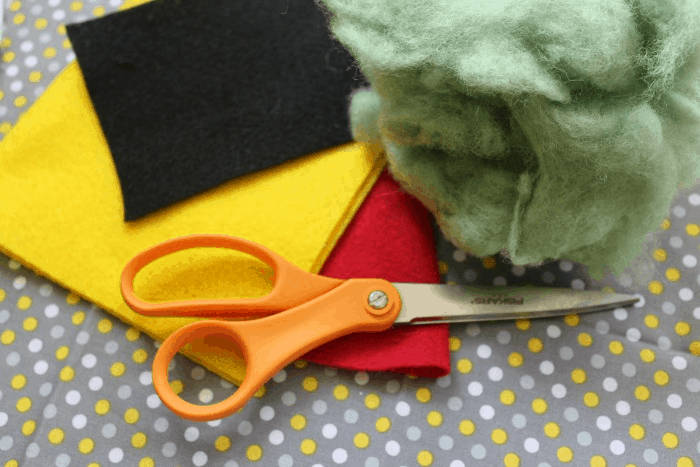 For your no sew heart emoji pillow, you will need these supplies:
– two sheets of yellow felt
– 1/4 sheet each of black felt, red felt
– Scissors
– fabric glue
– cotton batting or pillow stuffing
Begin by cutting out two yellow circles. For perfect circles just trace a dinner plate and cut along the line. This is what we did and it seemed to work well. You can freehand the mouth and heart eyes, or create a stencil first on paper. We just freehanded ours and it was quite simple, but if you feel more confident with a stencil by all means go ahead.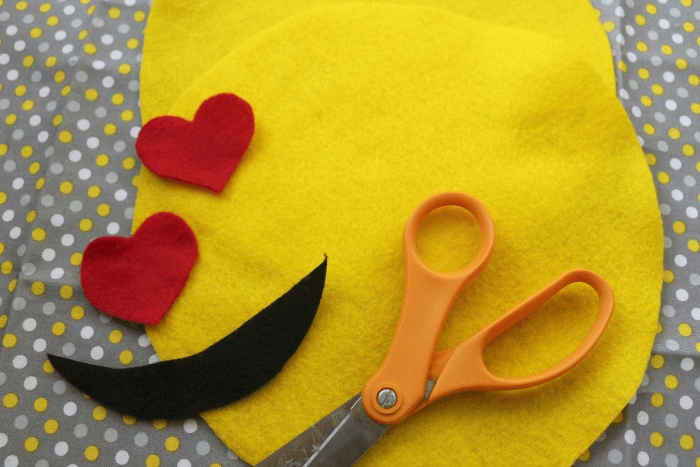 Set your facial features aside. You will now prep your pillow. Place a generous amount of fabric glue along the edge of the circles. Press the circles together HOWEVER leave one small section OPEN so you can add your batting.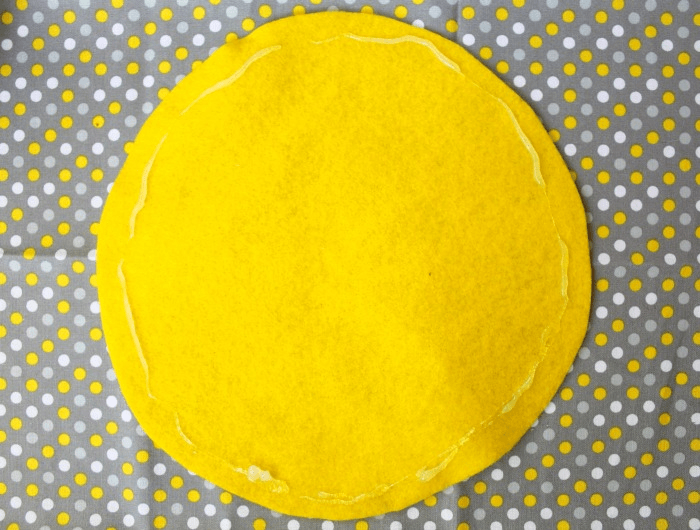 Once the two circles are securely in place, you can start adding your batting. Break the batting up into small pieces and stuff them inside of the circles. Make sure the cotton is distributed evenly and fills the circles up nicely. You want your pillow fluffy, not flat!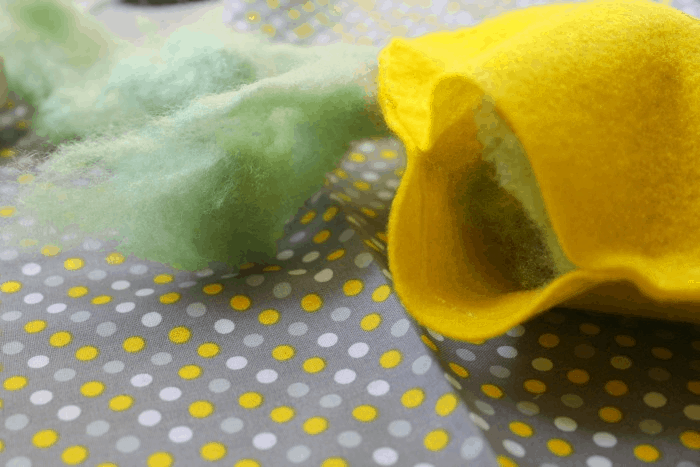 Once your pillow is full, you can seal the open edge. Add some additional fabric glue and seal it shut. Now is a good time to check the rest of the pillow and make sure all of the edges are sealed. Your pillow portion is now complete and your facial features can be added.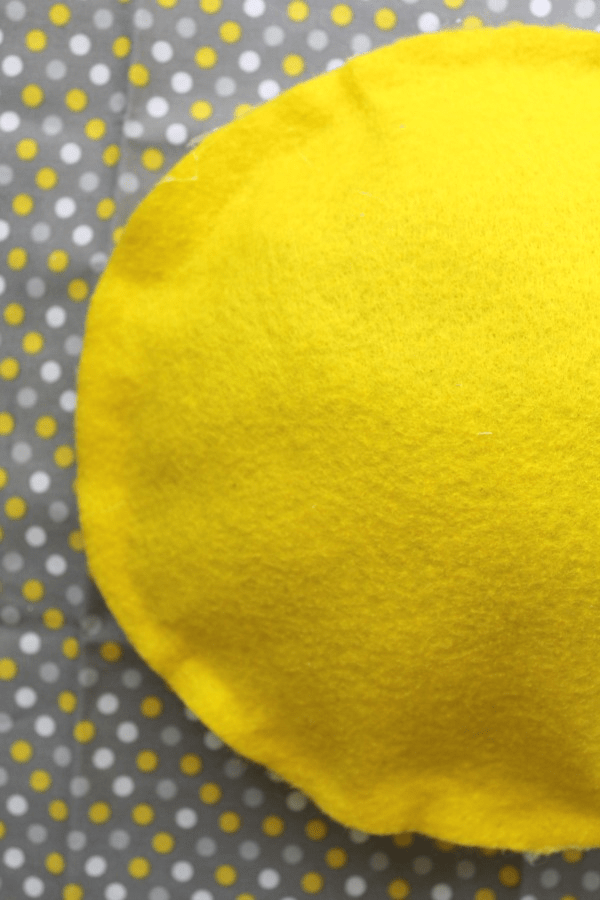 Add a generous amount of glue to the back of the felt hearts and mouth. Press them to the front of the circle to create the heart face emoji. Just glue, press, and allow to dry. They should stick on fairly easy!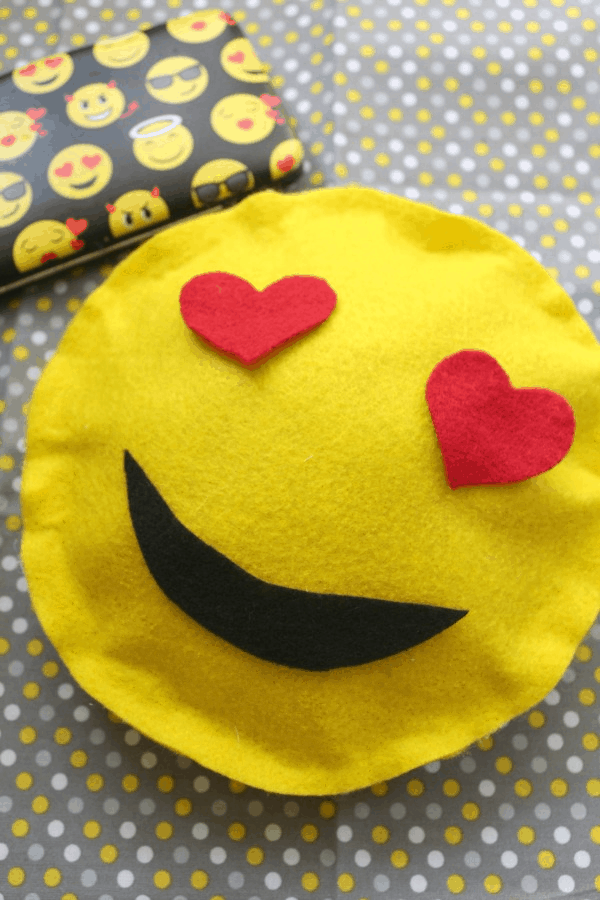 In no time your heart face emoji will take shape. Once it is dry, it is ready to be enjoyed! Take your emoji pillow with you when you travel, cuddle with it when you are reading, or just let it act as a décor piece.
When you are done with this project, be sure to check out the other no sew felt emoji pillow projects we have planned this summer! In no time at all you can have a whole collection of fluffy emoji pillows surrounding you. Who wouldn't want that?