How To Keep Your Tween And Teens Occupied On A Road Trip + a Note of Caution on the Use of Headphones and Earbuds by Kids
This post is brought to you by our friends at The Relief Products through our participation in the Women's Choice Award Blogger program. Opinions are my own. 
Traveling with tweens and teens doesn't have to be unpleasant. How To Keep Your Tween And Teens Occupied On A Road Trip, is it even possible? I think so. Keeping them occupied and feeling their best is key to a successful road trip.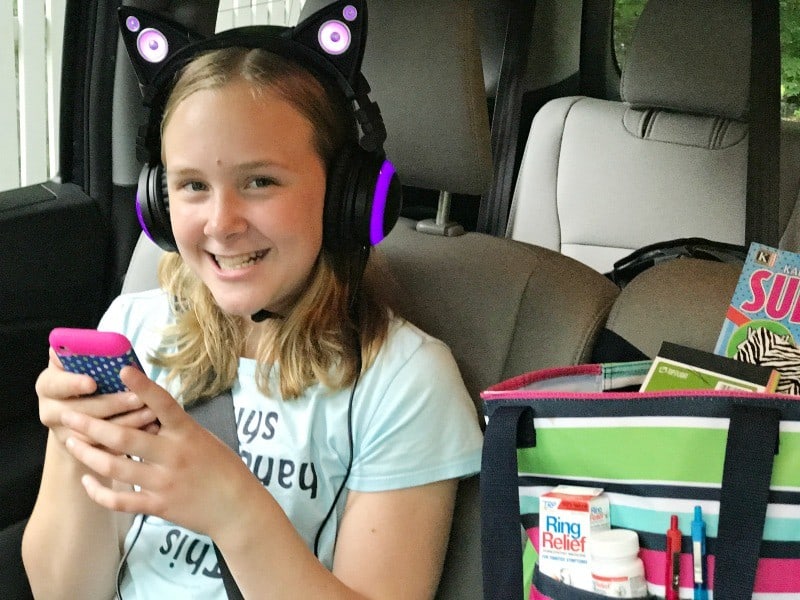 One thing that keeps my kids occupied for a good part of a road trip is listening to their music on their headphones or earbuds. Oh, how I enjoy the silence when they are zoned out on their headphones! They listen to such loud (or just not my taste) music sometimes and I am so happy I can't hear it! But, listening to loud music or talking on headphones can also make something very unpleasant happen, ear ringing or Tinnitus!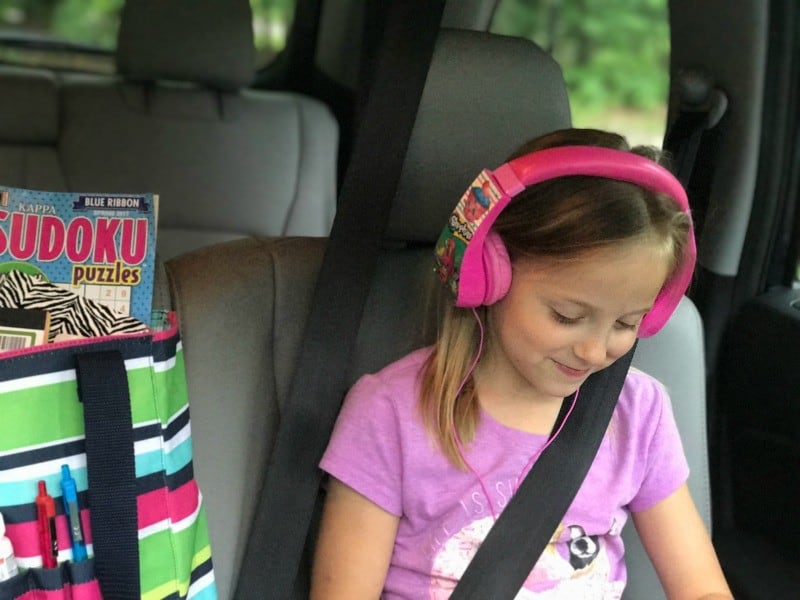 A note about the use of headphones and earbuds by kids
The use of headphones and earbuds by kids can, without caution, cause Tinnitus- which is defined as the hearing of sounds when no external sound is present. Many call it ringing in the ears or "ear ringing" and I have had it before and still have it from time to time. It can be annoying, uncomfortable, and sometimes painful. Having a tween or teen in a car with you, dealing with ringing in their ears because of listening to loud music on their headphones, is not something I would wish on anyone. Dealing with ringing in the ears isn't fun for anyone, but as a mom, I try to keep the kids from having it in the first place.
When one of my kids tell me about ringing in their ears I will usually give them Ring Relief which is homeopathic medicine. I like the pill form when traveling because they are easy to give my kids, but this also comes in ear drops, which I use at home. This will give them relief from their ears ringing. I have friends who've got ringing in their ears, and I myself have had it a time or two, and I shared several packages of both the Ring Relief drops and Ring Relief pills for them to try. All of us agreed that it was the Ring Relief product that's offered relief from ears ringing more than many other methods we've tried.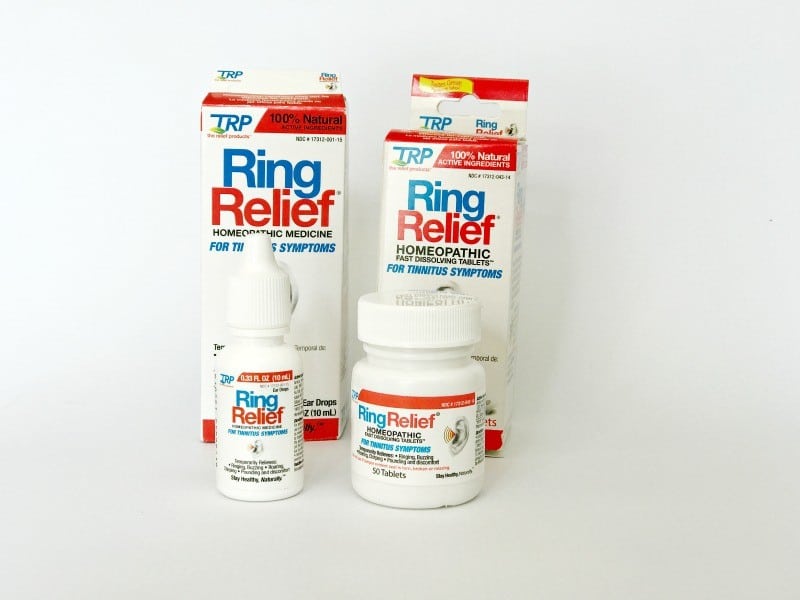 One of the things that first drew me to Ring Relief (and The Relief Products in general) is that it's a product that's loved by women across the US. Ring Relief is a product that's highly recommended by 9 out of 10 women. The Relief Products brand has earned Women's Choice Awards for several of their products for 3+ years and counting now- which means women are choosing this brand over and over again for themselves and for their families. Women just like me. I like knowing that other women choose a brand over another- don't you?
Back to the road trip, though.
When the headphones come off, and my kids start getting eager to move around, or start fighting with one another, I know I have to pull out 'the bag'. The bag is something I pack, that my kids don't know about, that has tons of fun things in it for moments like this. Not only do my kids love 'the bag' but it quiets them down, and keeps them busy for quite a while.
 
How To Keep Your Tween And Teens Occupied On A Road Trip
There are 5 MUST-HAVE items that I always pack in 'the bag'. Even though I try to mix it up a bit for each road trip, I always have the same 5 things in the bag only because my kids really appreciate  them.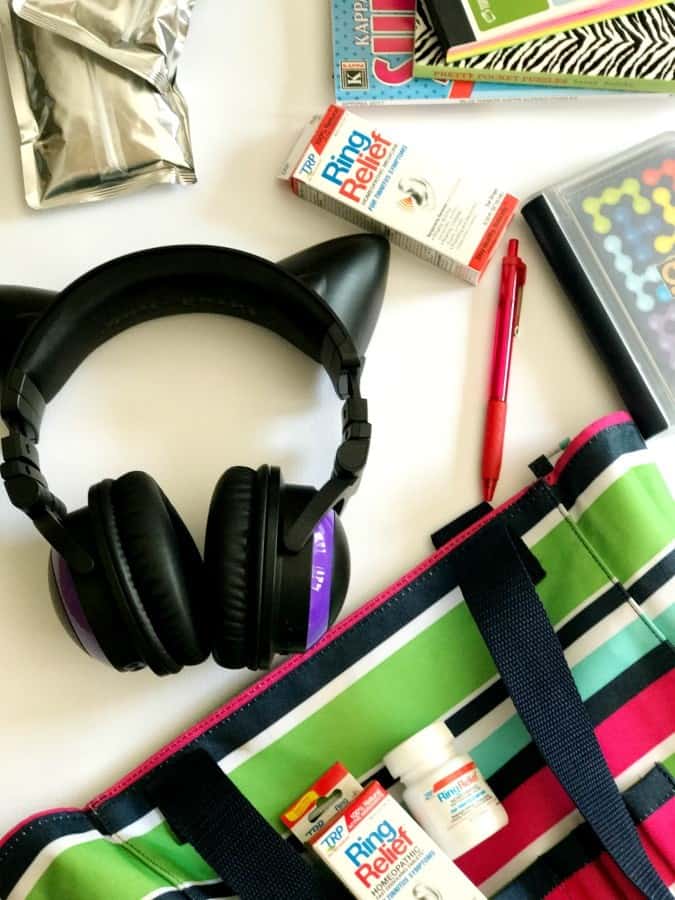 Candy or chewing gum. What tween or teen doesn't love candy and gum? I usually pack the bubble blowing kind of chewing gum (we have a contest who can blow the biggest bubble!) and I bring an assortment of candy. You know, from those big bins at the store? Works like a charm!
Puzzle books. Crossword puzzle books, mad libs (oh, those are FUN!), and word find books. These are all a lot of fun and everyone, including myself LOVE them!
Blank Notepad. This is great for passing around the car to play hangman or other fun drawing games. We usually will pass around our notebook, writing funny things or drawing funny pictures in it. It passes the time really well and keeps everyone interacting with each other in a good way.
Drink boxes or pouches. When my kids see me pull out the drink boxes, they get excited. It is the little things! But, I make sure they are all one flavor because even tweens and teens fight over things like that and I do not want to deal with that!
Beef sticks. Yep, these are a must for my kids! Everyone loves gnawing on beef sticks when we go on a roadtrip. I will bring a big baggy full of them and pass it around to my kids.
Ring Relief for my kids ringing ears! I have to keep this on hand, so why not store it securely in my kids favorite bag? That way I know exactly where it is and the kids can get relief for their ears, when needed.
With these tips you will be on your road to a fun-filled and upbeat car ride filled with happy tweens and teens (and parents!).
What Do You Bring On Your Road Trips?