Notebook Paper Little Debbie Treats
I love Little Debbie snack cakes and so do my kids. Whenever we are at the store, they ask for a box and sometimes I let them grab a box or two as a treat for after school or I sneak one into their lunch without them knowing. I know their eyes light up at school when they open their lunchbox and see these Little Debbie snack cakes!
The notebooks are so cute and my kids like to add letters and designs to them before they eat them. These snack cakes certainly are a blank slate that allows their creative juices to flow! And it turns into the highlight of their long day at school.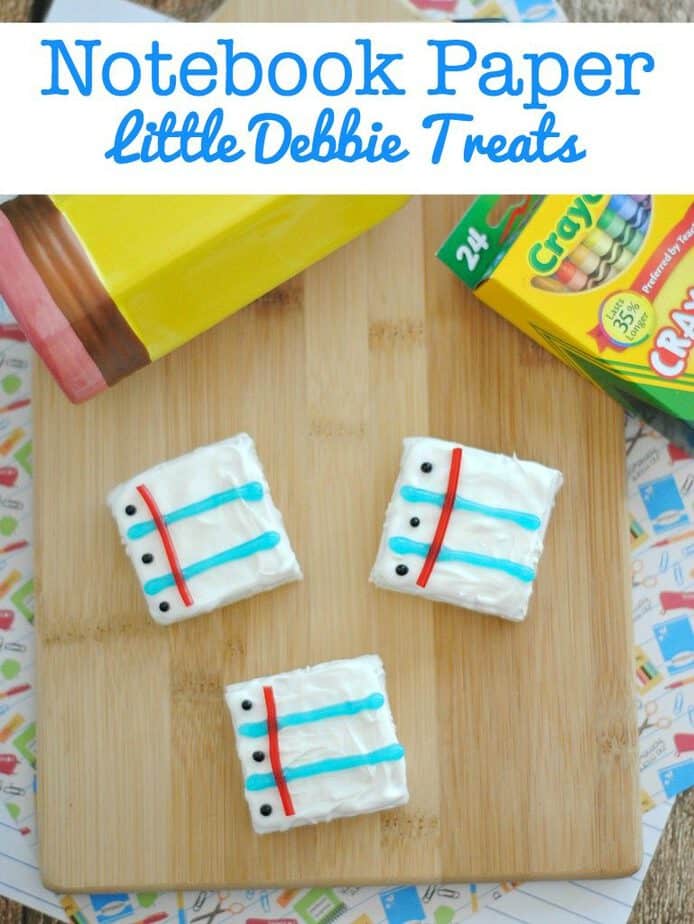 Notebook Paper Little Debbie Treats
Materials
10 ct package of Little Debbie Fancy Cakes
5 oz Wilton bright white candy melts
red rope licorice
Wilton blue gel icing
Wilton black gel icing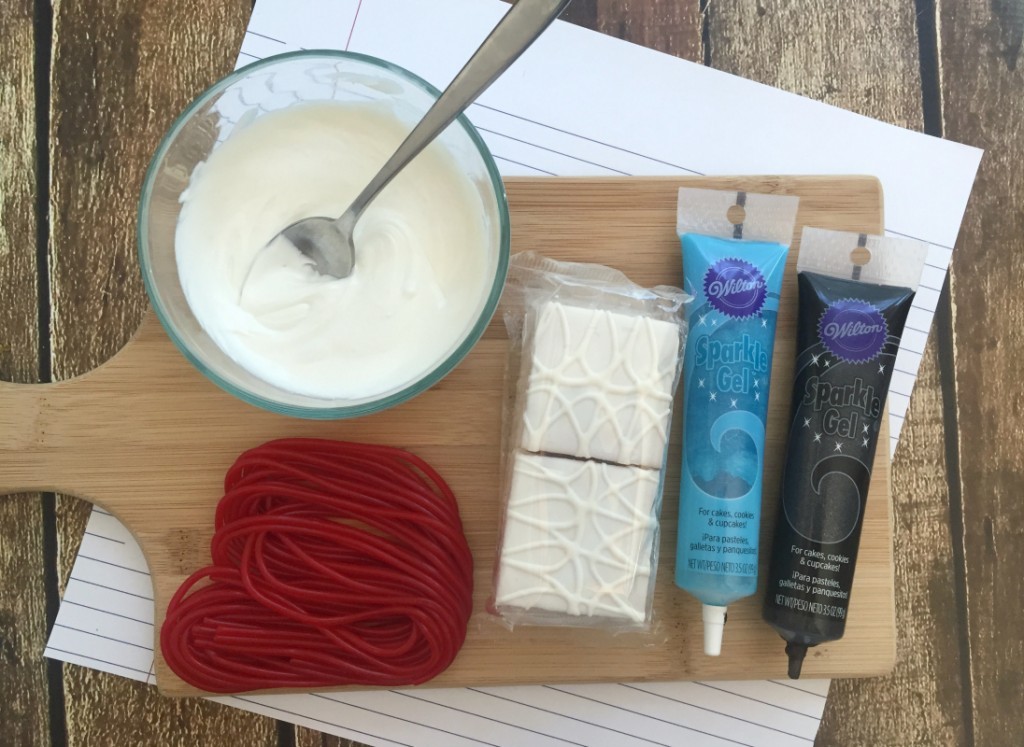 Directions
Open the Little Debbie Fancy Cakes and discard the wrappers.
Place the 5 oz Wilton bright white candy melts in a microwave safe dish and heat for 30 seconds. Stir and repeat until melted.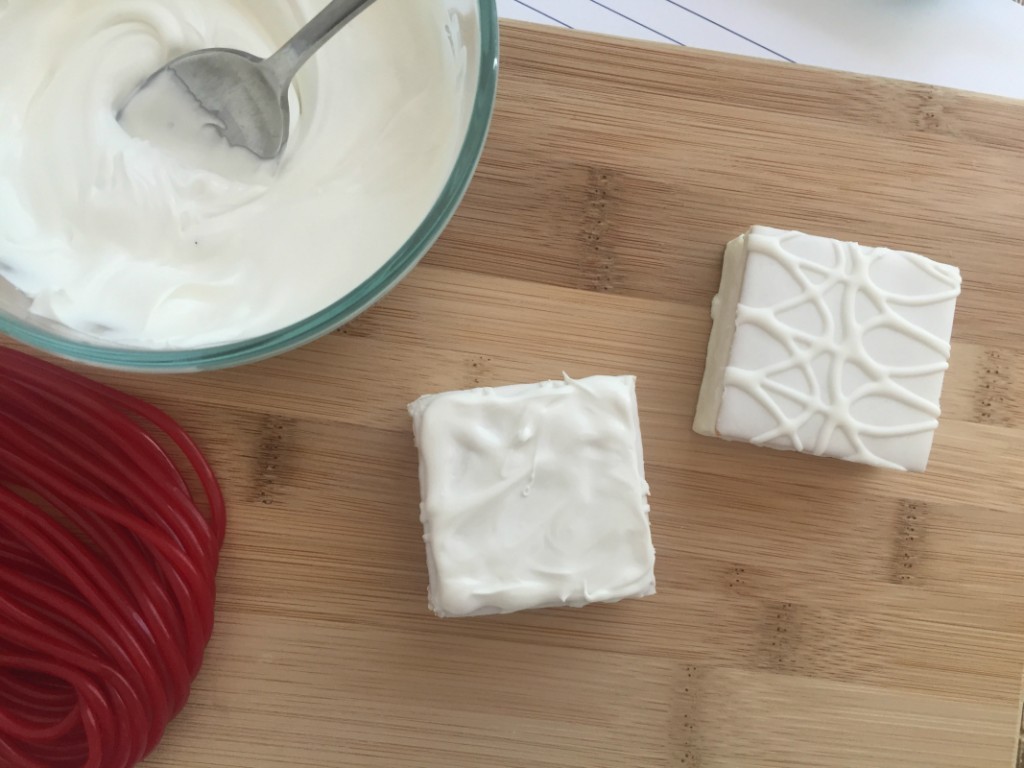 Using a small tablespoon, place a glob of melted chocolate on top of the Fancy Cake. Use the spoon to gently spread the melted chocolate evenly on top of the cake. Let set and repeat with the other Fancy Cakes.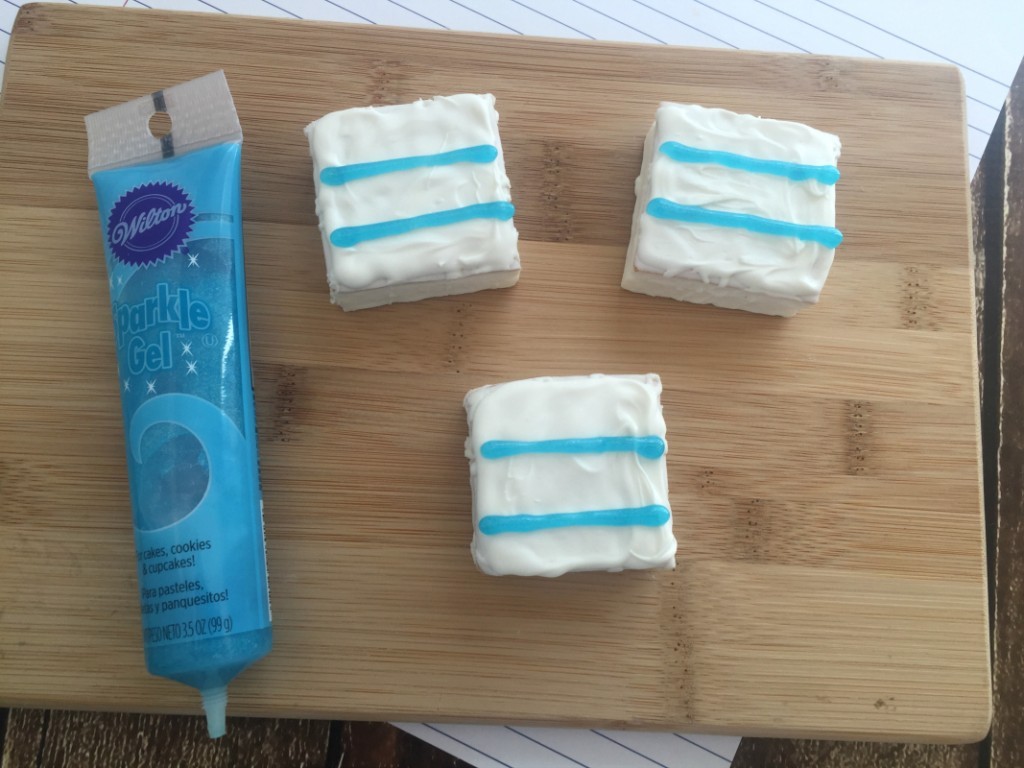 Once the chocolate has set on top of each Fancy Cake, use the Wilton blue icing gel to make 3 lines.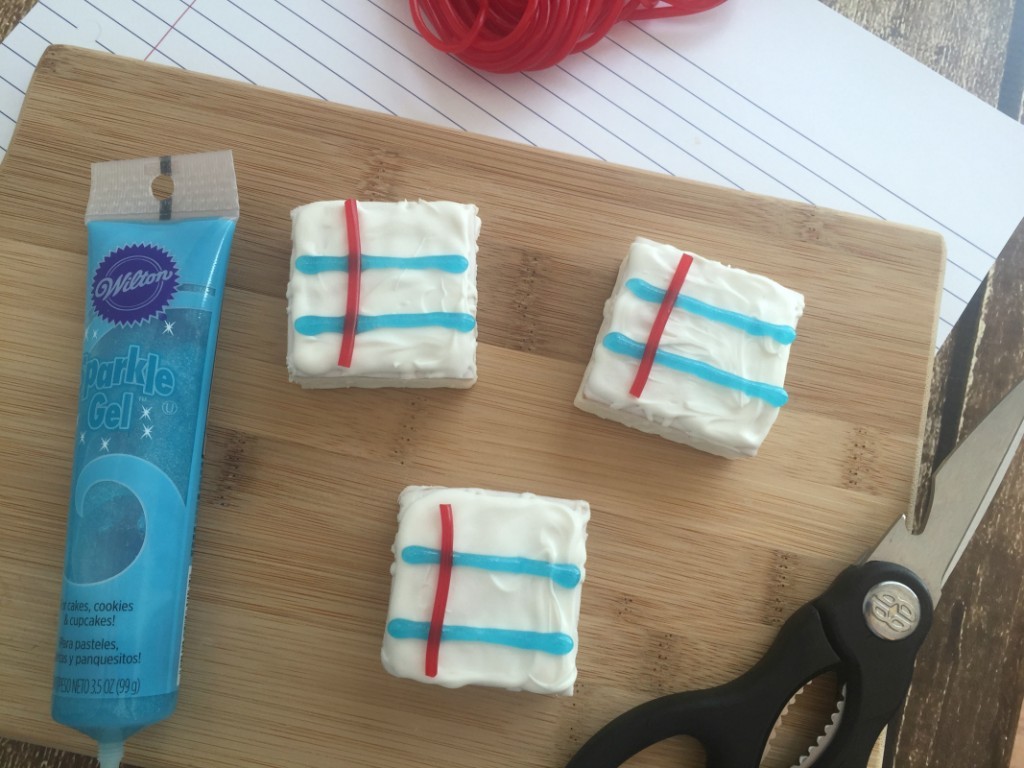 Cut the red rope licorice the same length and the Fancy Cake and place on top (as shown).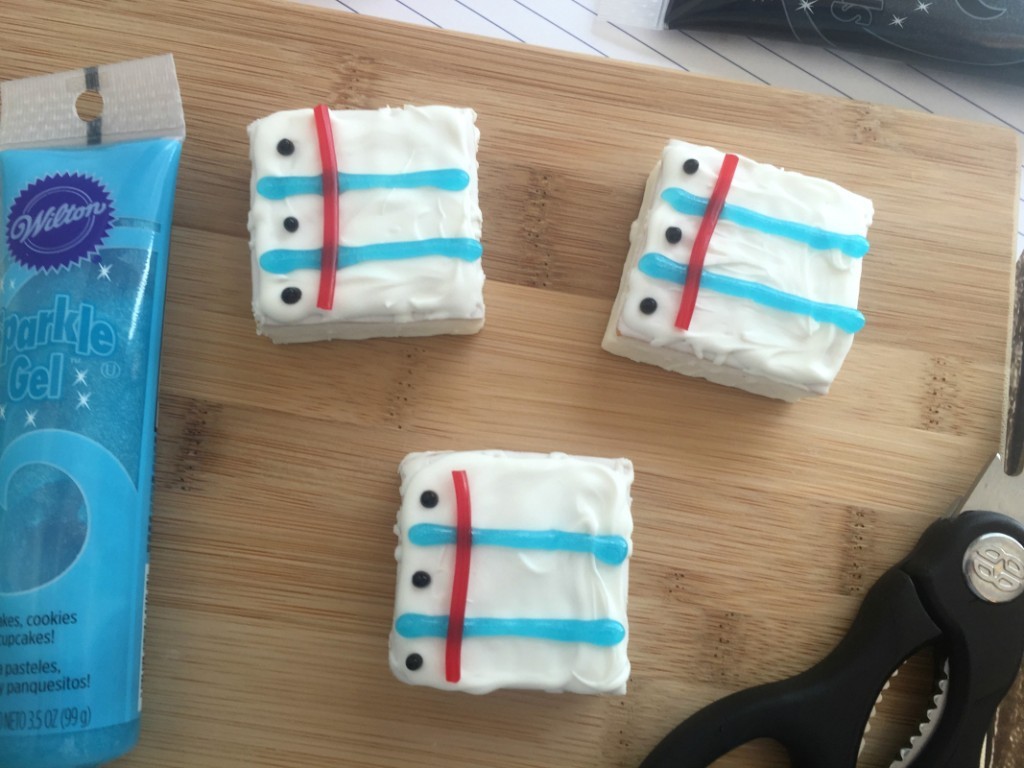 Lastly, give the 'notebooks' 3 black dots on the side using the Wilton black gel icing.
[mpprecipe-recipe:2193]