Fall Craft Idea: Button Pumpkin Craft
I am ready for fall, y'all. I am. It's been a long, long summer with too many super hot and humid days. It's time. Bring on the cooler days, the crisper air, the changing leaves…and bring them soon. Let's get ready for long sleeves, cute boots and sweaters. With a new house to decorate and make our own this fall, we'll be (hopefully) finding new places to add decorations for each season and holiday, and one of our favorite craft materials is buttons- buttons make for a whole lot of fun and cute crafting…like today's button craft idea– taking a simple wood plaque and turning it into an adorable pumpkin!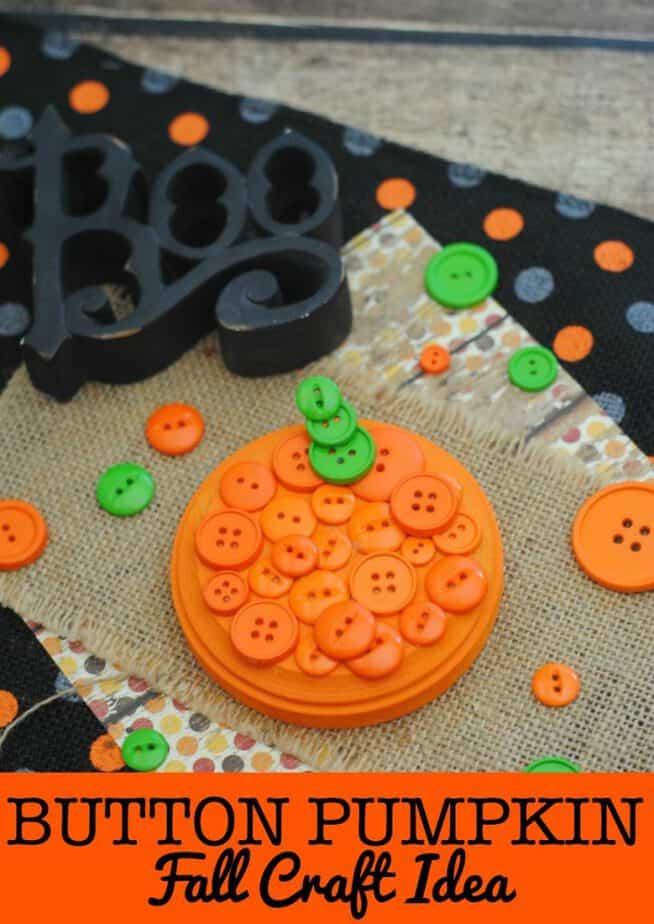 Fall Craft Idea: Button Pumpkin Craft
Materials
4″ wood plaque
orange acrylic paint
orange buttons (unless you have some on hand- my button supply is a big mismatch of lots of colors)
low temp hot glue gun
old newspaper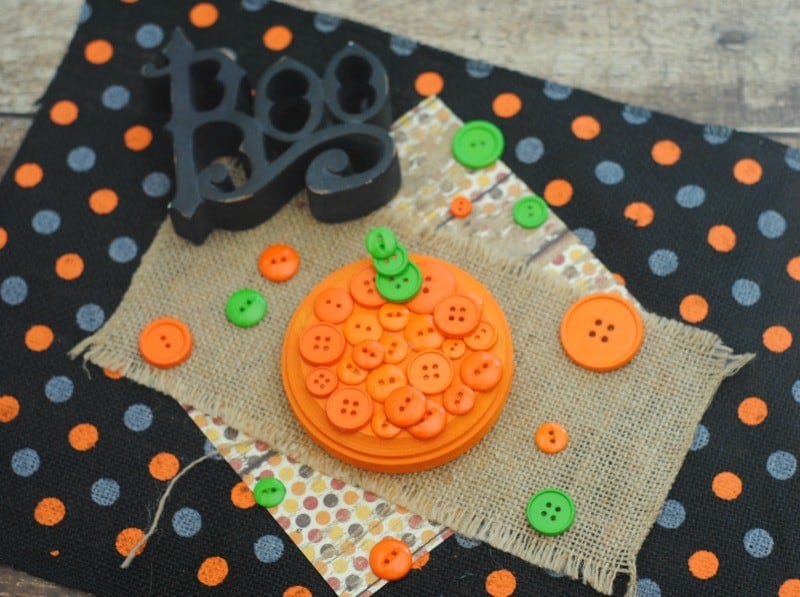 Directions
Lay down the newspaper for easy clean up.
Use the paint brush to paint the wood plaque orange; set aside and let dry completely.
Plug in the low temp hot glue gun and allow it to heat up.
Use the hot glue gun to affix the orange buttons to the orange plaque. Overlap the space with other orange buttons until the plaque is filled.
Use the green buttons to make the pumpkin's 'stem'.
Love button crafts? Check out our Button Tree Burlap Canvas and Cloth Napkins with Button Fruit crafts!