Oatmeal Banana Applesauce Muffins
Back to school means back to busy mornings- and mom wanting the kids to have a good strong start to their day. These oatmeal banana applesauce muffins are SUPER healthy for kids to eat, either for breakfast or tucked into their lunchbox for a mid morning snack. Lots of great ingredients means no guilt, and you can whip up a batch of 12 muffins in no time at all.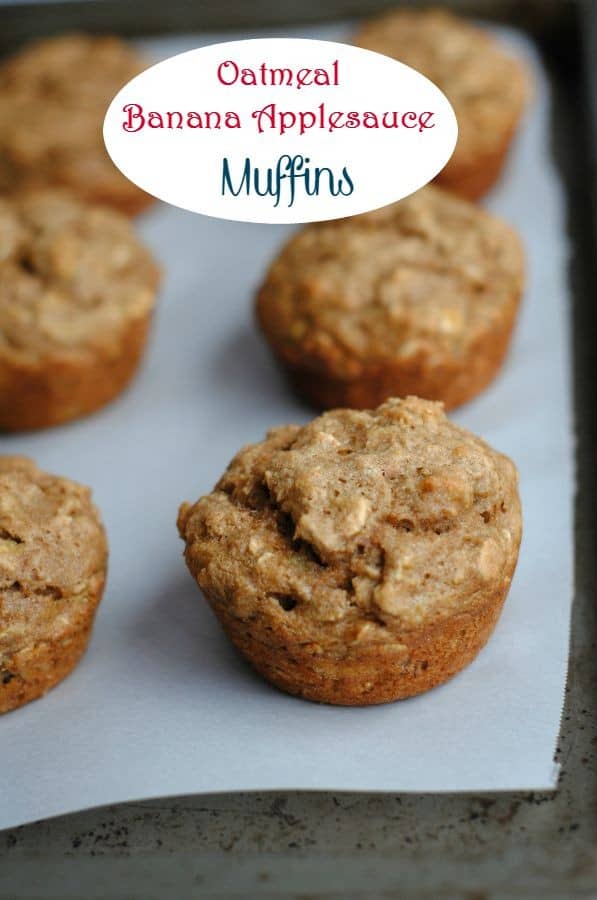 Oatmeal Banana Applesauce Muffins
Ingredients –
1 egg
3 bananas, mashed
1/2 C. unsweetened applesauce
1 tsp. vanilla
3/4 C. brown sugar
1 C. oatmeal (I used old fashioned for this recipe, not quick cooking oats)
1 1/2 C. flour
1 tsp. baking soda
1 tsp. baking powder
1/2 tsp. salt
1 tsp. cinnamon
Directions –
Preheat the oven to 350 degrees and spray a 12 count muffin tin with non-stick cooking spray.
Combine the vanilla, applesauce, egg, bananas and brown sugar, mixing well.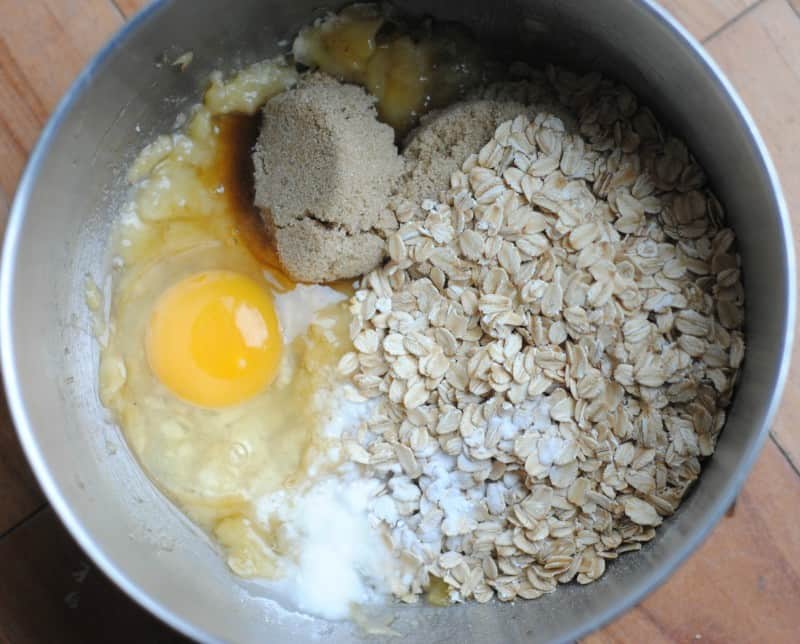 Add in the salt, cinnamon, flour, baking soda, baking powder and oatmeal.
Fill each muffin tin about 12 way with the batter.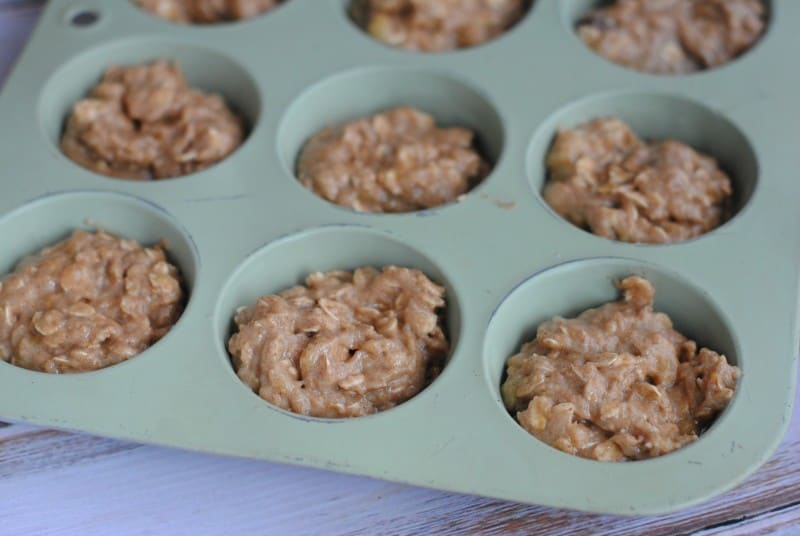 Bake 18-20 minutes. Around 18-19 minutes insert a toothpick into a muffin to check to see if it is cooked through. If it comes out clean, they are done.
*Makes approximately 12 muffins.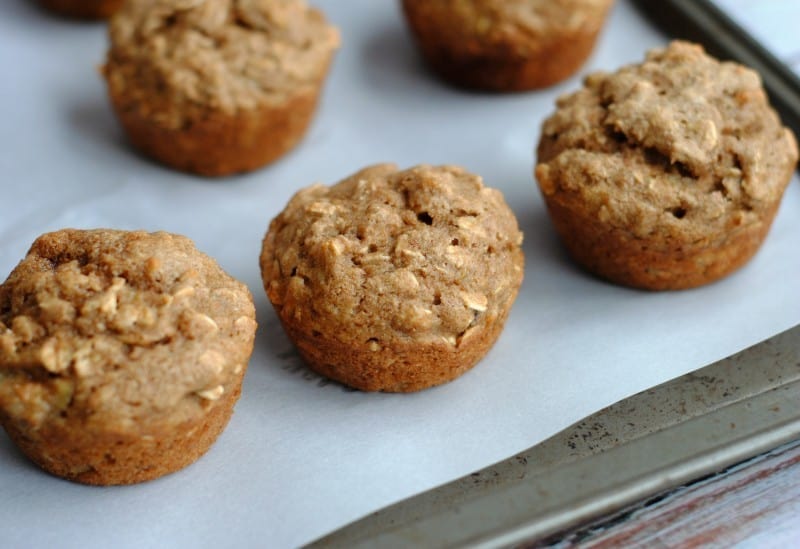 225