It's true. These Oatmeal Carmelitos are THE best cookie bars ever. And that's a big statement coming from me. I am somewhat of a cookie and brownie snob. These delectable bites of heaven were introduced to me a couple of years ago. I pull them out for special occasions (Super Bowl, Valentine's Day) and school bake sales. They are always a hit. Try them out and let me know what you think!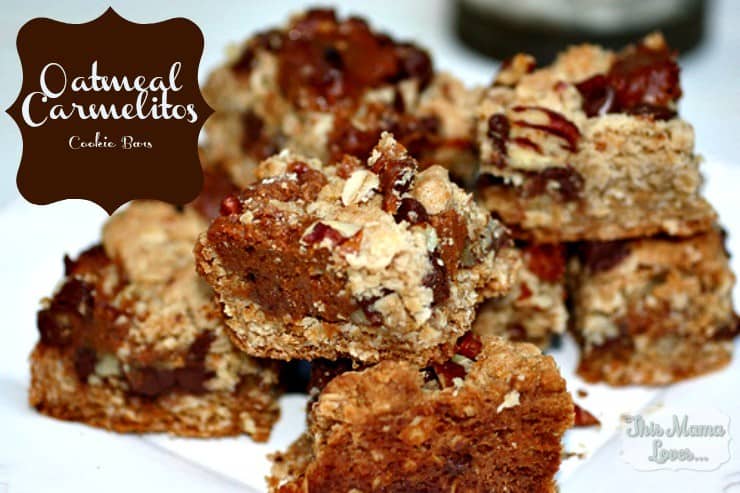 Oatmeal Carmelitos Ingredients:
3 sticks unsalted butter – melted 1 1/2 Cups Brown Sugar 2 1/4 Cup Minute Oats 2 Cups Flour + 6 Tablespoons 1 tsp baking soda 1 tsp salt 12 ounces semi sweet chocolate chips 1 jar Mrs. Richardson's Butterscotch Ice Cream Topping (found in the baking aisle) Directions: Heat oven to 350 degrees. Combine melted butter and brown sugar. Add in oats, 2 cups flour, salt and soda. Combine well. Press 2/3 of the mixture into the bottom of a 9×13 pan. Bake for 10 minutes. While cookies are baking, combine the jar of butterscotch topping and 6 T flour. Once cookies come out of the oven, sprinkle chocolate chips on top, drizzle butterscotch mixture over the top and crumble remaining cookie mixture over the top. Bake another 15-20 minutes, until golden brown.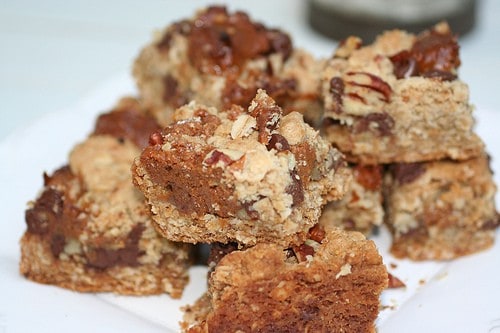 Let cool, cut into bars and Enjoy!