Last week I had the incredible opportunity to travel to North Carolina and visit the Old Salem Museums & Gardens, learning about the heritage of Salem and the history of chocolate.  This was the last of our stops on our chocolate history tour with American Heritage Chocolate.  It could not have been a more beautiful weekend and the fall weather was perfect for experiencing early American history in the unique Moravian settlement of Salem.  We toured original structures & gardens, experienced hands-on workshops including hearth side cooking, and learned so much about the history of this beautiful area.
If you've haven't been following us along our chocolate history tour, I spent some time at Thomas Jefferson's Monticello in early September and Brett had an amazing time with her favorite president George Washington at Mount Vernon.  I had no idea that chocolate was such a significant part of our history before Brett and I set out on the #ChocolateHistory tour this fall.  It's been an incredible and delicious experience!
This photograph is of the Home Moravian Church which was constructed in 1800.
According to Old Salem Museums & Gardens and Old Salem, Inc., Salem was founded in 1766 by the Moravians – a Protestant sect that began in part of Europe in what is now the Czech Republic. The Moravians were missionaries who established earlier towns in  Pennsylvania (Bethlehem and Nazareth, and later Lititz), before purchasing "Wachovia" in the North Carolina backcountry and beginning the first settlment of Bethabara in 1753. In the approximate center of the Wachovia Tract of nearly 100,000 acres, construction of the Town began in 1766 and in 1772 the residents officially moved into the community. Salem was the central administrative, spiritual, craft, and professional town eventually surrounded by five outlying communities or 'congregations.'
Many of the original structures have been restored.  Some structures are used as stores or restaurants while others are used for educational purposes and workshops.  We had the opportunity to tour many of these structures and to learn about the history of each.
Our first stop was the Tavern In Old Salem which was built in 1816 as an annex to the historic 1784 Tavern.  The "new" tavern is a  family operated restaurant featuring dishes inspired by the Moravian families living in Salem in the 19th century.  We were served locally grown food by waitstaff wearing historic Moravian attire and we dined by candlelight in an intimate dining room.  It was a wonderful evening.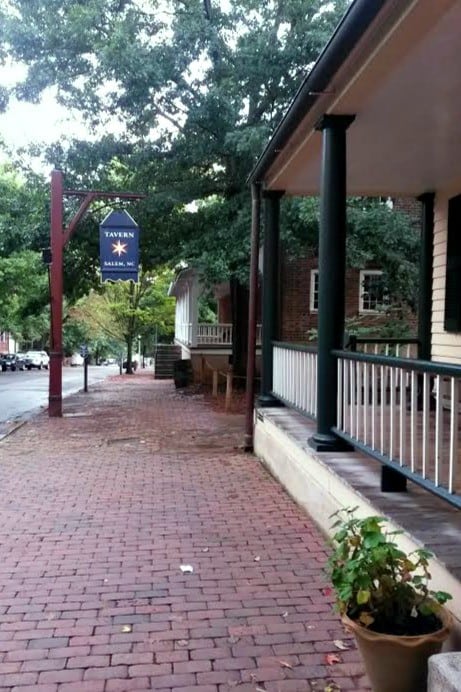 After our lovely dinner, we toured the Salem Tavern Museum by candlelight.  The Tavern dates to 1784 and was an important facility for the town of Salem.  The Tavern was on the outskirts of town to avoid the influence of "strangers" on the town as much as possible.  The tavern was necessary for the town to prosper as it was a place of food & lodging for the customers that came to visit the stores and craftsmen of Salem.  Visitors to Salem would sleep at the tavern but would also enjoy food, drink, and games as we did on our visit.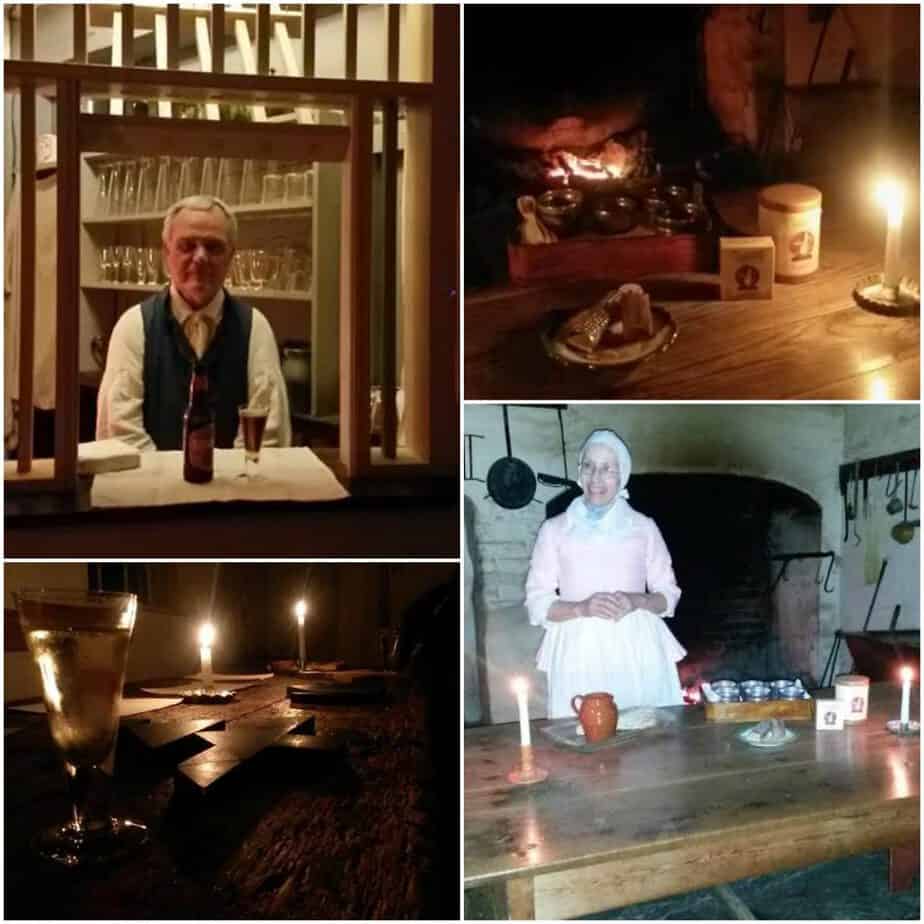 The above photos were all taken by candlelight.  During our visit to the Tavern Friday night we enjoyed our first taste of chocolate as we might have in Moravian days.  We were served a chocolate and wine drink that was made from American Heritage Chocolate and Madeira.
Saturday we arrived at Old Salem to a fun day filled with history and fun!  Old Salem had put together a wonderful scavenger hunt for us filled with details of the settlement's history.  Throughout the day we visited various buildings, learned how the Moravian's lived, were able to experience cooking hearth side as the Moravian's did, explored the gardens that are still plentiful today, listened to beautiful music, indulged in amazing foods, shopped, and so much more.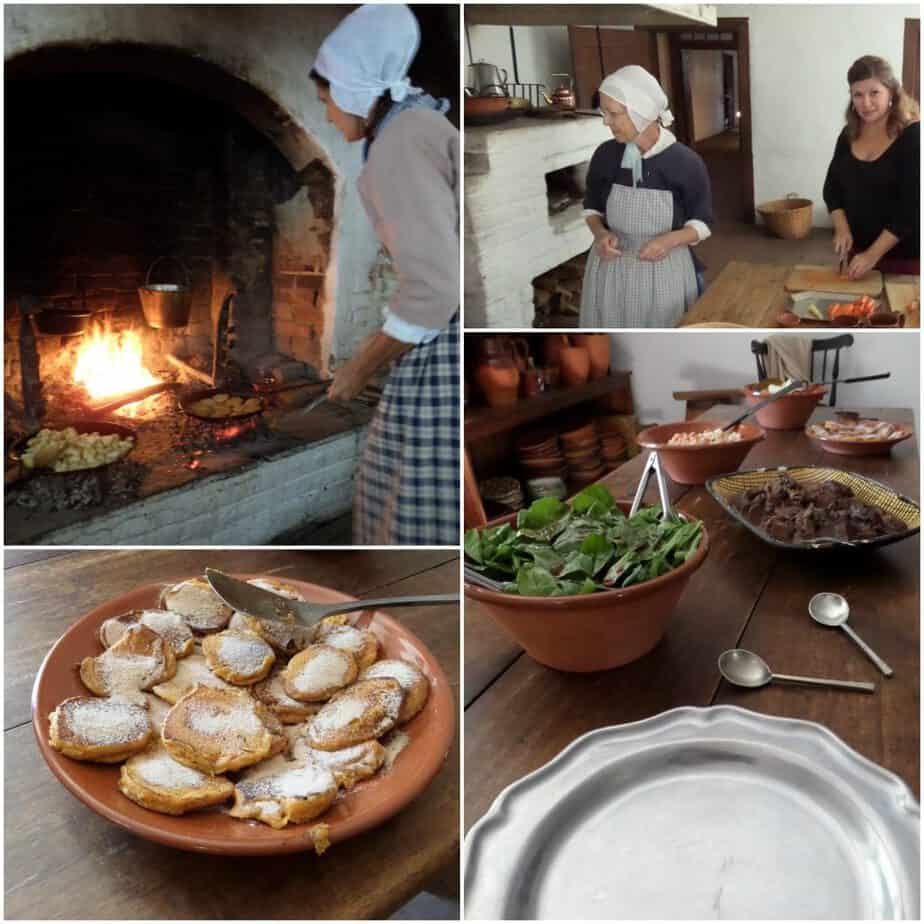 Above is the beautiful meal we prepared as well as the cooking process.  I love to cook and cooking over the wood fire in this incredible historic building was an amazing experience.
We made beautiful books from paper the way that journals or small books would have been made by the Moravian people.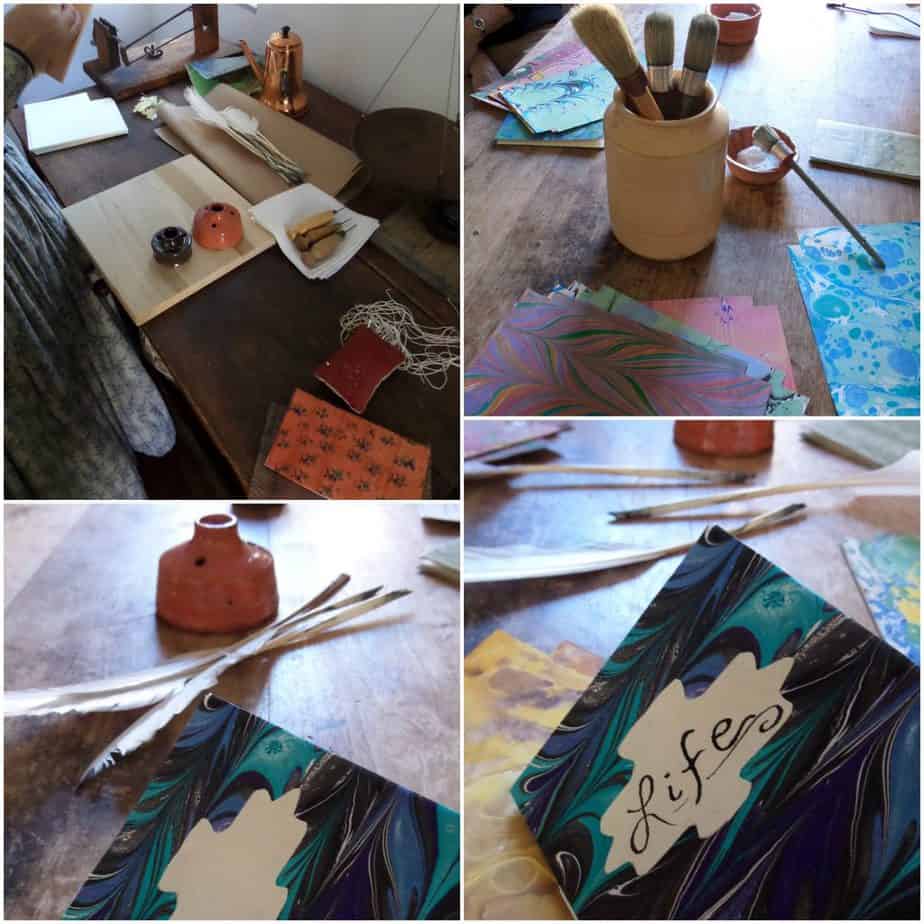 I had never written with a quill pen before.  This was really fun.  I had to bring one home for my kiddos!
We even learned a little bit about dying yarns and wool including the natural ways to achieve certain colors.  Just look at these vibrant colors from cocoa beans, black walnuts, beetles, plants, and other things found in nature.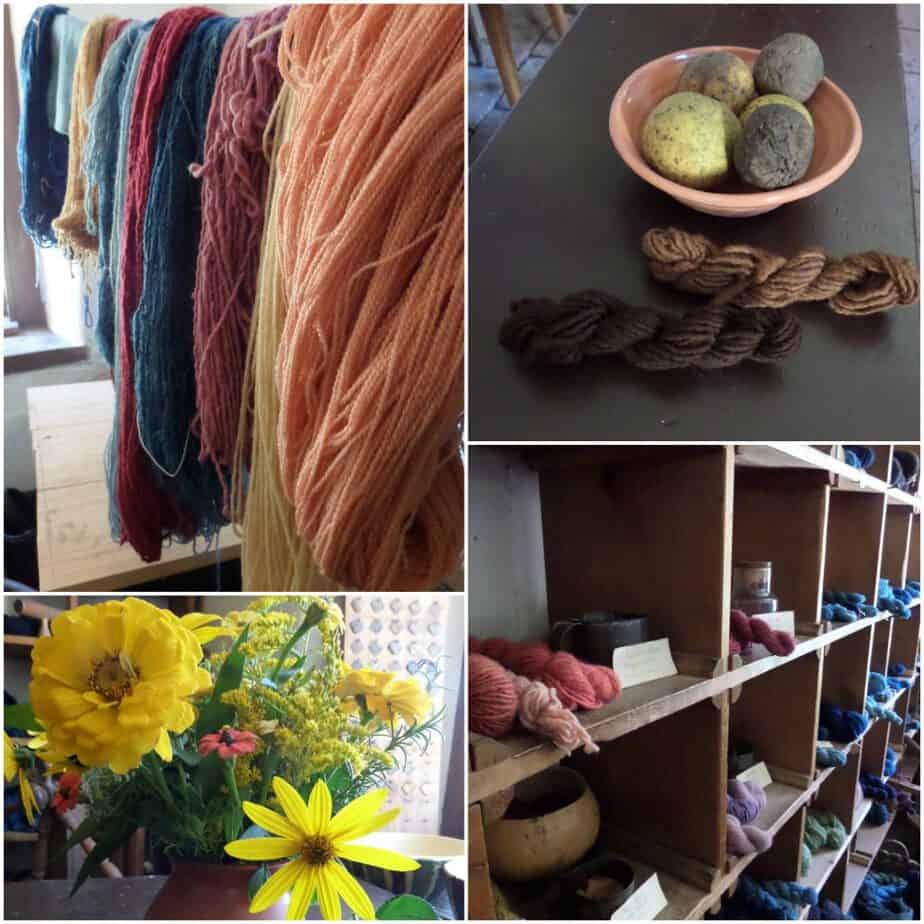 We enjoyed chocolate several times throughout our visit to Old Salem in recipes or as drink.  Old Salem has receipts (recipes as we call them today) that show the Moravian's baked with chocolate as well as drank chocolate.  We learned that the Mikschs family brought chocolate to Salem in 1771.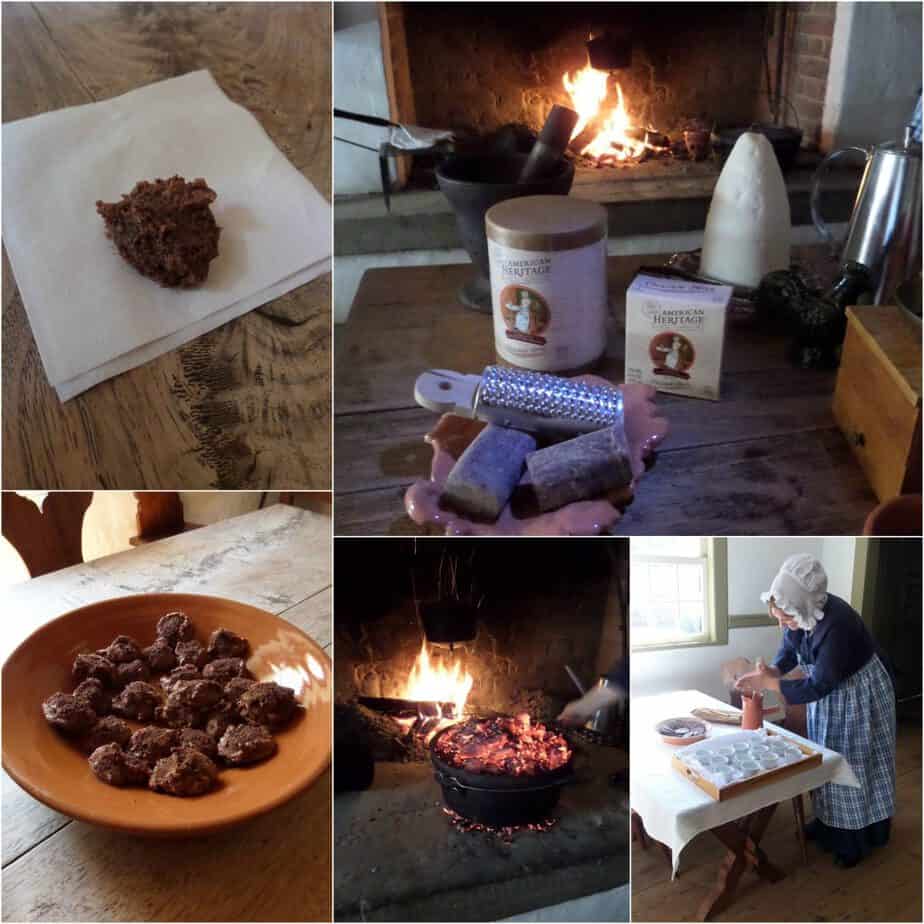 American Heritage Chocolate is dedicated to creating a historically accurate chocolate that is made from a recipe from 1750 and uses only ingredients that were available during the 18th Century.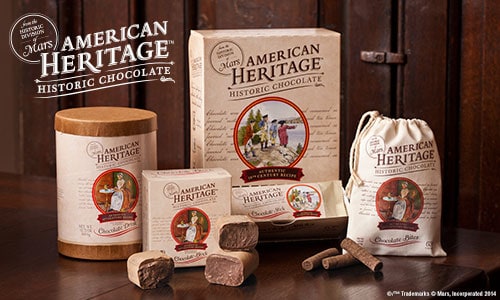 The gardens were beautiful!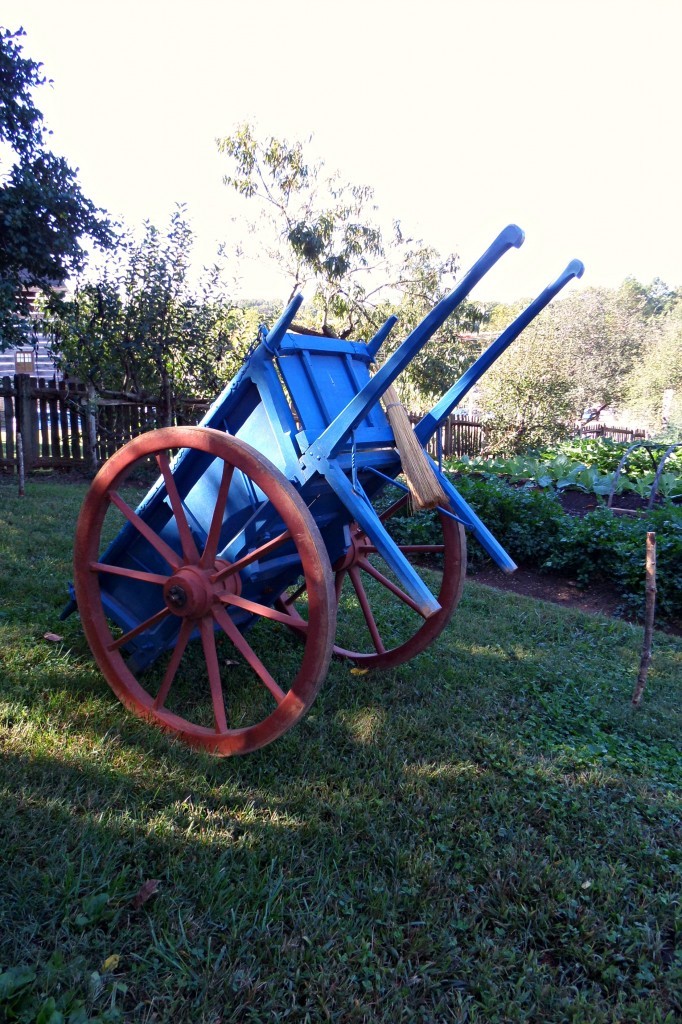 The buildings were beautiful!
Everything about Old Salem was beautiful!  This is a photo of dolls made from corn husks and it's one of my favorite photos from my trip.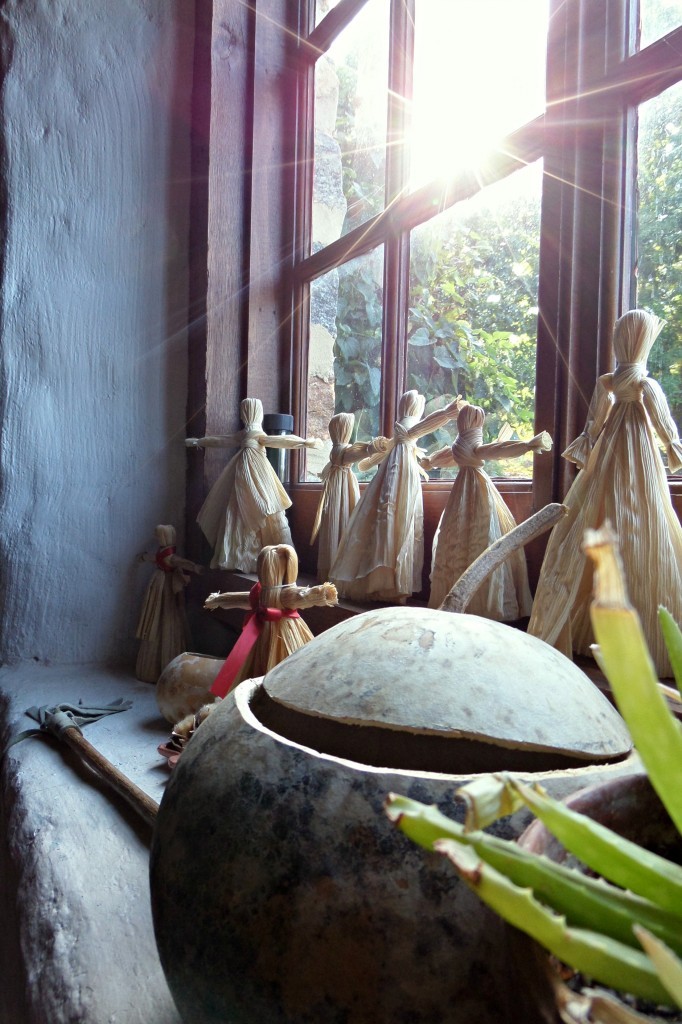 While this is my favorite photo, I have to say that my favorite part of Old Salem was the people!  The staff, the employees…they didn't seem like employees at all.  These people are amazing!  They don't just play the part of the Moravian people.  The LIVE the part!  It was incredible to hear how long many of these people have been a part of Old Salem.  40+ years for some, more than 20 years for many of them.  They truly love what the do, what they share about the history of this beautiful piece of American heritage!  Their passion and excitement shows with every word they share.
There are several ways to visit and tour Old Salem Museums and Gardens whether you wish to take a self guided tour, an after hours twilight tour, an escorted tour, or bring a group of school children.  There are many opportunities to "experience" Old Salem and the Moravian life while you're there visiting.  I know I look forward to taking my family back someday.  It's a place that people of all ages can not only enjoy but learn so much!
This blog post is part of a paid SocialMoms and American Heritage blogging program. The opinions and ideas expressed here are my own.