Who says you need to spend big bucks on fancy birdfeeders? The truth is, you can create your own fun and frugal feeders from items you already have around your home. Take a look below at how with a few simple supplies, we created an orange peel flower bird feeder that is full of whimsy. It was so easy, and a great way to use some scraps that were otherwise headed for the trash. Take a look!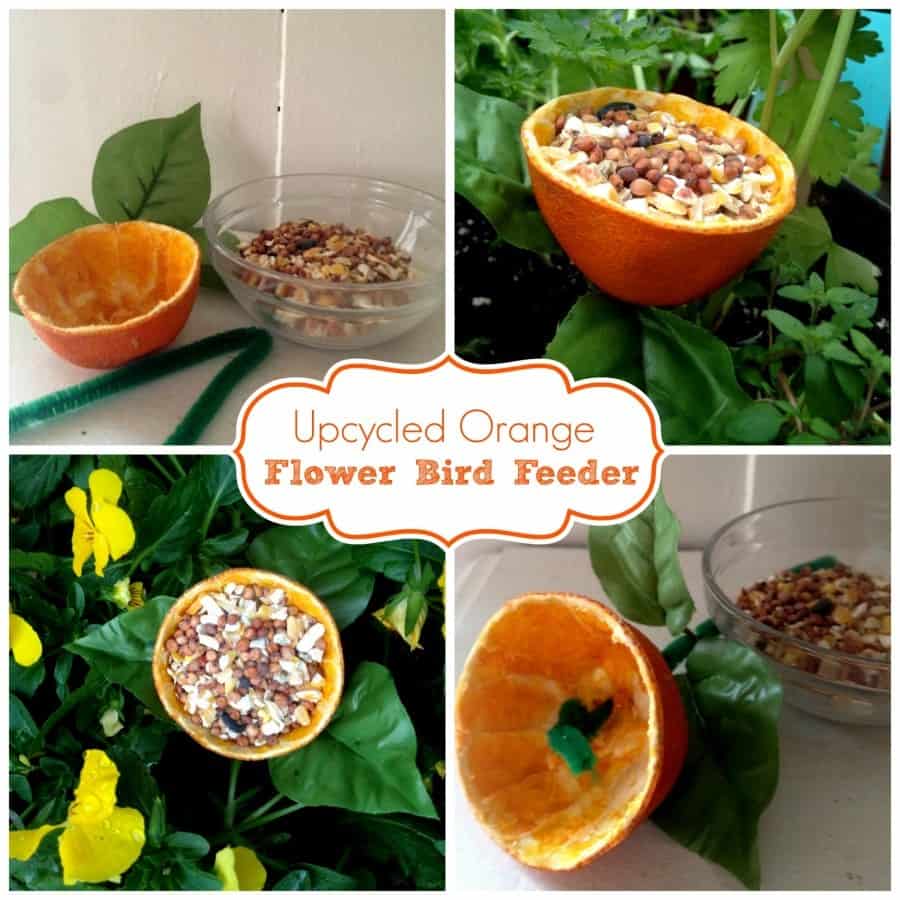 Orange Peel Flower Bird Feeder
Here is what you will need:
1 orange
Pipe cleaner
Pencil
Silk leaves
Bird seed
We found everything we needed either in our home or at our local dollar stores
For the silk leaves, just remove the leaves from a silk flower bouquet. To do this, slide them right off of the stem.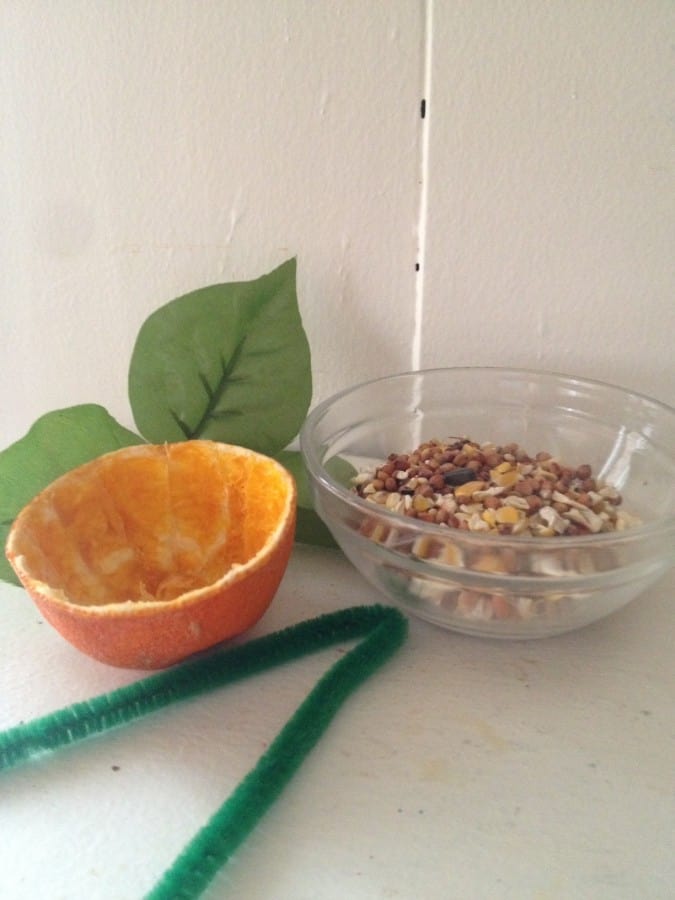 Directions:
1. Begin by cutting your orange in half and removing the fruit. We usually save the peel after removing the fruit for a salad, this way none of it is wasted.
2. Rinse out the peel well and then dry it with a napkin or towel. Poke a hole in the bottom of the peel with a sharp pencil.
3. Run a pipe cleaner (we used green for a stem) into the hole. Bend it into a knot on the inside of the peel so it stays in place.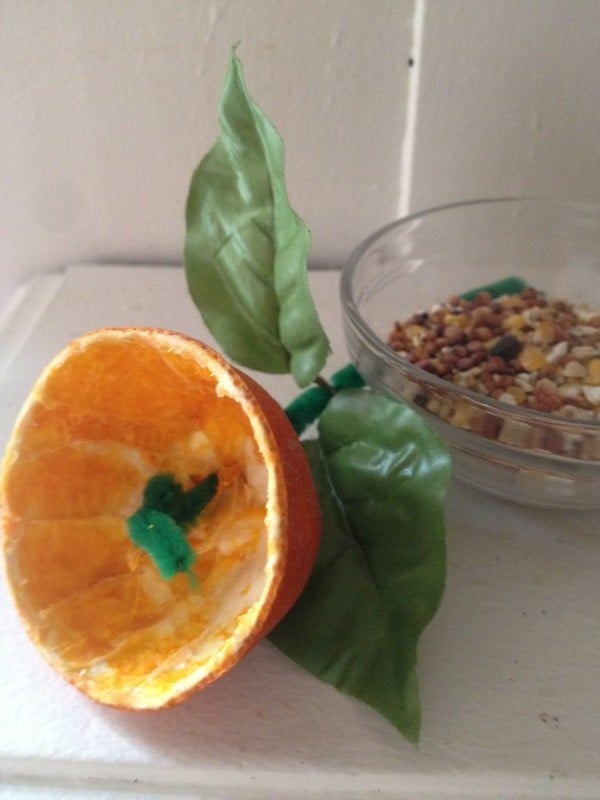 4. Slide the silk leaves up the stem. If you are unable to slide them up, you can glue them on or twist them in place.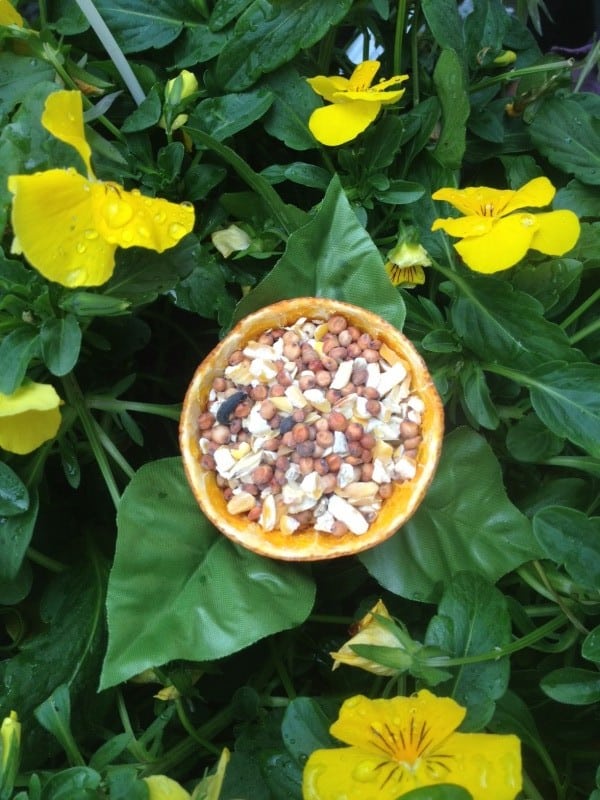 5. Fill the orange peel with seed and place the flower into one of your pots or the ground. It will act as a pick and go right into the soil.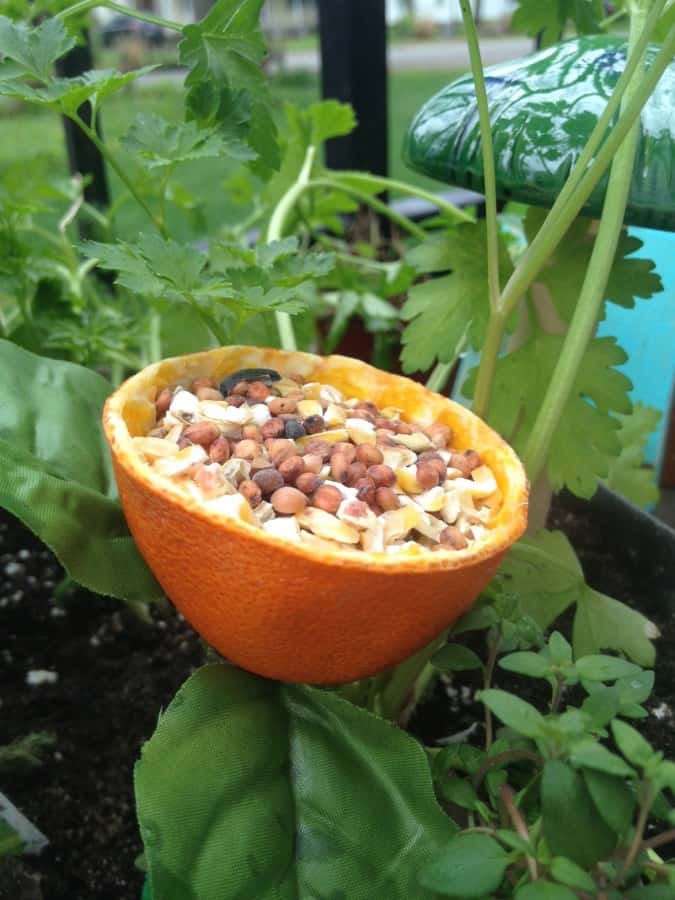 Watch the birds as they swoop by and dine on the seed from this adorable orange peel flower bird feeder. This is a craft the kids, the birds, and even you are sure to love!