May 14th was a fairly cloudy, cool day here in CT.  Not exactly ideal temperature wise, but also a wonderful day to be out and about without having to worry about overheating.  My kids love trains- all three of them- I can't tell you how many hundreds of hours we've logged building tracks, rebuilding tracks, racing trains…so the opportunity to go take a ride ON Thomas the train was not one we could pass up!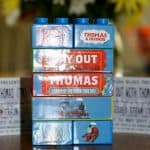 There was so much to do and see- we opted for the first train ride in case things got hectic later on, and I was really glad we did.  The kids weren't super fidgety and had a blast.  The train was decorated with these flags, and you can see how excited the kids were!!  The train ride itself is about 25 minutes- not too long for the kids, and the songs from the TV show were playing in the background, and the train driver was narrating a story for us while we were riding.  Each of the children received a Junior Conductor certificate before we got off the train.  So much fun.
After our train ride, we HAD to go to see the fire truck and my little guy was over the moon excited to hold a fire hose!  We didn't get a chance to see Sir Topham Hatt because the line was insane but we got a quick glimpse!!   After that we headed across the tracks and got some Thomas and Friends tattoos, and then headed to the  rides!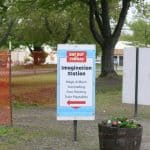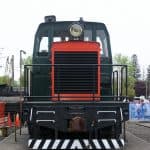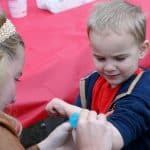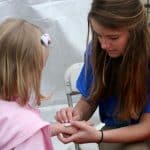 The rides were great- not too many, not too fast- and all included in admission price!
We had such a fun family day :o)
Couldn't end this without a note about these handwashing stations that were in a few places on site- working water and soap- not just sanitizer!!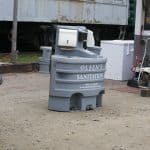 On the way out each kid got a little bag of MegaBloks in Thomas colors with some stickers and a cute chart of all the Thomas friends!
Want to head to Day Out With Thomas with someone you love?  Click here for the tour dates!
We received complimentary tickets for this experience but all opinions are my own!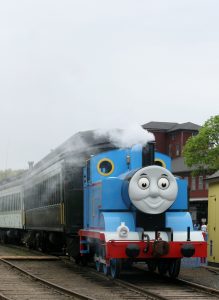 [ad#glam between posts]
0