This post about Netflix and why we are loving the Netflix Kids selections is sponsored.  I am so sick of paying money for cable television for dozens of channels we never watch.  I'm also sick of paying money for cable television channels that are NOT child friendly and seem to "hug" kid's channels in the lineup.  We recently joined Netflix and what a difference this has made for the kids' viewing!  I'm still learning the "ins and outs" of how to maximize my comfort zone with the kids' viewing but having the kids' favorite shows and movies available in a dedicated kids section has made me one happy, happy mama.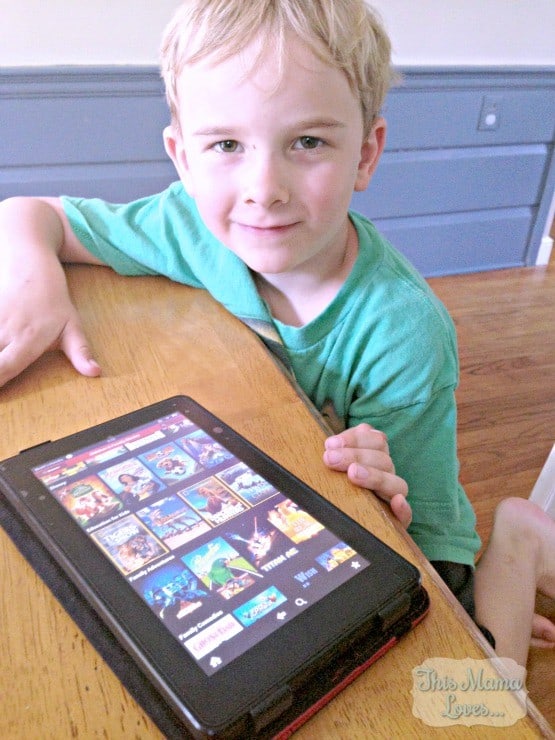 Thanks to some help from Common Sense media, who provide ratings, reviews and information, parents can find appropriate family friendly content that's suitable for ages 2-12.  That means my little ones aren't going to accidentally change a channel and see a news story that we don't want them to see. It also means that I can feel pretty confident that what's IN the shows is appropriate for their ages.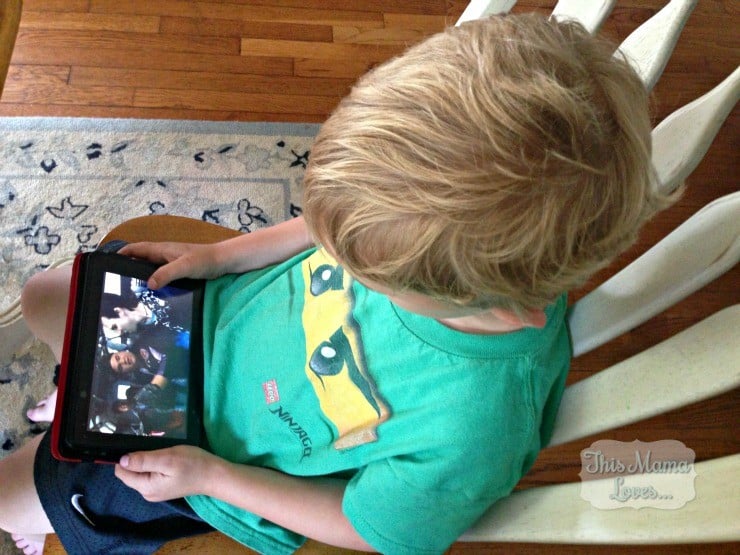 We tried Netflix years ago, back when we had just one kid.  It lasted 2 months.  This was when you paid a fee and the DVD came in the mail.  Does anyone remember?  We hated it.  Mostly because it took us two months to finally watch that one movie and we realized we'd spent $20 to wait 8 weeks to view it.  But we also had a kid who wasn't a good sleeper and were always asleep by 8pm.  Fast forward many years and things have changed. I'm already falling hard for this whole Netflix idea.
We can view it in so many ways- iPad, Roku3, Kindle FIre, laptops, even my phone!  We actually haven't used the streaming capability on all of the devices we own, but knowing the option is there makes me happy.  You can watch your favorite TV shows and movies anywhere, any time you want. Which means that if we do a road trip, or anticipate a power outage, we can get some stuff downloaded ahead of time so that even without wi-fi we can watch things if need be.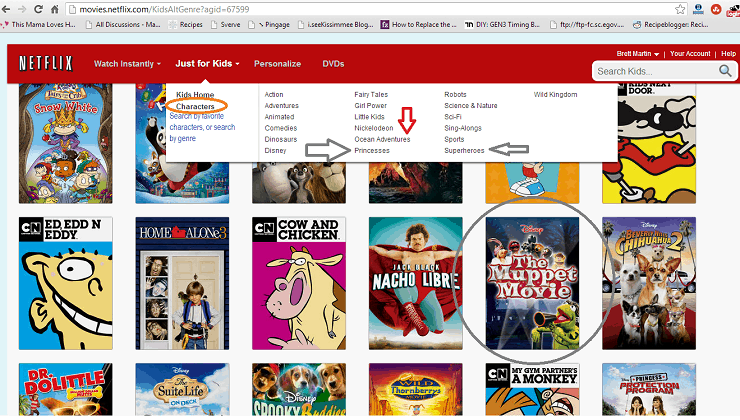 Shows available on Netflix are shows that the kids are familiar with and love- and what I am finding great is that there are suggestions based on what we like to watch- so the kids are discovering new programs like Justin Time and My Little Pony, and rediscovering old favorites like Pingu, Curious George and my niece's fave from childhood, The Powerpuff Girls.  There is a huge variety of programming in both movie and show format so if the kids want to just chill for 15 minutes or watch a whole movie, you can easily find *something* for them to enjoy.  Having the kids' dedicated section has been helping us to find our movies to watch for Family Movie Night- we've been discovering (the kids) and rediscovering (the parents) some great movies that we've not seen before like The Adventures of Tintin, Pocahontas, or The Aristocats.  Now we can just pick from Netflix instead of asking friends to borrow their DVDs or going to the library (which is closed Fridays so I have to remember on Thursdays!).
What are you watching on TV with your family? Netflix has family favorites from Disney, Disney Jr., Hasbro, Cartoon Network and Dreamworks that are available to stream anytime, anywhere.

And streaming is easier than you think! Download the free app on your iPad, click on the Netflix app on any gaming device, go to the website on your computer – and you're in business.Check out Netflix !
What are your Netflix favorites?  Tell me what your family loves to watch- we want to add to our lists!! 
This is a sponsored post written by me on behalf of NETFLIX.