How to Overcome Exercise Avoidance
You want to exercise. You know it's good for you and you know it makes you feel good… when you actually do it. But it just seems that for all your good intentions, you don't get that exercise in your daily routine as often as you should. First, you're not alone. A lot of people have this problem, especially before exercise becomes a daily habit for them. It can take a while to get to where you want to be. For those like me, it can take a long while.  Eons, maybe. 🙂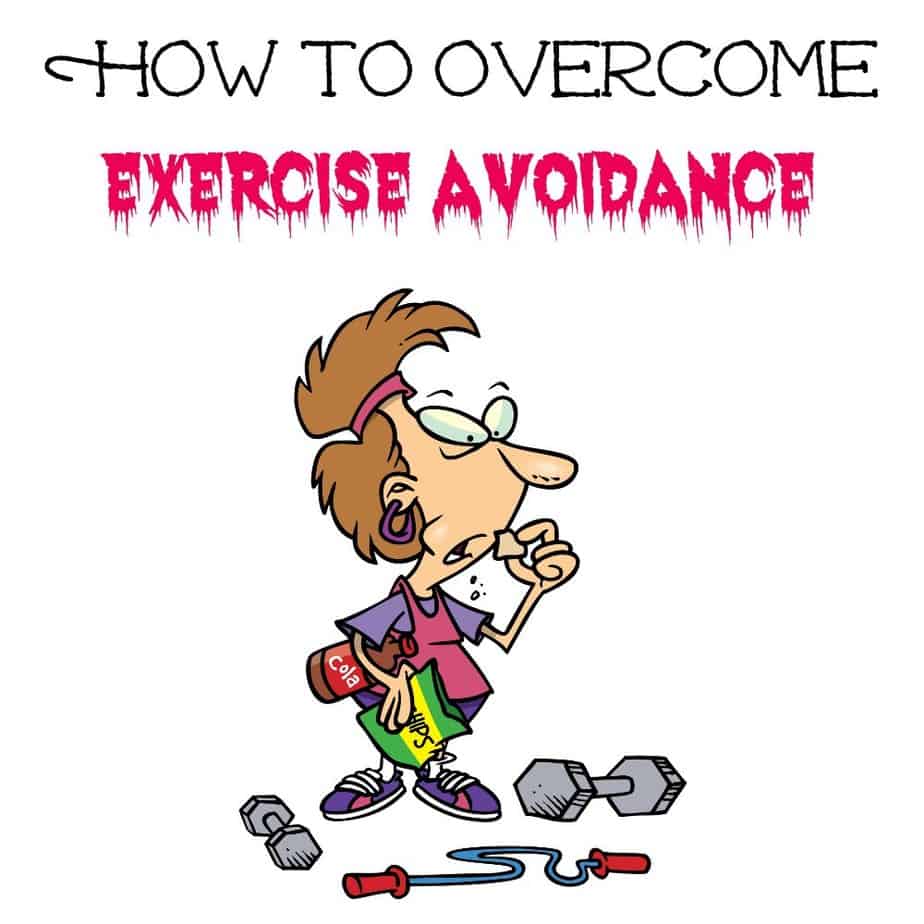 Here are some ways you can overcome exercise avoidance:
Create accountability-
One of the biggest reasons people get away with exercise avoidance is that they do not have a system in place to hold them accountable. If you had a personal trainer ringing your doorbell and dragging you out of bed, it'd be much easier to get things done. Well, this isn't an option for everyone but you are surely able to create an accountability system that is practical for you. You need one or more people in your life who can help you be accountable for your fitness goals.
Mix up your routine-
Sometimes people avoid exercise because they're just getting bored with what they're doing. This is why it is very important to mix up the activities that you're doing or where you workout so you can avoid boredom. Do something different, invite a friend or move from inside to outside.
Keep motivated-
It's easy to exercise when you're feeling motivated but how do you keep that motivated feeling when you're tired or hungry or just don't feel like exercising today? It's important to have reminders of your goals and motivations. Some people create posters or hang things in their gym. Some people like to have a motivational scrapbook to remind them of their successes and goals. You might have some great workout music that gets you in the mood or a movie that makes you feel inspired. A printable workout tracker may help too (see below)
Start gradually-
If you're having a hard time committing to exercise, you may want to slow down a little and start gradually. Sometimes people get excited or have New Year's Resolutions and they try to do too much at once or too much at the start. Make small changes one at a time and work your way up. Take it slowly and then it will become natural and normal for you.
Track your progress-
Another way to stay motivated and skip exercise avoidance is to monitor your progress and track any improvements, no matter how small. This will help you see that it is working for you and you'll be more motivated to keep it going. Don't think that you should only track weight loss, for example. You could track measurements, energy levels, sleep patterns, mood and more.
A great way to track your progress is to use something like this free weekly printable workout tracker (download here: printable-workout-tracker-weekly)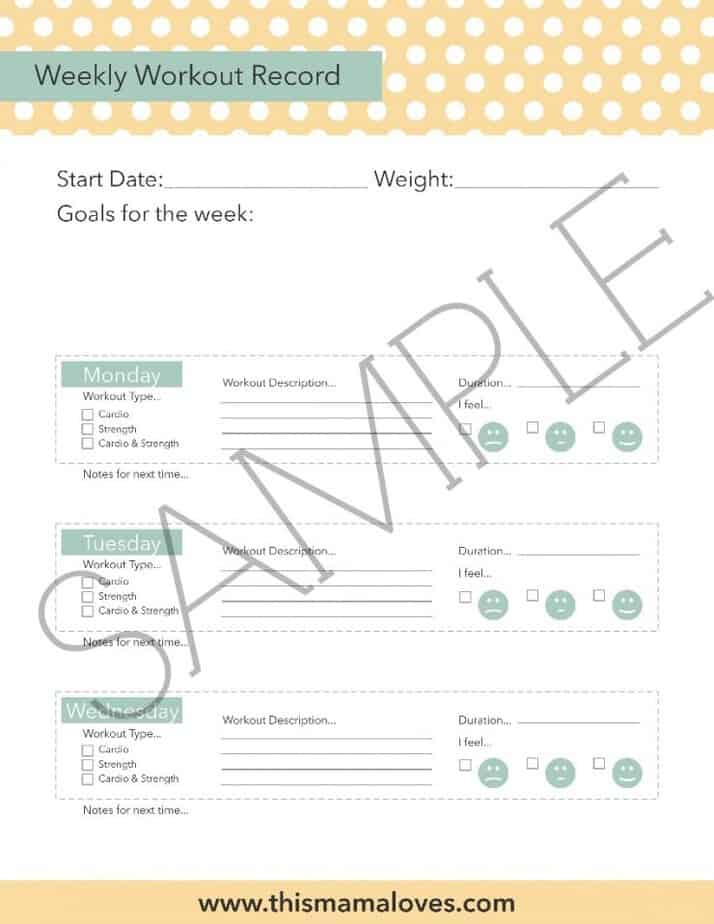 Here's a free printable monthly workout tracker for you, too (download printable-workout-tracker-monthly here)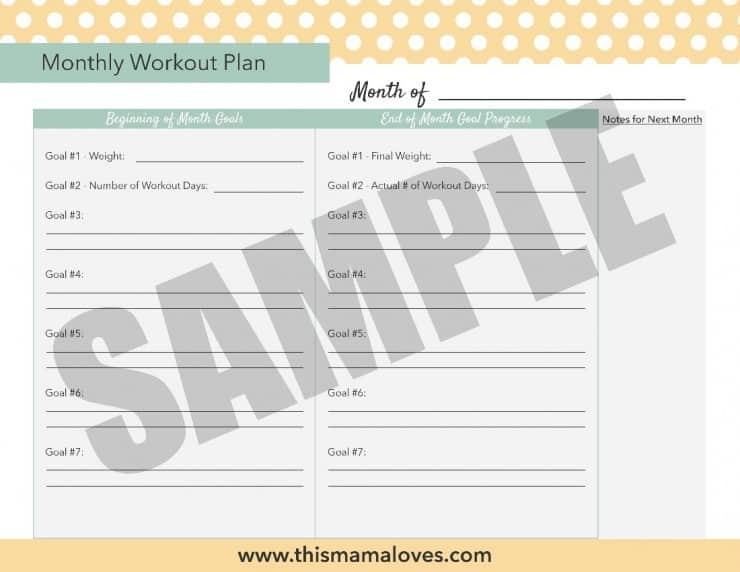 Use the buddy system-
My friend Lisa (look! You made the blog!) and I both hate working out.  So, we try to work out together.  We usually complain to one another the whole entire time but at least we're doing it.  Might seem backward to complain but at least we're exercising while complaining.  And who knows. Maybe complaining actually makes you burn more calories? We can dream, right?
These are some ways to keep on track with your exercise plan. Ultimately, each one of us has to find something that works for us. We're all different but these general ideas can be tailored to your specific needs and personality.
So, who's working out today? What are your tips to overcome exercise avoidance?